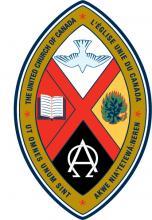 Ruthven Pastoral Charge
United Church of Canada
---
---
Home | History | Worship Services | Announcements | To Donate | Outreach | Weddings/Marriages | Administration | Links
---
HISTORY OF
THE RUTHVEN PASTORAL CHARGE
The Methodist movement began in the early 1800's when Nathan Bangs, a surveyor from New York, came on horseback to bring the Good News. In 1826 the first regular Circuit was formed. The Amherstburg Circuit extended from Amherstburg to Ridgetown, with a membership of approximately three hundred. In 1833 a separation was made in the work on the Amherstburg Circuit and the Gosfield Circuit was organized. The Gosfield Circuit continued for 26 years. The minister would leave a little log parsonage in Kingsville, go on horse back along the lake as far as Chatham, then turn west along Lake St. Clair and the Detroit River to Amherstburg and back to Kingsville, taking him about a month. In 1889 Kingsville became a separate Charge and the Ruthven Circuit was formed.
The Ruthven Circuit included Ruthven, Trinity at New California, Zion, Albuna and Olinda. In 1916, Zion joined the Malden Circuit and Albuna joined with Cottam, leaving Ruthven a three-point Charge (Ruthven, Olinda, Trinity at New California.) (The United Church was inaugurated on June 10, 1925 in Toronto, Ontario, when the Methodist Church, Canada, the Congregational Union of Canada, and 70 per cent of the Presbyterian Church in Canada entered into an organic union. Joining as well was the small General Council of Union Churches, centred largely in Western Canada.) In 1925 the Churches became Olinda United Church, Ruthven United Church and Trinity United Church, New California. This three-point Charge shared a Minister and many special events until 1990. Olinda United Church and Ruthven United Church voted to amalgamate at the Ruthven site and on January 22, 1991 the Olinda-Ruthven United Church was born.
The Ruthven Charge continues to serve God and to share the Good News as a two-point Charge - Olinda-Ruthven United Church in Ruthven and Trinity United Church, New California in the Town of Kingsville. The Charge shares a Minister, worships every Sunday morning, and reaches out into the community to spread God's Love and God's Light.
All are welcome!
---
Former Ministers Serving On the Ruthven Charge
History of Olinda-Ruthven United Church
History of Trinity United Church, New California
Trinity United Church, New California
Top
Home