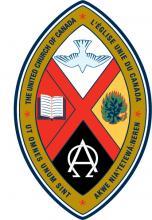 Ruthven Pastoral Charge
United Church of Canada
---
Home | History | Worship Service | Announcements | To Donate | Outreach | Weddings/Marriages | Administration | Links
---
---
TRINITY UNITED CHURCH
New California
1005 Road 2 West,
Kingsville, Ontario
(intersection of Road 2 and
McCain Sideroad)


MISSION STATEMENT
We who are followers of Christ
are committed:
to grow in our Faith
to do Christ's Work
to be an example of God's Love
to reach out in Love
to our Community and the World.
Trinity Location
Ruthven Pastoral Charge Office:
1907 Queen Blvd
Box 370
Ruthven, Ontario N0P 2G0
(intersection of Prince and Queen Blvd)
519.326.3138
Please Note: There is no mail delivery at Trinity
---
Welcome to Trinity United Church, New California.
Trinity History
we have 2 handicap parking spots near the ramp to the church
we have a Stair Lift to the Sancturary and basement
have a speaker system
Services may be found on The Ruthven Pastoral Charge YouTube Channel following the Service
here is the quick link to it:
We also have in place a Customer Service Policy Customer Service Policy


You are welcome to join us Sunday Mornings at 11am for morning Worship.



Choir Practice ~ 7:30pm every Thursday night



UCW (United Church Women) ~ meet every other month, except August
The UCW keeps very busy with Luncheons and making fruit pies.



The Stewards also are busy keeping the Church in good shape, meeting several times a year.



The Session strives to meet the Spiritual needs of the people. Meet about 4 times a year. They visit the people and serve Communion.



The Worship Committee plan the Services with our Minister.



---
Trinity's location
History of Trinity
Olinda-Ruthven United Church
Home