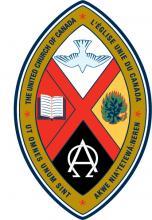 Ruthven Pastoral Charge
United Church of Canada
---
Home | History | Covid 19 & ZOOM Worship | The Circuit Rider Newsletter | To Donate | Announcements | Outreach | Weddings/Marriages | Administration | Links
---
We Strive to be a Nut and Fragrance Free Facility
Please help us provide a safer and more comfortable environment
for our congregation members,
staff, renters, and members of the public by refraining from bringing in
nuts and wearing/using scented products.
---
Worship Services:
Worship Services are zoomed Sunday Mornings at 10am.
There will be no Services in our Churches at this time.
Please email our Minister Rev. Olav Kitchen okitchen@mnsi.net
or call/text at 519-566-7626 to receive the link for the Services.
All are welcome!
During Lent:
Weekly ¬ Wednesday Night Lenten Devotionals, at 7pm,
A place in Jesus´ life, scripture, prayer and some music.
Please contact Rev. Olav Kitchen
call/text 519-566-7626 or email okitchen@mnsi.net
| | | | |
| --- | --- | --- | --- |
| | | Mar 3 | Bethlehem |
| | | Mar 10 | Capernaum |
| | | Mar 17 | Sea of Galilee (maybe a touch of the Irish Sea, as well) |
| | | Mar 24 | Jerusalem |
| | | Mar 31 | Gethsemane |
* * * * * * *
Celebrations and Joyous News
Birthdays
| | |
| --- | --- |
| March 1st | Bonnie M |
| March 2nd | Mackenzie P |
| March 4th | Nancy-Jean S |
| March 4th | Megan W |
| March 7th | Makayla M |
| March 7th | Emmalina W |
* * * * * *
Olinda-Ruthven - 2021 donation envelopes are in the office for pick up.
If unable to get yours at this time, you may place your cheque or cash
donation in a regular envelope. As always, PAR and Interac e-transfer
are other options you can consider.
Thank-you. David Clifford
Trinity ¬ Envelope are at the Church or you may contact Marie 519.738.2169 for options.
Circuit Rider ¬ If you know of anyone who would like to receive
or no longer wish to receive the Circuit Rider
by mail or email, please contact the office.
* * * * * *
FOR All ANNOUNCEMENTS, including some community announcements
please check our Web site Index and look under Announcements.
DO YOU HAVE an Announcement or some Good News to share:
You are welcome to submit it for the weekly Circuit Rider.
Also, jokes, pictures, sayings are most welcome. To Submit an item please contact Brenda Miller, the Pastoral Charge Administrator at the office (519.326.3138) or email office@ruthvenpc.com to the office by Wednesday Noon.
Pastoral Charge Office hours are normally 9am - noon, Monday to Friday.
Prayer Requests
Please submit prayer requests to Olav at okitchen@mnsi.net or call/text at 519-566-7626.
We respect the privacy of all individuals of those submitting a prayer request and for those who are prayed for. Privacy laws do not permit the full name of an individual to be disclosed in print or in a worship service unless they or a family member have given permission. Please be assured that all submitted prayer requests are brought to the Lord in Christ´s name.
* * * * * *
NEEDED ...
People to assist with our zoom worship services. Music people-- sing, play instruments, young, old, do it from home, or recorded to join our online musical team of Paul and Brenda Jones. Liturgists, a fancy word for people to help with reading Scripture and leading in prayers. Again, young, old, from home, could even be recorded.
okitchen@mnsi.net
---
HAITI Support:
The Ruthven Pastoral Charge sponsors The Callebasse Christian School in Haiti.
We do have a basket marked Haiti at the church for your donation .
Your donations help feed the children, give them a uniform and pay the teachers.
If you have any questions, please contact Maggie 519.733.6042 for more information.
The Southwestern Ontario Gleaners´ 2020 Christmas Campaign is now underway. From Nov. 1 to Dec. 31st the SWO Gleaners aims to raise $50,000 to cover costs to dry and package an additional 500,000 servings of Soup mix before the end of the year. COVID 19 has cancelled all our fundraising events for 2020 and we hope to cover some of those losses during this Christmas season. Your donations go directly to providing nutritious food to those in need both locally and internationally. Thank you for partnering with us in this way. Donations can be made by drop-in, mail or through our website www.swogleaners.ca Our mailing address is: 40 Industrial Road Leamington, ON N8H 4W4
Support & Giving
In this time of uncertainty, many of you have been extraordinarily generous in supporting the church. Thank you! If you have delayed making a regular gift, please consider making it now. That way we can keep helping where it is needed most, and in turn will help each other to re-build. It is the small regular donations that help the most, over time.
To make a gift of money—either as a one-off, or to set up a regular gift— contact the congregational Treasurers...
Olinda-Ruthven, David Clifford at 519.613.8708 or
Trinity, Marie Santos at 519.738.2169.
Gifts with vision continue year round through the United Church of Canada.
To order online giftswithvision
Request for help:
Leamington Area Ecumenical Refugee Committee (LAERC)
Inquiries can be directed to Sandie at 519-733-3788 or Wilma at
519-733-3341 or Glenna at 519-324-0243.
---
Durning the Covid 19 Pandemic, we have The Ruthven Circuit Rider Newsletter that we put out weekly. If you would like to be put on our email list, please send your addres to the office.