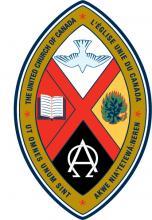 Ruthven Pastoral Charge
United Church of Canada
---
Home | History | Worship Service Outline - 2019 | Announcements | Outreach | Weddings/Marriages | Links |
---
Announcements
---
We Strive to be a Nut and Fragrance Free Facility
Please help us provide a safer and more comfortable environment
for our congregation members,
staff, renters, and members of the public by refraining from bringing in
nuts and wearing/using scented products.
~~~~~~~~~~~~~~~~~~~~~~~
Choir Practices - Thursday Nights - 7:30pm
Olinda-Ruthven - Choir Director and Organist - Lynn Mailhoit.
Trinity - Choir Director and Organist - Margaret Pare
---
This week and Next:
The week of April 14 we pray for

Belarus, Moldova, Russia, Ukraine

Corunna United Church, 198 Hill Street, Corunna, On
The Children and teachers at Callebasse Christian School
and all Children around the World
The week of April 21 we pray for

Armenia, Azerbaijan, Georgia

Dundas Street United Church, 285 Dundas St.,
Woodstock, Ontario N4S 1B3
The Children and teachers at Callebasse Christian School
and all Children around the World
---
Scripture Readings for Holy Week
Sunday, April 14, Palm Sunday
Luke 19. 28 - 40
Psalm 118
Luke 22. 1 - 23
Friday, April 19, Good Friday
Luke 22. 39 - 62
Luke 23. 13 - 47
Luke 23. 48 - 56
Sunday, April 21, Resurrection/Easter Sunday
Isaiah 43:16-21
Psalm 126
John 12:1-8
---
Notice:
April 15-17 - Making Meat Piesat Olinda-Ruthven.
To order call Linda 519.324.9664.
$2.50 ea. Pickup time between 1-3pm Wed Apr 17.
Only 2,000 orders taken before you are put on a waiting list.
Call now.
---
Advance Notice:
Thurs April 18, 6pm - Maundy Thursday Simple Supper and Communion at Olinda-Ruthven.
Fri April 19, 10am — Good Friday Service at Trinity
Sun April 21 — Resurrection Sunday/Easter Sunday
Tues Apr 23, 7pm — Official Board Meeting at Olinda-Ruthven
Tues May 7, 7pm - Olinda-Ruthven UCW Meeting Devotions: Linda H.
Fri May 10, 6pm - Mother-Daughter Banquet at Trinity United Church,
Tickets $15. Adult; $7.50 ages 5 - 12; Free age 4 and under.
Call Mary at 519.776.8345 for tickets
Wed May 15, 7pm - Trinity UCW Meeting Hostess and Devotions: Laura R.
---
Weekly E-Mail from Minister - If you are interested, Olav will send out an weekly
email commenting on the Sunday Service and anything special upcoming.
If you are interested please contact Olav directly at minister@ruthvenpc.com
Also, you may send prayer requests -- be sure to indicate private
(for minister only) or public (to be verbally shared at the Sunday Service).
Communion
Olav is offering home Communion to those unable
to attend Church. Please call/text him at 519.566.7626
or e-mail him minister@ruthvenpc.com Thanks.
---
Other Events
Sunday, April 28th, 1:00 pm, A very exciting event returns to Essex United Church!
Windsor Symphony Orchestra: Neighbourhood Concert Series,
Tickets: $20, (Students: $10). Tickets are going fast.
Call the church office to reserve your tickets 519.776.5121.
Fri May 10, 6pm - 16th Annual Mother-Daughter Banquet
at Wheatley United Church, 59 Talbot Street West, Wheatley.
Broasted Chicken Dinner.
Advance Tickets only $12.50 Adult; $5.00 ages 5 - 12; Free age 4 and under.
Call 519.825.7943
---
Outreach
Haiti Mission Fund - Buckets for your donations are at the back of the two Churches.
The Ruthven Pastoral Charge sponsors The Callebasse Christian School in Haiti.
Your donations help feed the children, give them a uniform and pay the teachers.
The last Sunday of the Month a collection will be taken for the School. Thanks!
Request for help:
Leamington Area Ecumenical Refugee Committee (LAERC)
Inquiries can be directed to Sandie at 519-733-3788 or Wilma at
519-733-3341 or Glenna at 519-324-0243.
Kingsville Food Bank Needs
Kingsville Food Bank Needs – Peanut Butter, fruit cups, pudding cups,
small jars of jam, Beef or Chicken Broth.
Downtown Mission Food Bank Needs
Canned meat and fruit, pasta, rice, soups, chili,
Tea: Instant coffee: Hot chocolate; Condiments - Salad Dressings,
Sugar/Sugar Twin; Assorted spices: oxo cubes
Please watch for expiration dates.
---