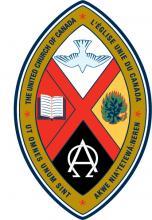 Ruthven Pastoral Charge
United Church of Canada
---
Home | History | Worship Service Outline - 2018 | Announcements | Outreach | Weddings/Marriages | Links |
---
Announcements
We Strive to be a Nut and Fragrance Free Facility
Please help us provide a safer and more comfortable environment
for our congregation members,
staff, renters, and members of the public by refraining from bringing in
nuts and wearing/using scented products.
~~~~~~~~~~~~~~~~~~~~~~~
Choir Practices - Thursday Nights - 7:30pm -
Olinda-Ruthven - Choir Director and Organist - Lynn Mailhoit.
Trinity - Choir Director and Organist - Margaret Pare
~~~~~~~~~~~~~~~~~~~~~~~
Hait Mission Fund - Buckets for your donations are at the back of the two Churches.
The Ruthven Pastoral Charge sponsors The Callabasse Christian School in Haiti.
Your donations help feed the children, give them a uniform and pay the teachers.
The last Sunday of the Month a collection will be taken for the School. Thanks!
---
This week:
Thurs Apr 26, 6:30pm - Olinda-Ruthven Stewards & Trustees Meeting.

Sat Apr 28, 7pm - Special Memorial Service at Trinity.
In Memory of those who gave their lives,
in Honour of those who have served and
in Support of those now serving the cause
of peace and freedom.

One hundred years ago during the
Great War, people from the community
gathered at Trinity Methodist Church
to remember those who had fallen,
to sustain those still serving as the
battles raged on and to pray for an end
to all hostilities.

You are invited
to gather again to Remember, Honour
and Support not only those of the
Great War but all who have fallen,
served and serve in the last one
hundred years.
---
Advanced Notice:
Tues May 1, 7pm - Olinda-Ruthven UCW Meeting
Devotions: Linda Hamilton
Sat May 5, 4:30-7pm - Broasted Chicken Dinner at Olinda-Ruthven.
Aults $17; Children 6-12 $7; 5 & under free.
Please sign list at the back of the
Church if able to help or make pies.
Tues May 8, 7pm - Trinity UCW Meeting
Hostess: Grace Richards
Devotions: Elaine Wright
Fri May 11, 6:30pm - Mother & Daughter Banquet
At Trinity $15/$7.50.
Call Mary 519. 776.8345
---
Community Notices
Outreach
Request for help:
Leamington Area Ecumenical Refugee Committee (LAERC)
Inquiries can be directed to Sandie at 519-733-3788 or Wilma at
519-733-3341 or Glenna at 519-324-0243.
---
South Essex Community Council
Volunteers needed to help offer English classes for adult Newcomers to Canada.
There are teachers for the classes but need support for individual
and small group tutoring. We are launching evening English
class this year and are seeking volunteer tutors to assist.
Qualifications: A passion for teaching and helping people
Time Commitment: 1 evening, 2 hours a week.
Classes run Tuesday, Wednesday and Thursday from 6 pm – 8 pm.
Location: SECC office, 215 Talbot Street E, Leamington.
For more information contact: Stephen Gard – 519-326-8629 or sgard@secc.on.ca
---
Kingsville Food Bank Needs
Tinned Peas, Green Beans, Corn, Side Kicks and Jam.
Downtown Mission Food Bank Needs
Canned meat and fruit, pasta, rice, soups, chili,
Tea: Instant coffee: Hot chocolate; Condiments - Salad Dressings,
Sugar/Sugar Twin; Assorted spices: oxo cubes
Please watch for expiration dates.
---