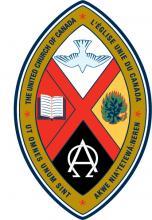 Ruthven Pastoral Charge
United Church of Canada
---
Home | History | 2020 Worship Service Outline | To Donate | Announcements | The Circuit Rider Newsletter | Outreach | Weddings/Marriages | Administration | Links
---
Announcements
---
We Strive to be a Nut and Fragrance Free Facility
Please help us provide a safer and more comfortable environment
for our congregation members,
staff, renters, and members of the public by refraining from bringing in
nuts and wearing/using scented products.
---
Cancelled
Choir Practices - Thursday Nights - 7:30pm - Choir Practice
Olinda-Ruthven - Choir Director and Organist - Lynn Mailhoit.
Trinity - Choir Director and Organist - Margaret Pare
Our Prayers for today and this week:
We are a world that is desperate for you, O God.
When a deadly virus runs wild
and when people's rights are kneeled on;
When groups of people oppose one another
because of ideology, religion or culture;
We need you O God, you are bigger that ourselves,
and our personal interests.
In these days, we lift to you, tender God,
those most affected at this time:
The sick, and their care givers,
The doctors, nurses, and support people doing all they can.
We would lift up those we know working in health care:
Elishia, Emily, Jennifer, Julie…
We lift up not only Canada but our World
and in particular Botswana, Zimbabwe.
We raise up to you, O God, the congregations in our
Antler River Watershed Region and in particular,
Thorndale Pastoral Charge, Thorndale, ON
Those in our Community:
All who are doing essential work on the farm,
at the pharmacy and in the store.
Those who protect and help us,
police, fire, and public servants.
Our Pastoral Charge's Mission:
The Children and teachers at the Callebasse Christian School, Haiti
and all children around the world; the country of Haiti.
(The children are at home and the teachers pay continues)
Our Family and Friends:
Doug & Margaret Mailloux, Ross, Zoe,
Donald, Tim, Brian, Cecile, Rick, Randy,
Al, Normalie Voakes, Murray Voakes, Nora Grimse,
Tom, Pat, Rick, Marie, Eva, Dax Rounding,
Rita Wigle in hospital.
For others who we name in our hearts.......
Dax Rounding son of Dan and Michelle Rounding is 11 years old.
He is fighting cancer. He was diagnosed with lymphoblastic lymphoma stage 3.
He is in a London hospital. His treatment will last 2 and a half years.
Dax is a real character, bright and always smiling and loves hockey and football,
his friends and family. He has had to go through a lot of tests awake.
He is being very brave. They have started a go fund me page
to help his parents with travel, accommodations, gas and food.
A prayer circle would be much appreciated.

Sincerely,
Charlene Swaddling
For more information,
email Charlene Swaddling
Lord God, Loving Saviour, Empowering Spirit,
we offer you these prayers
because we need you so desperately.
Captivate us, call us and fill us,
that we may be carriers of your eternal life
to this world that you love so dearly.
We offer this and all our prayers in the name of Jesus,
who taught us to pray,
Our Father....
---
Announcements
From the Minister
Please remember that I am available for you. Feel free to
contact me at 519-566-7626 (call or text) or 519-974-9057.
My E mail is okitchen@mnsi.net
We can also arrange a one on one Zoom meeting at any time, if you wish.
If you want to talk or just 'chit chat' or share some prayer concerns,
I am there for you. You do not need to be a member of the pastoral charge.
Blessings, Olav
---
THIS WEEK:
A DRIVE BY SALE

Saturday June 6 and Sunday June 7, 9am till 6pm or until gone.
Trinity UCW Drive by Plant and Pie Sale at Elaine Wright's, 5 Jan's Crescent in Kingsville, next to Southgate Retirement Home. Plants $2 or $5 each on tables. Pies $10.00 - Rhubarb, Cherry, Blueberry, Peach. Just drop your money in the jar provided.
JOINT SESSION MEETING

This Monday, June 8, 7pm - Joint Session Meeting,
with an opportunity for each session to meet in a 'break out room'.
Zoom Meeting Id is 695 362 3178. Invitation will be sent out on
Monday to Session members.
TIME WITH THE MINISTER

Wednesday, June 10, 7pm PLEASE NOTE CHANGE, from Tuesday
back to Wednesday.
'Wednesday with the Minister', 7:00 p.m. All are welcome
A brief reflection and then a time for Chit Chat
(if you would like to linger)
If you have questions and or would like an official Zoom invitation
please contact me at okitchen@mnsi.net.
---
Other Notices:
Olinda Ruthven: Photo Directory
Please note that our church family photo album will be completed This summer. The company is taking steps to ensure customers and staff are safe. They will contact us in June to book a photo session in July for the snowbirds who were away and others. If you have any questions or would like to sign up, please contact David Clifford at (519) 613-8708.
Good news! Some of the Olinda-Ruthven people are starting to receive them. Watch for yours in the coming weeks, they are on their way.
From the Olinda-Ruthven Treasurer:
Dear church family,
Just a friendly reminder that our church expenses don't take a summer vacation. :-)
Thanks in advance for your ongoing support.
It is very much appreciated.
Sincerely,
David Clifford
Treasurer
GOOD NEWS to be Shared!!
Happy Birthday to
David M - June 9
Landon G - June 10
Jannisse W - June 13

Happy Anniversary to

John & Bonnie K - June 10
Sue & Jim W - June 11
Other News:
Youth
Camp Kenesserie https://www.kenesserie.com
The folks at Camp Kenesserie (KENt, ESSex, ERIE Presbyteries)
Are having events NOW and are planning a Virtual Camp.
Please go to the web site and check it out!!
Prayers, or Good News Announcements,
If you wish to place a person's name on the prayer list
(with proper permission) or you would like to share some
Good News, please call the office (519.326.3138) or
email (office@ruthvenpc.com) to the office by Wednesday Noon.
Office hours are normally 9am - noon, Monday to Friday.
---
Taxes Done Year Round Free preparing of taxes at Olinda-Ruthven if:
Single $35,000 or less, Double $45,000 or
less no dependents.
Olinda-Ruthven. Brenda Jones instructor.
By appointment only, call 519.326.7016.
---
Other
---
Outreach
Gifts with vision continue year round
through the United Church of Canada.
To order online giftswithvision
Haiti Mission Fund - Buckets for your donations are at the back of the two Churches.
The Ruthven Pastoral Charge sponsors The Callebasse Christian School in Haiti.
Your donations help feed the children, give them a uniform and pay the teachers.
The last Sunday of the Month a collection will be taken for the School. Thanks!
Request for help:
Leamington Area Ecumenical Refugee Committee (LAERC)
Inquiries can be directed to Sandie at 519-733-3788 or Wilma at
519-733-3341 or Glenna at 519-324-0243.
Kingsville Food Bank Needs
Canned Potatoes, Snack Bars, Fruit Cups,
Kraft Dinner, Canned Ham and Vegetables,
White or Chocolate Cake Mixes, Coffee.
Pudding Cups, Landry Soap, Fresh Produce, Coffee.
Reusable cloth grocery bags
Downtown Mission Food Bank Needs
Kidney Beans, Canned Stew, Small Jars of Jam, Flakes of Ham,
Acsent brand of canned tomatoes.
Please watch for expiration dates for Food Banks.
---
Durning the Covid 19 Pandemic, we have The Ruthven Circuit Rider Newsletter put out weekly.