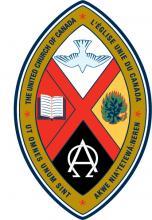 Ruthven Pastoral Charge
United Church of Canada
---
Home | History | Worship Service Outline - 2018 | Announcements | Outreach | Weddings/Marriages | Links |
---
Announcements
We Strive to be a Nut and Fragrance Free Facility
Please help us provide a safer and more comfortable environment for our congregation members,
staff, renters, and members of the public by refraining from bringing in nuts and wearing/using scented products.
~~~~~~~~~~~~~~~~~~~~~~~
Choir Practices - Thursday Nights - 7:30pm -
Olinda-Ruthven - Choir Director and Organist - Lynn Mailhoit.
Trinity - Choir Director and Organist - Margaret Pare
~~~~~~~~~~~~~~~~~~~~~~~
Hait Mission Fund - Buckets for your donations are at the back of the two Churches.
The Ruthven Pastoral Charge sponsors The Callabasse Christian School in Haiti.
Your donations help feed the children, give them a uniform and pay the teachers.
The last Sunday of the Month a collection will be taken for the School. Thanks!
---
This week:
Sun Feb 18 - Congregational Meeting at Olinda-Ruthven. Postponed from Feb 11.
Transfiguration Sunday Refreshments will be available.
Thurs, Feb 22, 7:30pm - Choir Practice at Olinda-Ruthven and Trinity
Sat Feb 24, 4:40-7pm - Spaghetti Dinner & Salad Bar.
All you can eat at Cottam United Church, 137 County Road 34 West, Cottam.
Free will offering supporting Missions of the Sunday School.
---
Advance Notice:
Tues Feb 20, 5:30pm - Essex Presbytery meet at Olinda-Ruthven.
Sun April 15 - Ron Dunn of the Downtown Mission will be at both Churches.
You are invited to come and learn more about the Downtown Mission at our Sunday Service.
---
Community Notices
Fri Feb 16, 6pm - Love Letters of Elvis Presley Roast Beef Dinner and Dessert at Harrow United Church, 45 Munger Street East, Harrow, Ontario.
A Special Valentine Show by James Gibb, Rock'n Roll, Ballads, Gospel at 7:30pm.
Adults $25, Call 519.738.4223 for tickets.
Sat Feb 17, 5:30pm - Lasagna Dinner & Movie Night at Woodslee United Church, 2616 Belle River Road, Woodslee.
Adults $15, Children under 12 $6, 5 and under Free. "We Bought a Zoo" starts at 7pm. Call 519.890.6312
Fri Feb 17, 5-7pm - Annual Pasta Dinner at Bedford United Church United Church, 3340 Sandwich Street, Windsor, ON 519.256.1131.
Adults $12, Children under 12 $6. Call 519.258.1471
Fri Feb 23, 5-7pm - Roast Beef Dinner at Westminster United Church, 1680 Dougall Ave at Tecumseh, Windsor.
Adults $15, Children under 12 $6. Call 519.258.1471
Sat March 3, 4-6pm - Annual Chili Cook-Off at Epworth United Church, 56 Division Street South, Kingsville.
Free will offering.
Chili provided by Epworth, Olinda-Ruthven and Trinity United Church.
Share in the fun and fellowship and enjoy the unique taste experience,
while donation to a good cause. All proceeds go to charity.
Sat March 24, 6pm - Spring Banquet at Meadow Brook Church, 219 Talbot Street East, Leamington.
Special Guests Music Eduard & Christine Klassen.
Tickets from Judy Hiebert 519.322.8899 Adults $15 Children $10.
Sun April 15 - Tony Campolo at Cottam United Church. Celebrating their 151 Anniversary.
You are invited to join them at their Sunday Service.
Outreach
Request for help:
Leamington Area Ecumenical Refugee Committee (LAERC)
Inquiries can be directed to Sandie at 519-733-3788 or Wilma at
519-733-3341 or Glenna at 519-324-0243.
---
South Essex Community Council
Volunteers needed to help offer English classes for adult Newcomers to Canada.
There are teachers for the classes but need support for individual
and small group tutoring. We are launching evening English
class this year and are seeking volunteer tutors to assist.
Qualifications: A passion for teaching and helping people
Time Commitment: 1 evening, 2 hours a week.
Classes run Tuesday, Wednesday and Thursday from 6 pm – 8 pm.
Location: SECC office, 215 Talbot Street E, Leamington.
For more information contact: Stephen Gard – 519-326-8629 or sgard@secc.on.ca
---
Kingsville Food Bank Needs
Tinned Peas, Green Beans, Corn, Side Kicks and Jam.
---