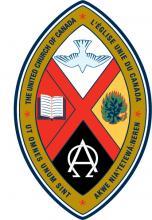 Ruthven Pastoral Charge
United Church of Canada
---
Home | History | Covid 19 & ZOOM Worship | The Circuit Rider Newsletter | To Donate | Announcements | Outreach | Weddings/Marriages | Administration | Links
---
We Strive to be a Nut and Fragrance Free Facility
Please help us provide a safer and more comfortable environment
for our congregation members,
staff, renters, and members of the public by refraining from bringing in
nuts and wearing/using scented products.
---
Sunday Worship:
If you would like to join our Sunday Worship via Zoom, please contact Rev. Olav Kitchen for the link call/text 519-566-7626 or email okitchen@mnsi.net
Today Sunday May 9th 10 a.m. Christian Family Sunday /Mother's Day
Zoom worship
with 'Breakout' Rooms following the service.
This week·s Pastoral Charge Prayer List May 9, 2021
Please include the following in your prayers this week:
Prayers for those battling the corona virus.
Prayers for the Medical and other staff who are treating and caring for patients.
Rockyview Hospital Calgary and all hospitals that are strectched to the limit.
Those battling Cancer:
Doug, Ross, Kevin, Brenda B
Prayers for Normalie V, Bob S, Thom F, Lynn, Mary-Maureen, Donald, Brian
Zoe S.
Prayer request from John & Bonnie K,
We heard from our daughter Jennifer, she's a Respiratory therapist
at Rockyview Hospital in Calgary. She has been redeployed to ICU acute
care. Things are not in a good way in Alberta, like many other provinces. At
her hospital, the ICU is full and the COVID floor is bursting at the seams.
Just a little prayer to keep her safe... to her daughter and husband she goes
home to ...and the patients under her care, who are fighting to stay alive
Prayer requests
from the World Council of Churches:
India, Pakistan, Sri Lanka
from the Antler River Watershed Region:
Dawn Valley-Oil Springs Pastoral Charge Centenary United Church, Oil Springs
for our area, this week: South Mersea/Hillman United Church
Prayers for the Callebasse Christian School in Haiti, teachers and students
For prayers to be added, please contact Rev. Olav Kitchen
call/text 519-566-7626 or email okitchen@mnsi.net
* * * * * *
Celebrations and Joyous News
Birthdays
| | |
| --- | --- |
| May 10th | Mathew H |
| | Melissa T |
| | Kristyn W |
| | Francine D |
| May 11th | Richelle C |
| May 13th | Chelby C |
| May 14th | Joni T |
| | Floyd Johnson |
| May 15th | Maddison H C |
| May 16th | Tara P C |
Anniversary
| | |
| --- | --- |
| May 10th | Amy & David M |
| May 11th | Jay & Mary Maureen A |
| May 13th | Shannon & Shawn C |
| | Debi & David M |
| May 16th | Leanne & Brad C |
| | Ali & Tyler H |
| May 10th | Bethany & TJ M |
* * * * * *
HAITI Support:
The Ruthven Pastoral Charge sponsors The Callebasse Christian School in Haiti.
We do have a basket marked Haiti at the church for your donation .
Your donations help feed the children, give them a uniform and pay the teachers.
If you have any questions, please contact Maggie 519.733.6042 for more information.
The Southwestern Ontario Gleaners´ 2020 Christmas Campaign is now underway. From Nov. 1 to Dec. 31st the SWO Gleaners aims to raise $50,000 to cover costs to dry and package an additional 500,000 servings of Soup mix before the end of the year. COVID 19 has cancelled all our fundraising events for 2020 and we hope to cover some of those losses during this Christmas season. Your donations go directly to providing nutritious food to those in need both locally and internationally. Thank you for partnering with us in this way. Donations can be made by drop-in, mail or through our website www.swogleaners.ca Our mailing address is: 40 Industrial Road Leamington, ON N8H 4W4
Mission and Service Stories
Building a World Where Everyone Belongs: Lynda's Story
Mission & Service Gifts with vision continue year round through the United Church of Canada.
To order online giftswithvision
Request for help:
Leamington Area Ecumenical Refugee Committee (LAERC)
Inquiries can be directed to Sandie at 519-733-3788 or Wilma at
519-733-3341 or Glenna at 519-324-0243.
Mission and Service Stories
Turning Hard Work into Hope Every Day: Margaret's Story
---
Ruthven Pastoral Charge Contact Information:
---