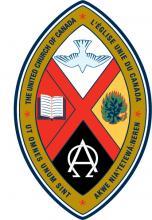 Ruthven Pastoral Charge
United Church of Canada
---
Home | History | Worship Service Outline - 2017 | Announcements | Outreach | Weddings/Marriages | Links |
---
Announcements
We Strive to be a Nut and Fragrance Free Facility
Please help us provide a safer and more comfortable environment for our congregation members,
staff, renters, and members of the public by refraining from bringing in nuts and wearing/using scented products.
~~~~~~~~~~~~~~~~~~~~~~~
Choir Practices - Thursday Nights - 7:30pm -
Olinda-Ruthven - Choir Director and Organist - Lynn Mailhoit.
Trinity - Choir Director and Organist - Margaret Pare
~~~~~~~~~~~~~~~~~~~~~~~
Hait Mission Fund - Buckets for your donations are at the back of the two Churches.
The Ruthven Pastoral Charge sponsors The Callabasse Christian School in Haiti.
Your donations help feed the children, give them a uniform and pay the teachers.
The last Sunday of the Month a collection will be taken for the School. Thanks!
---
This week and next:
Tues Jan 9, 1pm - Trinity UCW planning meeting.
Hostess: Mary Maedel
Devotions: Barbara Whittle.
Tues Jan 9, 7pm - Olinda-Ruthven UCW Planning Meeting
Devotions: Brenda Jones
Thurs, Jan 11, 7:30pm - Choir Practice at Olinda-Ruthven and Trinity
Sun Jan 14 - Epiphany Sunday - Regular Services, no Sunday School.
Sun Jan 14 - Annual Reports Due into the office.
Sun Jan 14, 2pm - Presentation of Mary Baruth's trip to Haiti and the Callebasse School at Olinda-Ruthven.
Sun Jan 16, 7pm - Olinda-Ruthven Sunday School Meeting at Olinda-Ruthven.
---
Advance Notice:
---
Sunday January 21 - Third Sunday after Epiphany
Sunday January 28 - Forth Sunday after Epiphany
Sunday February 4 - Fifth Sunday after EpiphanyAnnual Meeting at Trinity
Tuesday February 7 - Olinda-Ruthven UCW
Sunday February 11 - Transfiguration Sunday Annual Meeting at Olinda-Ruthven
---
Community Notices
Outreach
Request for help:
Leamington Area Ecumenical Refugee Committee (LAERC)
Inquiries can be directed to Sandie at 519-733-3788 or Wilma at
519-733-3341 or Glenna at 519-324-0243.
---
South Essex Community Council
Volunteers needed to help offer English classes for adult Newcomers to Canada.
There are teachers for the classes but need support for individual
and small group tutoring. We are launching evening English
class this year and are seeking volunteer tutors to assist.
Qualifications: A passion for teaching and helping people
Time Commitment: 1 evening, 2 hours a week.
Classes run Tuesday, Wednesday and Thursday from 6 pm – 8 pm.
Location: SECC office, 215 Talbot Street E, Leamington.
For more information contact: Stephen Gard – 519-326-8629 or sgard@secc.on.ca
---
Kingsville Food Bank Needs
Tinned Peas, Green Beans, Corn, Side Kicks and Jam.
---