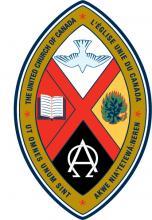 Ruthven Pastoral Charge
United Church of Canada
---
Home | History | 2020 Worship Service Outline | To Donate | Announcements | The Circuit Rider Newsletter | Outreach | Weddings/Marriages | Administration | Links
---
Announcements
---
We Strive to be a Nut and Fragrance Free Facility
Please help us provide a safer and more comfortable environment
for our congregation members,
staff, renters, and members of the public by refraining from bringing in
nuts and wearing/using scented products.
---
Celebrations, Good News:
Birthday's
| | | |
| --- | --- | --- |
| Blain | | Sept 22nd |
| Anita | | Sept 25th |
| Grace | | Sept 26th |
| Trevor | | Sept 26th |
Anniversary's
| | | |
| --- | --- | --- |
| Kathryn & David | | Sept 22nd |
| Barbara and Richard | | Sept 16th |
| Nicole & Christopher | | Sept 25th |
Pictures from our School in Haiti
Hello Everyone
The school year has arrived in Haiti! Attached you will find 2 photos of the students at the Callebasse school wearing their masks. Their sweet faces may be covered but they are taking the necessary safety precautions. God bless
Francine
Note from Maggie:
There 18 students that are going on to grade 7 and High School. We are short about $500. to pay their tuition. Without bucket Sunday's the fund is hurting. If you are able to help please contact Maggie 519.733.6042.
Announcements:
For Sunday, September 20th, at 10:00 a.m. the service will be at Trinity United Church, New California.
If you are planning to attend please pre-register your attendance via a call to Carolyn Kelly at 519-733-6619 [before 4 pm Thursday] To join the service on line here is the link for the service: https://us02web.zoom.us/j/6953623178
What to expect: Love your Neighbour!
Please stay home if you have any illness, cold or other symptoms.
Please arrive early to allow us to sign you in
We will be socially distanced, and there will be no singing.
Please follow instructions before, during, and after worship
We will rejoice to break word, and to pray together!!
Special Announcements:
Needed for Trinity New California: someone to work with me to perform the bi-weekly cleaning/janitorial duties for 6 months to approximately one year. Possibly 2 to 3 hours at a time. This is a paid position. Please call Beverly Haggins at 519.733.0689 if interested in helping, even if you are only available for part of the time.
Ridgetown High School horticultural department—They had to destroy all their plants last Spring and are in need of annuals, perennials or tropical plants. Whenever you want to get rid of your plants, please call Deanna Reid 519-322-9509 and make arrangements for her to pick them up from you. Any seeds would be welcomed as well.
Your pictures please!!
If you didn't have your picture taken, it would be wonderful if you could mail or deliver one of your own photos to the church office by September 30th. We are trying to make the album as complete as possible so that it's helpful to new church members, and to those of us who don't remember names like we used to. :-)
Thank-you! Barb Keys and David Clifford
Support & Giving
In this time of uncertainty, many of you have been extraordinarily generous in supporting the church. Thank you! If you have delayed making a regular gift, please consider making it now. That way we can keep helping where it is needed most, and in turn will help each other to re-build. It is the small regular donations that help the most, over time.
To make a gift of money—either as a one-off, or to set up a regular gift— contact the congregational Treasurers...
Olinda-Ruthven, David Clifford at 519.613.8708 or
Trinity, Marie Santos at 519.738.2169.
Dates to Remember:
Sat, Sept 19th,
1:00 p.m.
Service of Thanksgiving for Joyce Pope,
Kendrick Funeral Home.
Sun, Sept 20th
10:00 a.m.
Worship Service, Trinity, New California
Tues, Sept 22nd,
7 p. m.
Official Board Mtg via Zoom, (Financial)
Sun, Sept 27th,
10:00 a.m.
Worship Service at Olinda-Ruthven
Tues, Sept 29th,
7 p. m.
Re opening Task Groups Meeting, via Zoom
Women of the United Church: You are invited to come together with women from the regions of Antler River Watershed, Horseshoe Falls, and Western Ontario Waterways UCWs in our first virtual gathering at 10 am on Saturday, October 3, 2020.
All of us have had to cancel regional and local gatherings because of Covid 19, but the UCW has always been able to problem-solve and adapt to change, and we hope you will join us in this new venture of meeting by Zoom. We depend on you to spread the word about this event. We are hoping to have it broadcast on You Tube that each of the units can get to see this.
Your pictures please!!
If you didn't have your picture taken, it would be wonderful if you could mail or deliver one of your own photos to the church office by September 30th. We are trying to make the album as complete as possible so that it's helpful to new church members, and to those of us who don't remember names like we used to. :-)
Thank-you!
Barb Keyes
David Clifford
If you have: Prayers / Announcements/ Good News to share in the weekly Circuit Rider (you can even share jokes, or pictures), OR, if you wish to place a person's name on the prayer list.– please contact Brenda Miller, the Pastoral Charge Administrator at the office (519.326.3138) or email office@ruthvenpc.com to the office by Thursday Noon. Pastoral Charge Office hours are normally 9am - noon, Monday to Friday.
Contact Information:
Minister: Rev. Olav Kitchen,
519-566-7626
okitchen@mnsi.net
Pastoral Charge Administrator:
Brenda Miller at 519- 326-3138
office@ruthvenpc.com
---
Taxes Done Year Round Free preparing of taxes at Olinda-Ruthven if:
Single $35,000 or less, Double $45,000 or
less no dependents.
Olinda-Ruthven. Brenda Jones instructor.
By appointment only, call 519.326.7016.
---
Other
---
Outreach
Gifts with vision continue year round
through the United Church of Canada.
To order online giftswithvision
Haiti Mission Fund - Buckets for your donations are at the back of the two Churches.
The Ruthven Pastoral Charge sponsors The Callebasse Christian School in Haiti.
Your donations help feed the children, give them a uniform and pay the teachers.
The last Sunday of the Month a collection will be taken for the School. Thanks!
Request for help:
Leamington Area Ecumenical Refugee Committee (LAERC)
Inquiries can be directed to Sandie at 519-733-3788 or Wilma at
519-733-3341 or Glenna at 519-324-0243.
Kingsville Food Bank Needs
Canned Potatoes, Snack Bars, Fruit Cups,
Kraft Dinner, Canned Ham and Vegetables,
White or Chocolate Cake Mixes, Coffee.
Pudding Cups, Landry Soap, Fresh Produce, Coffee.
Reusable cloth grocery bags
Downtown Mission Food Bank Needs
Kidney Beans, Canned Stew, Small Jars of Jam, Flakes of Ham,
Acsent brand of canned tomatoes.
Please watch for expiration dates for Food Banks.
---
Durning the Covid 19 Pandemic, we have The Ruthven Circuit Rider Newsletter put out weekly.