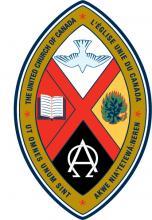 Ruthven Pastoral Charge
United Church of Canada
---
Home | History | Covid 19 & ZOOM Worship | To Donate | Announcements | Outreach | Weddings/Marriages | Administration | Links
---
Sunday Worship (10 am) and all meetings via Zoom:
Join Zoom by logging into https://us02web.zoom.us/j/6953623178
Or Live via Telephone (this is long distance and not a free call)
You can simply call one of the following numbers using your phone:
+1 647 558 0588 +1 778 907 2071 +1 204 272 7920
+1 587 328 1099 +1 647 374 4685 +1 438 809 7799
and when it asks for the meeting ID dial 695 362 3178 then #
A reminder: to attend in person you will need Face Coverings–unless you are exempted by Government guidance, face coverings are mandatory.
You will need to answer questions about your health and hand sanitize before entering the Sanctuary.
---
Everyone is welcome to join us Sunday mornings
in our two sanctuaries either in person or via zoom.
New Policy After consideration, the Official Board has decided beginning November 28th, 2021, that we will be joining other congregations and faith communities in requiring that all people leading in worship be fully vaccinated: Here was the motion:

That all worship leaders, in the sanctuary are required to be fully vaccinated or medically exempted. This includes, but is not limited to, all clergy, Licensed Lay Worship Leaders, preachers, organists/choir directors, choir members, scripture readers, and greeters.
We will also continue to require everyone age 2 or older to wear a mask and maintain social distancing. We believe this is the right thing to do, and it reflects the current guidance of the Windsor and Essex Health Unit.
Here is the link to the letter sent out Novmeber 23, 2021
---
The Organ prelude begins around 9:45 a.m. with the Services beginning at 10:00 a.m.
Following the service, if you wish to remain there will be Breakout rooms available for Olinda-Ruthven and Trinity.
Everyone is WELCOME!
---
Worship Services - 10am
Sunday,
January 30
from Olinda-Ruthven United Church
Annual Meeting following the Service
Sunday,
February 6
from Trinity United Church
Annual Meeting following the Service
Sunday,
February 13
from Olinda-Ruthven United Church
---
Worship Services – If you miss a service and would like to view it,
please contact Rev. Olav Kitchen, call/text 519.566.7626,
email okitchen@mnsi.net
home 519.974.9057 and he will send the link.
The link is time sensitive.
---
Celebrations and Joyous News


Happy Birthday
| | |
| --- | --- |
| January 30 | Barbara W |
| February 1 | Shelley M |
| | Spencer M |
| | Michael S |
| | Angela W |
| February 3 | Roger R |
| February 3 | Charles W |
| February 4 | Harold L |
| February 5 | Aidan W Michael Best |
| | Michael B |
Happy Anniversary
February 2 Dorothy & Floyd J
---
DO YOU HAVE an Announcement or some Good News to share?
You are welcome to submit it for the 'Announcements' sent out weekly.
To Submit an item please contact Rev. Olav Kitchen, call/text 519.566.7626,
email okitchen@mnsi.net
home 519.974.9057 by Wed Noon.
Calendar of Events
Annual Congregational Meetings: Following the Church Services
| | |
| --- | --- |
| Olinda Ruthven: | Jan. 30th |
| Trinity: | Feb. 6th |
Annual Reports are available Sunday from Trinity or the Charge office.
Olinda-Ruthven – Next Choir Practice will be Thursday, February 3rd at 7:30pm.
Olinda-Ruthven Offering Envelopes are available at the Church.
The Photo Directory has arrived and may be picked up at Trinity or
the Pastoral Charge Office during office hours.
Trinity UCW have Apple, Rhubarb, Cherry, Peach and Blueberry pies for sale, $10. ea.
Call Marg 519.733.3500 or any Trinity UCW member.
Kingsville Community Food Bank:
The following items suggested donations to the Food Bank and are very much appreciated .... truly.
Kingsville Food Bank needs for January:
men & women's deodorant toilet tissue ketchup mustard mayonnaise (small jars) Jam
There is a box at entrance to the Pastoral Charge Office (at Olinda-Ruthven)
if you would like to donate to the Kingsville Food Bank.
The office is usually open from 9 a. m. to noon, Mon to Fri.
---
Pastoral Charge Prayer List


Please include the following in your prayers:

Brenda, Ross A, Mary-Maureen A, Pat A,
Waiva C, Dannielle, Bryon K, Brenda Lee J, Elaine, Stacy,
Kevin, Ron, Zoe S, Normalie V, Terri, Stefano, Elaine, Baby Rose, Andre. John
And others who are known to a few and named in the heart.

Healthcare Workers and their patients
Educational teachers, staff and their students.

Prayer requests
from the World Council of Churches:
Algeria, Libya, Morocco, Western Sahara, Tunisia

from the Antler River Watershed Region:
Riverside United Church, Windsor

for our area, this week:
Downtown Mission, Windsor

and our national leadership.

Prayers for the Callebasse Christian School in Haiti, teachers and students

PLEASE NOTE: For prayers to be added, please contact Rev. Olav Kitchen,
call/text 519.566.7626, email
okitchen@mnsi.net home 519.974.9057
---
Donations:
Olinda-Ruthven – Offering contact David Clifford 519.613.8708
Trinity – Offering contact Marie Santos 519.738.2169.
Needing people to help with Sunday Morning Service,
TRAINING is Available!! Contact Bev Haggins 519-733-0689
Philippine Disaster Relief
The United Church of Canada
Philanthropy Unit – Emergency Response
3250 Bloor St. West, Suite 200
Toronto, ON M8X 2Y4
Note of front of Cheque: Emergency Response - Philippines
Call toll free: 1-800-268-3781 ext. 2738 (accept Visa or MC)
As Rob says, "any help is appreciated!"
* * * *
---
HAITI Support:
The Ruthven Pastoral Charge sponsors The Callebasse Christian School in Haiti.
Your donations help feed the children, give them a uniform and pay the teachers.
If you have any questions, please contact Maggie 519.733.6042 for more information.
Mission & Service Gifts with vision continue year round through the United Church of Canada.
To order online giftswithvision
Request for help:
Leamington Area Ecumenical Refugee Committee (LAERC)
Inquiries can be directed to Sandie at 519-733-3788 or Wilma at
519-733-3341 or Glenna at 519-324-0243.
---
Ruthven Pastoral Charge Contact Information:
---