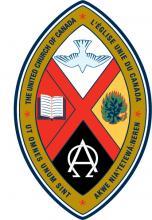 Ruthven Pastoral Charge
United Church of Canada
---
Home | History | Worship Service Outline - 2019 | Announcements | Outreach | Administration | Weddings/Marriages | Links |
---
Announcements
---
We Strive to be a Nut and Fragrance Free Facility
Please help us provide a safer and more comfortable environment
for our congregation members,
staff, renters, and members of the public by refraining from bringing in
nuts and wearing/using scented products.
~~~~~~~~~~~~~~~~~~~~~~~
Choir Practices - Thursday Nights - 7:30pm
Olinda-Ruthven - Choir Director and Organist - Lynn Mailhoit.
Trinity - Choir Director and Organist - Margaret Pare
---
The week of June 16 we pray for

Malawi and Zambia

Camiachie United Church, Camiachie
The Children and teachers at Callebasse Christian School
and all Children around the World
The week of June 23 we pray for

Kenya, Tanzania

Emmanuel United Church, Windsor
The Children and teachers at Callebasse Christian School
and all Children around the World
---
This week:
Church League Baseball Monday, June 24, 7:30pm. Epworth vs. Trinity Diamond 2
Click here to see the Schedule.
Games are played at the Kingsville Arena.
---
Notice:
---
Advance Notice:
Tues July 9, 6pm Trinity UCW Picnic
at the home of Marg Pare
If raining Picnic will be held at the Church.
---
Other Events
Fri, June 21, 4:30 - 6:30pm - Strawberry Social Buffet Supper at Wheatley United Church, 59 Talbot St. W. Wheatley
Cold plate supper plus strawberry dessert.
Adults $15. Child 6- 12 $6. Under 5 free. Call 519.258.1417.
---
Outreach
The V.O.N. Smart (Senior Maintaining Active Roles Together)
is offering an exercise prevention program . Wednesdays 1:30-2:30pm.
at Olinda-Ruthven. Call the certified senior fitness instructor Brenda J for details 519.326.7016.
This program is provided at no cost
Haiti Mission Fund - Buckets for your donations are at the back of the two Churches.
The Ruthven Pastoral Charge sponsors The Callebasse Christian School in Haiti.
Your donations help feed the children, give them a uniform and pay the teachers.
The last Sunday of the Month a collection will be taken for the School. Thanks!
Request for help:
Leamington Area Ecumenical Refugee Committee (LAERC)
Inquiries can be directed to Sandie at 519-733-3788 or Wilma at
519-733-3341 or Glenna at 519-324-0243.
Kingsville Food Bank Needs
– Snack Bars, Crakers, Jam any size, Peanut Butter, Toilet Paper
Downtown Mission Food Bank Needs
Kidney Beans, Canned Stew, Small Jars of Jam, Flakes of Ham,
Acsent brand of canned tomatoes.
Please watch for expiration dates.
---
Joint Summer Service 10am
with Olinda-Ruthven, Trinity and Epworth United Churches
| | | |
| --- | --- | --- |
| June 30 | Olinda-Ruthven United Church | Rev. John van Omme |
| July 7 | Olinda-Ruthven United Church | Rev. John van Omme |
| July 14 | Olinda-Ruthven United Church | Rev. John van Omme |
| July 21 | Epworth | Rev. John van Omme |
| July 28 | Epworth | Rev. Olav Kitchen |
| August 4 | Epworth | Rev. Olav Kitchen |
| August 11 | Epworth | Rev. Olav Kitchen |
| August 18 | Trinity | Rev. Olav Kitchen |
| August 25 | Trinity | Rev. Olav Kitchen |
| September 1 | Trinity | Rev. John van Omme |
| September 8 | Regular Services resume | |
---