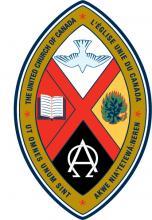 Ruthven Pastoral Charge
United Church of Canada
---
Home | History | Worship Service Outline - 2018 | Announcements | Outreach | Weddings/Marriages | Links |
---
Announcements
We Strive to be a Nut and Fragrance Free Facility
Please help us provide a safer and more comfortable environment for our congregation members,
staff, renters, and members of the public by refraining from bringing in nuts and wearing/using scented products.
~~~~~~~~~~~~~~~~~~~~~~~
Choir Practices - Thursday Nights - 7:30pm -
Olinda-Ruthven - Choir Director and Organist - Lynn Mailhoit.
Trinity - Choir Director and Organist - Margaret Pare
~~~~~~~~~~~~~~~~~~~~~~~
Hait Mission Fund - Buckets for your donations are at the back of the two Churches.
The Ruthven Pastoral Charge sponsors The Callabasse Christian School in Haiti.
Your donations help feed the children, give them a uniform and pay the teachers.
The last Sunday of the Month a collection will be taken for the School. Thanks!
---
This week:
Tues March 13, 1pm - Trinity UCW at Trinity
Wed March 14, 2pm - Olinda-Ruthven UCW at Franklin Gardens to entertain the residents.
Thurs, March 15, 7:30pm - Choir Practice at Olinda-Ruthven and Trinity
---
Holy Week
Sunday March 25 Palm/Passion Sunday Holy Communion
Regular Worship Times
9:30am - Olinda-Ruthven
11am - Trinity
Thursday March 29 Maundy Thursday,
6pm - Simple Supper Holy Communion
at Olinda-Ruthven. We gather for a
simple supper of soup, remembering
Jesus with his disciples on the night
he was betrayed.
Friday, March 30 Good Friday Service 10am at Olinda-Ruthven.
Sunday April 1 Day of the Resurrection
Regular Worship Times
9:30am - Olinda-Ruthven
11am - Trinity
---
Sat April 7, 4:30-7pm - Roast Beef Dinner at Trinity. Adults $17.50; Children 6 - 12 years $8.00;
Children under 5 years Free. Please call Bonnie 519.733.2590.
Sun April 8, 2pm - Spring Fling a variety show at Olinda-Ruthven.
Entertainers from Epworth, Trinity and Olinda-Ruthven United Churchs.
All proceeds for GessTwood Church Camp.
Tickets Adults $10, family $25. Call Nancy-Jean 519. 567.4819
Sun April 15 - Mission Sunday with Ron Dunn of the Downtown Mission will be at both Churches during worship.
You are invited to come and learn more about the Downtown Mission at our Sunday Service.
---
Community Notices
Wed March 14, 7pm - Concordia Choir at First Lutheran Church, 27 Spruce Street, Kingsville.
Free will offering at intermission.
Fri March 23, 7pm - Windsor Symphony Orchestra, Neighbourhood Concert Series
&nbsp at Essex United Church, 53 Talbot Street South, Essex ON.
Tickets $20. (Students: $10) Call the office 519.776.5121
Sat March 24, 6pm - Spring Banquet at Meadow Brook Church, 219 Talbot Street East, Leamington.
Special Guests Music Eduard & Christine Klassen.
Tickets from Judy Hiebert 519.322.8899 Adults $15 Children $10.
Sat April 7, 5pm - Tartan Day.with a dinner at Woodslee United Church, 2616 Belle River Road, Woodslee
Free will offering supporting Missions of the Sunday School.
Sun April 8, 12 noon - "the Hospice of Windsor/Essex County" Come and see what Hospice has to offer
(... it's not just "end of Life" care!)
at Harrow United Church, 45 Munger Street, Harrow.
Sat April 14, 8am - 1pm - "The Power of Self-Compassion & Stategies to Build Our Resilience!" at
GessTwood Camp & Retreat Centre!, 1034 Mole Road, Essex, On. Cost:$35.00 per person, includes
refreshments and lunch. Pre-registration by April 7, 2018. Call 519.956.8324.
All Proceeds for GessTwood Camp. "Special Capital Projects."
Sun April 15 - Tony Campolo at Cottam United Church. Celebrating their 151 Anniversary.
You are invited to join them at their Sunday Service.
Outreach
Request for help:
Leamington Area Ecumenical Refugee Committee (LAERC)
Inquiries can be directed to Sandie at 519-733-3788 or Wilma at
519-733-3341 or Glenna at 519-324-0243.
---
South Essex Community Council
Volunteers needed to help offer English classes for adult Newcomers to Canada.
There are teachers for the classes but need support for individual
and small group tutoring. We are launching evening English
class this year and are seeking volunteer tutors to assist.
Qualifications: A passion for teaching and helping people
Time Commitment: 1 evening, 2 hours a week.
Classes run Tuesday, Wednesday and Thursday from 6 pm – 8 pm.
Location: SECC office, 215 Talbot Street E, Leamington.
For more information contact: Stephen Gard – 519-326-8629 or sgard@secc.on.ca
---
Kingsville Food Bank Needs
Tinned Peas, Green Beans, Corn, Side Kicks and Jam.
---