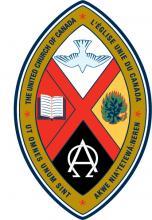 Ruthven Pastoral Charge
United Church of Canada
---
Home | History | Worship Service Outline - 2018 | Announcements | Outreach | Weddings/Marriages | Links |
---
Announcements
We Strive to be a Nut and Fragrance Free Facility
Please help us provide a safer and more comfortable environment
for our congregation members,
staff, renters, and members of the public by refraining from bringing in
nuts and wearing/using scented products.
~~~~~~~~~~~~~~~~~~~~~~~
Choir Practices - Thursday Nights - 7:30pm
Olinda-Ruthven - Choir Director and Organist - Lynn Mailhoit.
Trinity - Choir Director and Organist - Margaret Pare
~~~~~~~~~~~~~~~~~~~~~~~
Haiti Mission Fund - Buckets for your donations are at the back of the two Churches.
The Ruthven Pastoral Charge sponsors The Callebasse Christian School in Haiti.
Your donations help feed the children, give them a uniform and pay the teachers.
The last Sunday of the Month a collection will be taken for the School. Thanks!
---
This week:
The week of December 2-8 we pray for

Myanmar and Thailand
The Children and teachers at Callebasse Christian School
The week of December 9-15 we pray for

Cambodia, Laos, Vietnam
---
Notice:
Tues Dec 11 6pm - Joint UCW Potluck Christmas Dinner at Olinda-Ruthven.
Thurs Dec 13 6:30pm - Olinda-Ruthven Stewards Meeting.
---
Advance Notice:
Sun Dec 16 White Gift Service with the youth at both Churches.
---
Other Events
Sat Dec 8, 10am-1pm Christmas Craft and Bake Sale
at Epworth United Church, Memorial Hall,
56 Division Street South, Kingsville.
Fri, Dec 14th at 6:30 pm - A special event for the whole family. Charles Dickens'
"A Christmas Carol", at Essex United Church.
Presented by the youth of Essex United! Admission by donation.
Come and watch this wonderful musical.
Fri Dec 21, 5pm Blue Christmas at Wheatley United Church.
---
Outreach
Request for help:
Leamington Area Ecumenical Refugee Committee (LAERC)
Inquiries can be directed to Sandie at 519-733-3788 or Wilma at
519-733-3341 or Glenna at 519-324-0243.
Kingsville Food Bank Needs
Kingsville Food Bank Needs – Pudding Cups, Tins of Flaked Chicken and Ham, Canned Green Beans, Canned Fruit, boxes of Individual Hot Chocolate.
Downtown Mission Food Bank Needs
Canned meat and fruit, pasta, rice, soups, chili,
Tea: Instant coffee: Hot chocolate; Condiments - Salad Dressings,
Sugar/Sugar Twin; Assorted spices: oxo cubes
Please watch for expiration dates.
---