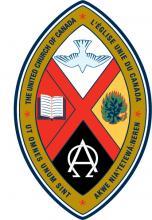 Ruthven Pastoral Charge
United Church of Canada
---
Home | History | 2020 Worship Service Outline | Announcements | The Circuit Rider Newsletter | 2020 Events | Outreach | Administration | Weddings/Marriages | Links |
---
Special Letter - Regarding COVID-19 March 30, 2020 from
Rev. Olav T. Kitchen,
Minister of the Ruthven Pastoral Charge and

The Right Rev. Richard Bott, Moderator,
The United Church of Canada
---
The Circuit Rider Newsletter |
---
Announcements
---
We Strive to be a Nut and Fragrance Free Facility
Please help us provide a safer and more comfortable environment
for our congregation members,
staff, renters, and members of the public by refraining from bringing in
nuts and wearing/using scented products.
---
Cancelled
Choir Practices - Thursday Nights - 7:30pm - Choir Practice
Olinda-Ruthven - Choir Director and Organist - Lynn Mailhoit.
Trinity - Choir Director and Organist - Margaret Pare
---
Prayers for the Week of March 29 - April 5, 2020
In our World:
The Balkans - Albania, Bosnia and Herzegovina,
Croatia, Kosovo, Montenegro, North Macedonia,
Serbia, Slovenia, and Haiti
Our Region:
St. Davidís Pastoral Charge, Wookstock
In our Community:
All Medical personnel including custodians,
all who provide food, milk and medicine,
all who provide essential services, police, fire and
the store employees.
Our Mission: The Children and teachers at Callebasse Christian School, Haiti
and all Children around the World
---
Announcements: If you have any announcements or wish to
place a persons name in the bulletin for prayers,
please call the office (519.326.3138) or email
(office@ruthvenpc.com) to the office by Wed Noon.
This Week and Beyond
---
Weekly
Cancelled
Wedís 1:30-2:30pm SMART - a VON exercise Class at
Olinda-Ruthven. Brenda Jones instructor.
Cancelled
Thurs 7:30pm Choir Practice
at Olinda-Ruthven and Trinity.
Tax Time Free preparing of taxes at Olinda-Ruthven if:
Single $35,000 or less, Double $45,000 or
less no dependents.
Olinda-Ruthven. Brenda Jones instructor.
By appointment only, call 519.326.7016.
---
Other
---
Outreach
Gifts with vision continue year round
through the United Church of Canada.
To order online giftswithvision
The V.O.N. Smart (Senior Maintaining Active Roles Together)
is offering an exercise prevention program . Wednesdays 1:30-2:30pm.
at Olinda-Ruthven. Call the certified senior fitness instructor Brenda J for details 519.326.7016.
This program is provided at no cost. Next class Thursday, January 9, 2020
Haiti Mission Fund - Buckets for your donations are at the back of the two Churches.
The Ruthven Pastoral Charge sponsors The Callebasse Christian School in Haiti.
Your donations help feed the children, give them a uniform and pay the teachers.
The last Sunday of the Month a collection will be taken for the School. Thanks!
Request for help:
Leamington Area Ecumenical Refugee Committee (LAERC)
Inquiries can be directed to Sandie at 519-733-3788 or Wilma at
519-733-3341 or Glenna at 519-324-0243.
Kingsville Food Bank Needs
Canned Potatoes, Snack Bars, Fruit Cups,
Kraft Dinner, Canned Ham and Vegetables,
White or Chocolate Cake Mixes, Coffee.
Pudding Cups, Landry Soap, Fresh Produce, Coffee.
Reusable cloth grocery bags
Downtown Mission Food Bank Needs
Kidney Beans, Canned Stew, Small Jars of Jam, Flakes of Ham,
Acsent brand of canned tomatoes.
Please watch for expiration dates for Food Banks.
---