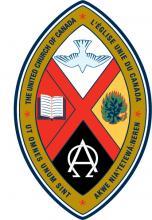 Ruthven Pastoral Charge
United Church of Canada
---
Home | History | Worship Services | Announcements | Hall Rentals | To Donate | Outreach | Weddings/Marriages | Administration |
---
Ruthven Pastoral Charge
Draft Official Board Minutes
Tuesday, September 27, 2022 - 7pm in Person at Trinity
Present: 17 persons in attendance
Co-Chair: Richard Dalton
Paul Jones, Brenda Jones, Linda Hamilton, Bev Haggins, Dick Sharp, Lottie Sharp,
&nbsp Jana Blair, Barbara Whittle, Margaret Pare, Rob Pare,
&nbsp Margaret Lapoint, Mary Maedel, Marie Santos, Bonnie Monminie
&nbsp &nbsp Rev. Olav Kitchen (Minister),
&nbsp &nbsp Brenda Miller (Pastoral Charge Administrator,
&nbsp &nbsp Secretary of Official Board)
Regrets: Tyler Hicks, Barbara Keyes, David Clifford,
&nbsp Doug & Karen Scott, Bill & Carolyn Kelly
Call to Order
Co-Chair, Richard Dalton called the meeting together at 7:00 p. m.
Welcome and Prayer
Richard welcomed everyone with a reading and prayer.
Motion: Moved and Seconded to accept the draft agenda. Carried.
Motion: M/S to accept the Draft Minutes of the last Meeting, Tuesday, May 31, 2022. Cd.
Unfinished Business: None
Correspondence: M & S The Charge received a certificate from the
United Church of Canada for their contribution of $15,904.
There was also a certificate for Trinity´s UCW donation of $1,500
Pastoral Charge Reports / Updates for information:
Minister: Olav informed us that he his getting use to doing two services
again, since it has been since March 2020. He also appreciates the
tech team as part of the worship team.
Olav tries to have spoken videos for those using phones to join zoom
so that they may know what is going on.
For those missing a service we now have a YouTube Channel which
he hopes to add an evening Devotional to and other special services.
For those in the sanctuary unable to read the screen, large print order
of services will be printed. People need to contact the office for a copy.
RPC Official Board Minutes September 27, 2022 Page. 1
---
Olav is kept busy with supporting the Windsor Veteran Memorial
Services Committee and the Royal Canadian Legion as Chaplain of
Zone A 1. Richard Dalton will be taking the Sunday Service of Oct 16th.
Olav has given permission for a wedding to take place at Olinda-
Ruthven with an other clergy to perform the ceremony and record it
in their registry.
Olav also continues to be a Commissioner of the 44th General Council
and sits on the Human Resources Commission of Antler River
Watershed Region. He is the Regional Liaison for the search committees
of Riverside United Church and Leamington United Church.
Worship Committee: No Report
Ministry & Personnel Committee: Barbara Whittle
Barbara reported that there had not been an official meeting, though
members had been contacted by email regarding Olav´s vacation time
and education leaves, etc.
There will be a meeting set prior to the next Official Board for
recommendations for 2023 salaries. Olav and Brenda to fill out questioner.
Reopening Committee: No report
Financial: Pastoral Charge:
Tyler sent his Financial Report
The charge is operating at a near break even.
Payments to the Charge from Olinda-Ruthven $12,000 and
Trinity of $8,000 had been decreased for a total of a $20,000 deficient.
Congregational Treasurers
Olinda-Ruthven: David Clifford (via email)
Olinda-Ruthven might break even this year. Our 2022 budget
projects a $12,000 deficit, but it does not include $12,000 that
the Pastoral Charge returned to us. Otherwise, donations and
expenses are tracking close to plan.
Trinity: Marie Santos
Mission and Service (for Information)
Olinda Ruthven $4,713.62. 52% of $9,000 pledge
Trinity $3,619.00 41% of $8,750 pledge
RPC Official Board Minutes September 27, 2022 Page. 2
---
Regional Reps: Richard Dalton & Lottie Sharp
Haiti Mission Project: – Maggie Lapoint
Maggie reported that she sent $5,830.00 in U.S. to Haiti
$1,200. for food $100. @ month
$600. A raise of $5 @ month for Teachers 2013 $50. @ month
$1,080. Sponsorship
$200. repairs to fence
$2,750 11 Grads tuition
Exchange to US funds $2,126.14
Service Charge 10.00
Bank Balance $1,206.20
GessTwood Camp: Lottie told us that GessTwood Camp is very nice for weddings and meetings
Ad hoc Essex County United Church Group (Glenwood United Church)
David Clifford & Lottie Sharp
Lottie used the outline that David sent her the meeting from Glenwood.
Blue Communities: Copy of the Report is in the Office
Their next meeting will be Tuesday, November 15th at Glenwood United.
Motion: M/S that all Reports and Updates be accepted. Cd.
New Business
Website There was discussion on updating the Charge Website.
Olav suggested checking out St. George United Church in
British Columbia website.
Session Election of new Session Member for Olinda-Ruthven.
Motion: That Mary Baruth be appointed as a new (returning) member.
Next Regular Meeting November 22, 2022
Adjournment: Motion: M/S that the meeting be adjourned.
Closing Prayer: Olav closed with prayer at 7:55 p. m.
---
---