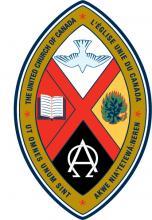 Ruthven Pastoral Charge
United Church of Canada
---
Home | History | Covid 19 & ZOOM Worship | To Donate | Announcements | Outreach | Weddings/Marriages | Administration | Links
---
Olinda-Ruthven United Church
1907 Queen Blvd, Box 370
Ruthven, ON N0P 2G0 (Kingsville)
Church Office: 519.326.3138
office@ruthvenpc.com
www.ruthvenpc.com
Terms and Agreement for use of the Olinda-Ruthven Blair Hall March 2022
Date Of Event: __________________________________
Contact person for booking the Church Hall
Brenda Miller (Office Administrator) Office 519.326.3138
After office hours please feel free to call Home 519.326.4048 Cell 519.324.6751
Please call before and after the event to be let in and when closing 519.324.6751.
Suggested Donation - ONE WEEK PRIOR TO USE OF HALL
Please make Cheque to "Olinda-Ruthven United Church" or cash is acceptable.
Please note that we require proof of homeowners, tenants, or special occasion
liability insurance, with a minimum of $1,000,000 limits of coverage.
You are not covered under our Church Policy.
| | |
| --- | --- |
| Meetings, Showers, Receptions etc approx 100 persons | $150.00 |
| Money making events | $ 200.00 |
During these Covid times please have your guests
Follow all local, provincial and federal COVID-19 protocols
Before leaving home self-assess for fever, cough, shortness of breath, sore throat, loss of taste or smell, generally feeling unwell
Stay home if symptomatic.
Practice respiratory etiquette (cough or sneeze into elbow or a tissue)
With the Hall and Kitchen you may use: dishes, flatware, punch bowls,
coffee pots, salt and pepper shakers, bread baskets, tea towels and dish cloths.
Please leave soiled dish cloths/towels in laundry pouches found under island sink.
Tablecloths and napkins are not included in the use of Hall.
Please do not use the dishwasher, it takes over an hour to run.
Garbage bags are supplied under the island sink, please take garbage with you.
There are 42 tables 30" x 48" (on carts) (60" x 48" side by side)
(When taking down, please put tables together, fronts to fronts and backs to backs
on the 4 carts, stacking them 10 high on 2 and 11 on the other 2 carts)
Use of 170 chairs (stacked 10 high) Use of high chair & booster chairs
The Sound system is also available.
Please do not fasten anything to our walls.
Please leave Hall and Kitchen as you found them - brooms may be found in the
Mechanical Room (near Restrooms) and cupboard closest to entry door of Kitchen.
Change tables for infants are in both women and mens Restrooms.
ALCOHOL AND SMOKING (INCLUDING CANNABIS) ARE PROHIBITED!!!
Donation includes the use of Hall, Kitchen, Gardens and Restrooms.
Please do not have food in the entry way (Foyer carpeted area)
We hope you enjoy your stay at Olinda-Ruthven United Church.
If you have any questions please feel free to call Brenda (numbers above.)
NOTE FROM OUR INSURANCE PROVIDER
"Anyone using the hall for a shower/function should provide you with a letter from their
personal insurer or a Certificate of Insurance confirming they have "Personal Liability"
coverage in force. This would become the primary liability coverage in the event of a loss -
Under a personal liability coverage it states "Bodily injury" or property damage arising out of
"your" personal activities anywhere in the world - Premises Liability "Bodily injury or
"property damage" arising out of "your" ownership, use or occupancy of the "premises".
Tenants' Legal Liability - "Property damage" to "premises", or their contents, which "you"
are using, renting, or have in "your" custody or control, caused by any of the Insured Perils
coverage under your policy. Basically anyone who has home, tenants or condominium coverage,
should have personal liability."
If you do not have personal liability insurance you will need to purchase a "special occasion" liability policy.
I have read, understand, and agree to the terms of use: ________________________________
Name Of Event Organizer (please print) _______________________________
Signature ________________________________ Date Signed ________________________________
Witness: Brenda Miller, Office Administrator: ________________________________
---