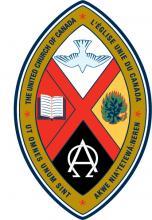 Ruthven Pastoral Charge
United Church of Canada
---
Home | History | Worship Services | Announcements | Hall Rentals | To Donate | Outreach | Weddings/Marriages | Administration |
---
Ruthven Pastoral Charge
Draft Official Board Minutes
Tuesday, November 29, 2022 - 7pm in at Olinda-Ruthven
Present: 16 persons in attendance
Co-Chair: Doug Scott
David Clifford, Karen Scott, Jana Blair, Margaret Lapoint, Marie Santos, Richard Dalton,
Margaret Pare, Rob Pare, Mary Baruth, Bonnie Monminie, Bev Haggins, Dick Sharp, Lottie Sharp
Rev. Olav Kitchen (Minister),
Brenda Miller (Pastoral Charge Administrator,
Secretary of Official Board)
Regrets: Tyler Hicks, Barbara Keyes, Bill & Carolyn Kelly
Call to Order
Co-Chair, Doug Scott called the meeting together at 7:00 p. m.
Welcome and Prayer Doug welcomed everyone with a reading and prayer on hope.
Motion: Moved and Seconded to accept the draft agenda. Carried.
Motion: M/S to accept the Draft Minutes of the last Meeting, Tuesday, September 27, 2022. Cd.
Unfinished Business: None
Correspondence: None
Pastoral Charge Reports / Updates for information:
Minister: No Report
Worship Committee: No Report
Ministry & Personnel Committee Rob Pare
The minimal salary, set out by the National Church, for the minister.
The Administrator salary up $250.00 a year.
RPC Official Board Minutes November 29, 2022 Page 1
---
Reopening Committee: No report
Session: No report
Financial: Pastoral Charge Tyler sent in his Financial Report and
Bev Haggins reported on the statement.
Bev reported that the two churches were given back $20,000
at the 60/40 % split of overage in the charge account.
The new budget includes Trinity´s internet service,
about $114 a Month.
Beginning bank balance was $30,134 and in the bank
at this time $17,906.
The two Churches are still owed their portion of the Ontario Business
cost grant of $997. There is also $10,000. In a GIC.
The proposed budget is very close to last years´ budget at $99,228.
The budget presented was 50/50 and should have been a 60/40 split.
After the correction Olinda-Ruthven $59,537 and Trinity $39,691.
Motion: M/S to accept the 2023 Draft Budget with the correction. Cd.
Mission and Service (for Information) as of end of October
Olinda Ruthven $5,922.00 of $9,000 pledge
Trinity $5,945.80 68% of $8,750 pledge
Regional Reps: Richard Dalton & Lottie Sharp
There was a regional meeting in October but not much to report.
Marie – If a church is already signed up with the United Church Hub,
the insurance will automatically be transferred to the UCC.
Haiti Maggie Lapoint
Maggie reported on the fence that is being built for the School,
she sent Nixon $3,525. Of her personal money. The 900.00 that has
been collect, just about covered the exchange.
Maggie transferred $3,875. Maggie needs $3,575 to be compensated
for the money she sent from her pocket.
Bank balance is $2,358.97. The school now have over 100 children.
Maggie was able to send money for children going from 6-7, 7-8,
But not able to send for the children to go on to high school.
RPC Official Board Minutes November 29, 2022 Page 2
---
GessTwood Camp: No report
Mary Maedel said the Camp is looking good.
Painted buildings and landscaped.
Ad hoc Essex County United Church Group (Glenwood United Church)
David Clifford & Lottie Sharp
David reported, there is going to be a picnic planned for Sunday, June 4
at GessTwood. A number of churches are planning actives.
It is hoped that local United Churches would cancel their services.
A joint choir is planned, BBQ as well as a tour of the facilities.
Holy week – possibly some churches could have joint worship.
Our website might qualify for a grant, from funds of the past
Essex County Presbytery.
The 2023 assessment is available on the Hub.
Riverside is looking for a new minister. Epworth has a new minister.
Leamington is also getting a new minister.
Kim Gilliland from Cottam United Church is retiring the end of May
Maggie mentioned that Cottam is building a duplex home for refugees
from the Ukraine.
Motion: M/S that all Reports and Updates be accepted. Cd.
New Business Annual Reports: that the annual reports be in to the office by January 15.
February 5 annual meeting at Olinda-Ruthven and February 12 for Trinity
Session Appointment of a new Session Member for Olinda-Ruthven to fill a vacancy.
Motion: That Lottie Sharp be appointed as a member for one year.
Website There was discussion on updating the Charge Website.
What do we want for our new website?
Bev mentioned Cottam had a slick neat and clean one.
Easy to use for ordering a meal. Richard Myae from
The fluent did Cottam´s website.
Bev looked into financing, and who might have done it.
Dinners and pies may be ordered from the site.
Bonnie said that Bruce Durwood did the Military Museum
And the cost was $4,000.
RPC Official Board Minutes November 29, 2022 Page 3
---
Rob said he may have someone interested that put the
Kingsville First Baptist Church site together.
Someone from Glenwood did theirs, but not interested in others.
He had names of software packages that might be used.
Brenda was thanked for the website that the Charge currently has.
It was suggested that Rev. Catherine Collins-Barker son be contacted.
There is to much information in the current website.
To have the capability of receiving funds though the website for
dinners, etc. though sometimes using credit cards there is a charge.
Next Regular Meeting TBA
Adjournment Motion: M/S that the meeting be adjourned.
Closing Prayer: Olav closed with prayer at 8:15 p. m.
---
---