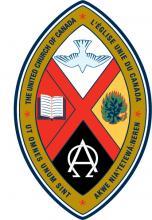 Ruthven Pastoral Charge
United Church of Canada
---
Home | History | Covid 19 & ZOOM Worship | Announcements | Hall Rentals | To Donate | Outreach | Weddings/Marriages | Administration |
---
Ruthven Pastoral Charge
Draft Official Board Minutes
Tuesday, May 31, 2022 - 7pm via Zoom
Present: 12 devices, 16 persons attended via Zoom
Co-Chairs: Doug Scott and Richard Dalton
Paul Jones, Brenda Jones, Bill Kelly, Carolyn Kelly, Linda Hamilton,
Bev Haggins, Dick Sharp, Lottie Sharp, Jana Blair, David Clifford,
Rob Pare, Karen Scott,
Rev. Olav Kitchen (Minister),
Brenda Miller (Pastoral Charge Administrator,
Secretary of Official Board)
Regrets: Tyler Hicks, Barbara Whittle, Barbara Keyes
Call to Order
Co-Chair, Richard Dalton called the meeting together at 7:00 p. m.
Welcome and Prayer
Richard welcomed everyone with a reading "Shaped in God·s Hands".
Motion: Moved and Seconded to accept the draft agenda. Carried.
Motion: M/S to accept the Draft Minutes of the last Meeting, Tuesday, November 23, 2021
Motion: M/S to accept the Draft notes from the Special Meeting of March 15, 2022 as sent out. Cd.
Correspondence - No Report
Pastoral Charge Reports / Updates for information:
Minister ¬ No report.
Worship Committee ¬ Karen Scott reported that the committee are thankful
that we have both in person and zoom, where people may participate.
The Breakout Rooms are very important, providing Christian
Fellowship for those unable to attend in person.
RPC Official Board Minutes ¬ May 29, 2022 Page. 1
---
Worship Outline for Summer
Sunday worship will continue to be a 10 a. m. alternating between the
two churches. Summer Services for July will be at Trinity and August
and including Sept 4th, Labour Day Weekend will be at Olinda-Ruthven.
Starting September 11, we look forward to being back to two services
each week. 9:30 a. m. at Olinda-Ruthven and 11 a. m. at Trinity.
Summer Services:
At Trinity ¬ July 3, 10, 17, 24, 31.
At Olinda-Ruthven ¬ Aug. 7, 14, 21, 28, Sept. 4
Minister away ¬ vacation and General Council

| | |
| --- | --- |
| Sunday June 19 | Father´s Day ¬ Youth Service at Olinda-Ruthven |
| Sunday July 3 | The Bridge |
| Sunday July 10 | Richard Dalton |
| Sunday July 24 | Linda Lynch ¬ Kingsville Food Bank |
| Sunday August 7 | UCW Service. |
Ministry & Personnel Committee ¬ no report
Financial: Pastoral Charge ¬ No Report
Congregational Treasurers Olinda-Ruthven ¬ David Clifford
We are doing okay, since the Central tresury adjusted the contributions.
Trinity ¬ No Report
Mission and Service (for Information)
Olinda Ruthven $2,594.62 as of April 30. Pledge $9,000 pledge
Donations are up from last year.
Trinity $1,967.00 Pledge $8,750 pledge
Reopening Task Groups: Contiue wearing masks and registering upon
entering the building. Hymn books returned to pews.
Other Reports/Updates ¬ Lottie GessTwood Camp.
Lottie reported that with camp donations and grants they are doing okay.
The 2020 the camp was closed and last year they had only day camps.
There are about 100 children registered so far this year and 30 staff.
Renovations and have been done and the cabins are all heated now.
If we wanted to do an outdoor service or picnic Karen Seguin is the
contact person. They are looking into having a tent for poor weather
conditions. The rope course is closed for this summer.
Acceptance of Reports and Updates:
Motion: M/S that all Reports and Updates be accepted. Cd.
RPC Official Board Minutes ¬ May 29, 2022 Page. 2
---
New Business ¬ David Clifford shared that he was in contact with
Glenwood United Church, regarding their Sunday morning technology.
He is looking to connect with them shortly.
Next Regular Meeting ¬ TBA
Adjournment ¬ Motion: M/S that the meeting be adjourned.
The meeting ended at 7:25pm with a prayer from Olav.
Secretary ¬ Brenda Miller
RPC Official Board Minutes ¬ May 29, 2022 Page. 3
---
---