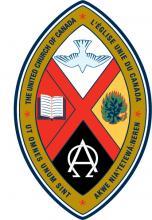 Ruthven Pastoral Charge
United Church of Canada
---
Home | History | Covid 19 & ZOOM Worship | Announcements | Hall Rentals | To Donate | Outreach | Weddings/Marriages | Administration |
---
Ruthven Pastoral Charge
Minutes of the Special Meeting of the Official Board
Tuesday, March 15, 2022 – 7:30pm via Zoom
Present: 18 devices, 20 persons attended via Zoom
Rob Pare, Marg Pare, Bev Haggins,
Dick Sharp, Lottie Sharp,
Marie Santos, Jana Blair, Rob Pare,
Barb Whittle, Karen Scott, Emily Imeson.
Mary Maedel, Linda Lauzon, Paul Jones,
Bill Kelly, Carolyn Kelly, John Krey.
Brenda Jones Correspondence
Rev. Olav Kitchen (Minister),
Brenda Miller (Pastoral Charge Administrator, Secretary of Official Board)
Regrets: Tyler Hicks and David Clifford
The minister, Olav Kitchen called the special meeting of the Official Board
to deal with the change in Provincial Regulations. He welcomed everyone at 7:30pm.
Discussion followed:
After March 21st:

It was recommend that we remain wearing masks in church.
Masks will still be available for people.
Hymn books can return to pews and ropes removed.
No signing in for contact tracing to the Board of Health, though
people will still need to sign in at both Churches for our own tracing.
Front doors will be opened at Olinda-Ruthven
For information:
Approved by the Worship Committee:
The Pastoral Charge will continue to have a single service on Sundays at 10:00 a.m.
except for Palm Sunday and Easter. After Easter it will revert to one service on a
Sunday as the worship committee assesses the 2 services on Palm Sunday and Easter.
All services will be zoomed.
From Olinda-Ruthven's Special Meeting.
Please note that we require proof of homeowners, tenants,
or special occasion liability insurance, with a minimum of $1,000,000 limits of coverage.
All participants in any event, over 5 years of age, must be fully vaccinated,
for Covid 19, to enter the Church building.
The meeting ended at 7:56pm with a prayer from Olav.
Secretary – Brenda Miller
---