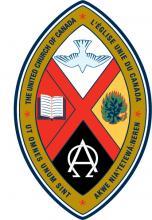 Ruthven Pastoral Charge
United Church of Canada
---
Home | History | Covid 19 & ZOOM Worship | The Circuit Rider Newsletter | To Donate | Announcements | Outreach | Weddings/Marriages | Administration | Links
---
November 23, 2021
Dear Ruthven Pastoral Charge Family:
It is exciting to have in-person Worship, and our goal on the pastoral charge has been to maintain the safest possible environment during the pandemic. Together we have learned that having safe practices and protocols in place provides a welcoming environment for all who enter our doors. And from a faith perspective, anything we can do to keep one another safe is an act of love. As we have considered this, the Official Board has decided beginning this Sunday November 28th, we are joining other congregations and faith communities in requiring that all people leading in worship be fully vaccinated:
Here is the motion:
That all worship leaders, in the sanctuary are required to be fully vaccinated or medically exempted. This includes, but is not limited to, all clergy, Licensed Lay Worship Leaders, preachers, organists/choir directors, choir members, scripture readers, and greeters.
We will also continue to require everyone age 2 or older to wear a mask and maintain social distancing. We believe this is the right thing to do, and it reflects the current guidance of the Windsor and Essex Health Unit. As we take this step, it not only helps limit our exposure risk to the virus and its variants, it also demonstrates our commitment to one another as a community in protecting the most vulnerable among us. We will not overcome this pandemic unless we do what is best for all by wearing masks, practising social distancing, and getting vaccinated. We are so thankful for the ways everyone has cooperated to make the pastoral charge a safe environment¬from wearing masks and social distancing to fist bumps and prayerful nods. Together we are making our pastoral charge a safe and welcoming place for all!
We continue to hold you in our prayers as we lean on one another to make it through this pandemic.
In Christ,
Rev. Olav Kitchen, Minister
Richard Dalton, Doug Scott,
Co-Chairs of the Official Board.
---