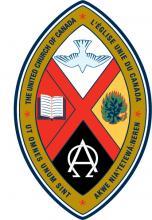 Ruthven Pastoral Charge
United Church of Canada
---
Home | History | Covid 19 & ZOOM Worship | Announcements | To Donate | Outreach | Weddings/Marriages | Administration | Links
---
---
Everyone is welcome to join us Sunday mornings
in our two sanctuaries either in person or via zoom.
New Policy After consideration, the Official Board has decided beginning November 28th, 2021, that we will be joining other congregations and faith communities in requiring that all people leading in worship be fully vaccinated: Here was the motion:

That all worship leaders, in the sanctuary are required to be fully vaccinated or medically exempted. This includes, but is not limited to, all clergy, Licensed Lay Worship Leaders, preachers, organists/choir directors, choir members, scripture readers, and greeters.
We will also continue to require everyone age 2 or older to wear a mask and maintain social distancing. We believe this is the right thing to do, and it reflects the current guidance of the Windsor and Essex Health Unit.
---
Sunday Worship (10 am) and all meetings via Zoom:
Join Zoom by logging into https://us02web.zoom.us/j/6953623178
Or Live via Telephone (this is long distance and not a free call)
You can simply call one of the following numbers using your phone:
+1 647 558 0588 +1 778 907 2071 +1 204 272 7920
+1 587 328 1099 +1 647 374 4685 +1 438 809 7799
and when it asks for the meeting ID dial 695 362 3178 then #
In-person: It is important to register for in-person worship.
Since seating is limited, we need to know numbers and for contact tracing.
If you would like to attend in-person, please register with Carolyn Kelly
519.733.6619.
A reminder: Face Coverings–unless you are exempted by Government guidance, face coverings are mandatory.
You will need to answer questions about your health and hand sanitize before entering the Sanctuary.
The Organ prelude begins around 9:45 a.m. with the Services beginning at 10:00 a.m.
Following the service, if you wish to remain there will be Breakout rooms available for Olinda-Ruthven and Trinity.
Everyone is WELCOME!
---
---
Worship Services – If you miss a service and would like to view it,
please contact Rev. Olav Kitchen, call/text 519.566.76.726, email okitchen@mnsi.net home 519.974.9057 and he will send the link.
The link is time sensitive.
---
2021 Worship Service Outline
Scripture Readings are from The Message, Hymns from Voices United
Worship Service for Epiphany to Transiguration, 2021
Worship Service for Lent, Easter and Holy Humour, 2021
Lectionary, April 18 to June 27th 2021
Summer Serices July 4th to September 5th 2021
Lectionary, September 12th to November 21st 2021
Lectionary, Advent 2021 - Epiphany 2022
---