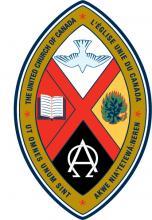 Ruthven Pastoral Charge
United Church of Canada
---
Home | History | Covid 19 & ZOOM Worship | To Donate | Announcements | Outreach | Weddings/Marriages | Administration | Links
---
I hope and pray you are staying safe and healthy. Better days are ahead!
I´ve had several people ask how to use Interac E-transfer to make a donation.
Interac E-transfer is a quick, easy and secure way to pay bills or transfer money. And unlike many payment services, it´s absolutely free of charge. For those of you who are interested, we´ve provided some general instructions below. The process for your bank might be slightly different, so please contact your bank branch or customer service center if you need assistance.
Create Your On-Line Bank Profile
(This is a one-time requirement. Once your profile has been created you don´t need to repeat these steps.)
If you are using your home computer, go to your bank´s website. If you are using your smart phone, download your bank´s mobile app.
Look for an option such as "sign up" or "register".
Follow the prompts to establish your profile. You will need your bank account number and a piece of identification that is associated with your account (e.g. Social Insurance Number, Drivers License Number). This process will also ask you to establish a user name and password. Your contact information may also be required (e.g. address, phone number).
Send an Interac E-Transfer
Log into your on-line bank profile and select the "interac e-transfer" option (it might also be named "pay bills" or"transfer funds").
Select "send money".
Select the "bank account" that you want the funds to be withdrawn from (e.g. chequing, savings).
Select the "contact" that you want the funds to be sent to, which in this case is Olinda-Ruthven United. If it´s the first time you are sending money to the church, you will need to add the church to your contacts. This is done by selecting "add new contact" and following the prompts e.g. enter the church name, email address office@ruthvenpc.com
Enter the amount of money you wish to send.
Enter a security question that the church office will know the answer to (e.g. the name of the village the church office is located in)
Enter the answer to the security question (e.g. Ruthven).
In the "comments" section indicate which church and fund you wish to donate to (e.g. Olinda Ruthven Stewards Fund).
Select "send money".
You and the church office will both receive notification emails. When the church office opens its email and correctly answers the security question, the funds are transferred.
Here are the websites and customer service phone numbers for the 5 major banks:
| | | |
| --- | --- | --- |
| Bank | Website | Customer Service |
| Bank of Montreal | www.bmo.com | 1.844.837.9228 |
| CIBC | www.cibc.com | 1.800.465.4653 |
| Royal Bank | www.rbcroyalbank.com | 1.800.769.2511 |
| Scotiabank | www.scotiabank.com | 1.800.472.6842 |
| TD Canada Trust | www.td.com | 1.866.222.3456 |
We hope you find this to be helpful.
May God bless you and your family with good health.
We look forward to seeing you again soon!
Sincerely,
David Clifford
Treasurer
Olinda Ruthven United Church