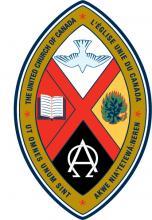 Ruthven Pastoral Charge
United Church of Canada
---
Home | History | Covid 19 & ZOOM Worship | Announcements | Hall Rentals | To Donate | Outreach | Weddings/Marriages | Administration |
---
Olinda-Ruthven Annual Congregational Meeting for 2021 Ruthven Pastoral Charge
Sunday, Jan 30, 2022 @ 11am
After service, in person & by Zoom

Attendance:
Rev Olav Kitchen, Doug & Karen Scott, Ida Smith, Lynn Mailhoit, Linda Lauzon, David Clifford, Rob Pettapiece, Richard & Phyllis Hicks, Julia Kos, Brenda Jones, Tony & Karen Cianfarani, Dick & Lottie Sharp, Linda Patkau, Brenda Miller, Jim & Shirley Jensen, Jana Blair, Margaret & Harold Lapoint, and Linda Hamilton (24). Guest: Wayne Hyland working the camera in the sanctuary.
Rev Olav Kitchen opened the meeting with a prayer, remembering those in our church family who have passed, and honouring those who were married and baptized in 2021.
Motion: That Doug Scott be appointed Chair for the meeting and Linda Hamilton as Secretary. Seconded. Carried.
Reminder that Adherents have voting privileges.
Adoption of the Agenda for the meeting.
Motion: That the minutes of the Feb 21, 2021 annual meeting be accepted as printed. Seconded. Carried.
OFFICIAL BOARD REPORTS
Minister´s Report
Ministry of the Pastoral Charge ¬ update to page 7 Mary Ann Sophie Boose was a member of Trinity church, not Olinda-Ruthven.
Worship Committee Report
Ministry & Personnel Committee Report
Reopening Task Group Report
GessTwood Camp Fund
Benevolent Fund
Mission & Service Fund
Haiti Mission Project Report & Financials
Ruthven Pastoral Charge Financial Report
Motion: That all Official Board Reports from the 2021 Annual Report be accepted as printed & amended. Seconded. Carried.
OLINDA-RUTHVEN CONGREGATIONAL REPORTS
Session Report
Memorial Fund & Estate Bequests Financial Statements
Scripture Reading Report
Sunday School Financial Statement
UCW Report & Financial Statement
Choir Report
Stewards Report & Financial Statements
Motion: To accept all Congregational Reports as printed. Seconded. Carried.
David Clifford offered his Financial Presentation and the 2022 Budget.
Our Mission & Service givings for 2021 were $8,242.59, almost reaching our goal of $9,000.
Motion: To accept the 2022 Budget as presented. Seconded. Carried.
Motion: To set the 2022 Mission & Service goal at $9,000. Seconded. Carried.
ELECTIONS
Session: Carolyn Kelly and Reenie Nash renew until 2026.
The Session will look for another member to replace Sandie Hutchinson.
Stewards: Linda Hamilton and Mary Margaret Russelo renew until 2026.
Richard Hicks is stepping down. Paul Jones has expressed interest.
The Stewards will contact him about joining the Committee.
Trustees: no change
Ministry & Personnel Committee: Trish Deboer has come off.
David Clifford agreed to join, term ending 2025.
Motion: To accept all changes made to elected personnel. Seconded. Carried.
NEW BUSINESS
The phone line in the kitchen hall & downstairs is costing us about $50 per month. Is this expense still required? We have not been using the facilities or renting them out, and most people have cell phones now so the landline is not often used.
Motion: To cancel the phone line to the kitchen hall. Seconded. Carried.
Rev Olav closed the meeting with a prayer.
---