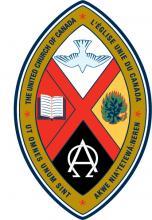 Ruthven Pastoral Charge
United Church of Canada
---
Home | History | 2021 Worship Service Outline | To Donate | Announcements | The Circuit Rider Newsletter | Outreach | Weddings/Marriages | Administration | Links
---
Ruthven Pastoral Charge
Draft Official Board Minutes
Tuesday, November 24, 2020 , 7pm via Zoom
Present: 24 people attended via Zoom:
Co-Chairs: Douglas Scott and Richard Dalton
Karen Scott, Carolyn Kelly, Margaret Pare, Beverly Haggins,
Marie Santos, David Clifford, Robert Pare, Emily Rumbles,
Bonnie Monminie, Dick Sharp, Lottie Sharp, Jim Jensen,
Sandie Hutchinson, Robert Pare, Jana Blair, Tyler Hicks,
Barbara Whittle, Deanna Reid, Rob Pettapiece,
Rev. Olav Kitchen (Minister), Brenda Miller (Secretary)
Absent:
Richard Hicks, Phyllis Hicks, Bill Kelly, Reenie Nash, Cliff Balkwill,
Stan Johnson, Bernard Nelson, Mary Margaret Russelo, Richard Hicks,
John Krey, Trevor Hedge, Mary Maedel, Marg Fittler Marilyn Hedge,
Ethan Rumbles, Maggie Lapoint
Call to Order: Doug called the meeting together at 7:02pm
Welcome and Prayer
The Co-Chair, Doug opened the meeting with prayer.
Motion: Moved and Seconded The draft agenda be approved. Carried.
Motion: M/S that Draft Minutes of the last Meeting, September 22nd, 2020
be approved as sent out. Cd.
Photo Directory
– David Clifford thanked everyone. It was a good turn out for
the pictures and they received it on November 2. Waiting to
hear back from them.
Correspondence – Received a letter and certificate of Appreciation
from the Canada Revenue Agency for letting Brenda Jones
do income tax at the church.
RPC Official Board Minutes – November 24, 2020 Page. 1
---
Pastoral Charge Reports/Updates:
Minister's Report –
We are still in Covid times and hope we don't go into a lock down. Olav reported that one of our members Larry Hostine was number 75 of the Covid 19 pandemic deaths in Windsor/Essex. Our Charge has been affected. The Circuit Rider is a contact for people, reaching out and hopefully bringing a message of comfort each week.
Olav continues to minister to the community, especially Veterans. We continue to have 'online' worship as well as 'in person'. The Church is not a building; it is the family of God's people. Kicking and screaming Olav is still learning new technology. Zoom has been and is a great benefit with worship, meetings and Visiting with people online.
Ministry & Personnel Com: Barb Whittle

The committee meet on November the 10 via zoom and at Olinda-Ruthven. Olav will be taking vacation from December 26 to January 5. He will be attending an online course offered by the Calvin Institute of Worship for his study leave.
It is the recommendation of the Ministry & Personnel Committee that the Ministers salary for the year 2021 be raised 2.2% from $58,887 in 2020 to $60,183 as outlined in the United Church of Canada Minimum Salaries & Remunerations for Ministry Personnel, 2021. Also the Minister will receive $1,474 for Continuing Education and Learning Resources and a Travel Allowance of $0.41per kilometre.
It is the recommendation of the Ministry & Personnel Committee that the Administrator Salary for 2021 be raised from $12,200 in 2020 to $12,400 in 2021 with $400.00 for education purposes.
Pastoral Charge Accountant - Tyler Hicks
Tyler presented the Statement and for 2020 and 2021 Budget.
He reminded everyone that the payment for the November
and December had been waved.
The proposed budget has an 1.8 % increase.
Tyler gave us the bank balance of $25,203.
Plus GIC of $10,000.
Motion: M/S That the Budget for 2021 be approved. Cd.
RPC Official Board Minutes – November 24, 2020 Page. 2
---
Congregational Treasurers (for information)

Olinda Ruthven – David Clifford
Revenue is down from projects, Donations are up. M&S is down.
A letter will be sent out to the congregation December 1.

Trinity – Marie Santos
Revenue is down as well expenses.
She feels they should be fine going into the New Year.

Mission and Service (for Information)

Olinda Ruthven – Congregation: $6,419.50; UCW $2,500.00;
Interest $3.31 = $8,922.00 74.35% of 2020
Pledge of $12,000 (Oct 31)


Trinity – Congregation: $3,606.25; UCW $1,500.00 = $5,106.25
58% of 2020 Pledge of $8,750.00 (Nov 19)

Reopening Task Groups Update - Richard Dalton/Bill Kelly
Zoom is working well with Services continuing every other Sunday at the two Churches. This will continue till December 24. Services will then be only on zoom till a time for reopening is decided. Carolyn is willing to stay on as the contact person for registration to worship in person or any other in house activities.
Worship Committee – Karen Scott
Comfort and Joy from Trinity on December 6 at 2pm.
There will be several of our people doing music.
People can select a hymn in thanksgiving for a joyous event or in
memory of a loved one.

Money collected will go to each Congregations Mission and Service Fund. There will be more information to come in the Circuit Rider. The White Gift Service December 6 will be in the morning at Olinda- Ruthven, with canned goods going to the Kingsville Food Bank and Toys, etc. going to the Kingsville Goodfellows.

Goods can be dropped off at each Church or the office. Christmas Eve will be at 7pm at Olinda-Ruthven registration to attend in person required. Christmas morning Olav will have a simple Zoom Service from his home.

No Service December 27 or January 3, while Olav is on vacation. Starting January 10 all Services will be on Zoom involving people from both congregations. Ash Wednesday will be a Zoom Service. Return to regular in person Services TBA.
RPC Official Board Minutes – November 24, 2020 Page. 3
---
Regional Report: Richard Dalton, Marie Santos, David Clifford, Lottie Sharp
Richard mentioned the retirement of President Joyce Payne. The new President of Regional Conference is Rev. Jane van Patter. The Region is now an Affirming Regional Council. A Remit was approved changing Order of Ministry, it is now changed from Men and Women to all persons of all gender identities. Marie reported on Mission and Service, there is a drop in Mission and Service grants of 17% for 2021. Bev asked if we can use monies that have been restricted. Marie said it was opened up for salaries and insurance increases. It has been available till December 31. It may continue to be opened for 2021.
Motion: M/S to accept all reports. Cd.
New Business –
Decision on holding Annual Meetings.
We don't need to have Annual Meetings. We can have reports.
Annual Reports to be in by January 25, 2021.
Motion: that Brenda Jones be approved to do taxes for people at Olinda-Ruthven depending on regulations with Covid. Cd.
Next Regular Meeting - TBA
Adjournment – Motion to Adjourn. Cd.
Closing Prayer: Olav offered a closing prayer from Voices United p. 915

Eternal God,
You call us to ventures
of which we cannot see the ending,
by paths as yet untrodden,
through perils unknown.
Give us faith to go out with courage,
not knowing where we go,
but only that your hand is leading us,
and your love supporting us;
through Jesus Christ our Lord. Amen.
RPC Official Board Minutes – November 24, 2020 Page. 4
---