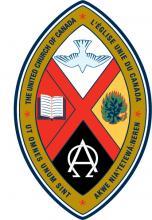 Ruthven Pastoral Charge
United Church of Canada
---
Home | History | Worship Service Outline - 2019 | Announcements | Outreach | Administration | Weddings/Marriages | Links |
---
Ruthven Pastoral Charge Official Board Minutes
Wednesday, November 21, 2018
---
The regular meeting of the Ruthven Pastoral Charge Official Board
began at 7pm at Trinity United Church.
Attendance: Those attending were: Richard Dalton (Co-Chair)
Brenda Jones, Bonnie Monminie, Margaret Pare, Barbara Whittle,
Marie Santos, Lee Miller, Lottie Sharp, Maggie Lapoint,
Karen Scott, Barbara Keyes, Carolyn Kelly, Bill Kelly, John Pare,
Robert Pare, Marilyn Hedge, Tyler Hicks, Margaret Fittler
Rev. Olav Kitchen Minister
Brenda Miller Secretary 20 in attendance.
Regrets: None
Welcome and Devotions: Began by informing us the new name of Region #7 as of
January 1, 2019 will be Antler River Watershed Regional Council as
the Thames River is the major water way in the area and it is the
Indigenous reconnection of the Thames River. Lottie helped to explain.
Richard then proceeded by telling us the true story from the Gathering of
Silent Night written by Lydia Pederson, Toronto, ON.
There originally, were 6 verses to the song which he read.
Motion Moved and Seconded that the Draft Agenda be approved after
adding under new business congregational meeting dates to be set. Cd.
Motion M/S to accept the minutes from the last regular meeting,
Wednesday, Tuesday, June 13, 2018. Cd.
Unfinished Business None
Correspondence None
Pastoral Charge Reports:
Minister

Things are going well. He appreciates that Presbytery will cease on
December 31st, 2018 and will not miss the meetings. As of December 15,
he will no longer be the supervisor of Westminster United Church as they
will be having an appointed minister. On January 1st he will cease being
the supervisor of Leamington United Church and become the supervisor of
Central United Church.
Joint Session No report
---
2018 - Official Board Minutes RPC Page 1
_____________________________________________________________________________________________
Pastoral Treasurer
Tyler gave the financial statement and budget.
Mentioned the new equipment for the office of about $1,000.00
Nothing much changed from last year.
Our proposed 2019 assessment was reassessed with Brenda Jones,
Bev Haggins and Lee Miller working on the Statistics. The
information is now computerized and will be easier to do next year.
Our assessment is now $6,917.
Brenda Jones told us that we have surplus money and looking at feedback.
Tyler told us that it is a zero based budget. We will probably have
$20,000. at the end of the year.
Motion: Moved that we leave the amount each church pays the central
treasurer the same as 2018.
Richard asked if delegates would be compensated when going to
Regional in May. The Charge is allowed up to 4, we have 3 at this time.
About $100 registration which covers food. Also monies for mileage and accommodation.
Tyler said that this would change the budget, making a $2,500.00 deficit.
Motion M/S that we approve the budget as amended by adjusting it by
$1,000.00 to cover delegates expenses to go to Regional in May.
More money may be added if necessary. Cd.
Motion: M/S that we leave the amount each church pays the central treasurer
the same as 2018. Cd.
Mission and Service (for Information)
Olinda Ruthven $11,073.75 92.28% of $12,000.00
Trinity $5,644.55 66.41% of $8,500.00
Ministry and Personnel Barb Whittle
Olav will be on holidays commencing December 26 for 7 days.
The Committee made recommendations with regards to the salaries of the
Minister and the Pastoral Charge Administrator.
Policy recommendation regarding Pulpit Supply
That the cost of pulpit supply covering the Ruthven Pastoral Charge,
should the minister's services be requested elsewhere,
is to be determined on a case to case basis by the Ministry & Personnel Committee.
Motion: M/S that the Ministry and Personnel Report be accepted as presented. Cd.
---
2018 - Official Board Minutes RPC Page 2
_____________________________________________________________________________________________
Final Presbytery/Conference Reports Lottie/Richard/Olav

Region 7, 8 & 9 will be sharing an office to keep expenses down.
Executive Secretary will cover the 3 regions, 1/3rd , 1/3rd , 1/3rd .
We may need to wait a little longer for inquires etc.
Most meetings will be on line.
There will be a ministry to head up each department, no need to go through the General Secretary.
We should get questions answered within a few days.
We should receive more information the first of December.
The new office is in Hamilton on number 6, old Hamilton Conference office.
Olav is looking forward less jobs and meetings.
The Executive had a very nice closing with communion November 20.
Close out luncheon Tuesday, December 4, 2018 at Ciociaro Club for past Ministers
and Presbytery members. Most committees are extended a couple of months
to make sure all reports and bookkeeping done.
Windsor Essex Development Cooperation Presbytery have $500,000 in funds
and wish for it to stay here in Essex County. Each Congregation is represented
in the Cooperation and maybe contacted. Money will be dispersed as needed.
They are finishing the rules and regulations.
There will be money for ministries, and outreach projects.
Information will be passed along to the Official Board.
Haiti Committee Maggie L Nixon thanked us for our help.
There are 22 Grads, money was sent in September for tuition.
Bucket Sunday's have been very important but need some sort of Fundraiser.
Bank account $1,774.99. We need to keep $2,000.00
in account to get interest. We usually get about .79 interest.
GessTwood Camp Doug & Marg P They haven't heard of anything.
Still have money in the account.
Bethlehem Walk at GessTwood, Friday, November 30 and December 1.
They are requesting actors for speaking parts to walk around and cookies
from the for Refreshments.
---
2018 - Official Board Minutes RPC Page 3
_____________________________________________________________________________________________
Congregational Reports
Olinda Ruthven
Sunday December 2 at 2pm An Afternoon of Christmas Carols with the
Sun Parlour Community Christmas Chorus.
Dinner for Hospice volunteers for about 100 people on Wednesday,
December 5. Trinity helping with dessert.
Trinity Congregational Reports
Joint UCW Christmas Party on December 11, 6pm at Olinda-Ruthven.
Motion: M/S to accept all reports. Cd.
New Business
Motion: M/S to have Richard Dalton and Lottie Sharp be our
representatives for Antler River Watershed Regional Council. Cd.
Congregational Meetings
Trinity February 3, 2019
Olinda-Ruthven February 10, 2019
Annual Reports in by Sunday, January 13, 2019.
Next Regular Meeting: Tuesday, March 26, 2019, 7pm at
Olinda-Ruthven with Doug Scott chairing.
Motion: M/S that we adjourn. Cd.
Closing Prayer Olav adjourned the meeting at 7:59pm with prayer.
Refreshments were available following the meeting.
Chair: ____________________
Secretary: ___________________
Next meeting has been changed to Tuesday, April 23, 2019
---
2018 - Official Board Minutes RPC Page 4
---
Administration