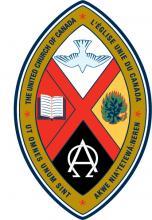 Ruthven Pastoral Charge
United Church of Canada
---
Home | History | 2020 Worship Service Outline | Announcements | Outreach | Administration | Weddings/Marriages | Links |
---
Ruthven Pastoral Charge Official Board Minutes
Wednesday, September 24, 2019
---
The regular meeting of the Ruthven Pastoral Charge Official Board
began at 7:05pm at Trinity United Church.
Richard Dalton called the meeting to order
Attendance: Those attending were: Doug Scott and Richard Dalton (Co-Chairs)
Bev Haggins, John Pare, Marg Pare, Mary Maedel, Rob Reid, Jana Blair,
Karen Scott, Bill Kelly, Carolyn Kelly, Maggie Lapoint, Dick Sharp,
Lottie Sharp, Barbara Whittle, David Clifford, Brenda L. Jones,
Marie Santos, Marilyn Hedge
Rev. Olav Kitchen - Minister, Brenda Miller, Secretary 20 present.
Regrets: Tyler Hicks, Sandie Hutchinson
Welcome and Devotions:
Richard opened the meeting welcoming everyone and reading from
the Prayers for all Seasons and the Gathering,
World in Conflict, Pentecost 2
Motion: Moved and Seconded that the Draft Agenda be approved with additions. Cd.
Motion: M/S to accept the draft minutes from the last regular meeting,
Tuesday, April 23, 2019. Cd.
Unfinished Business
Pastoral Charge Structure: Olav passed around sheets of paper explaining what our present structure is. We presently have 51 on the Official Board.
Photo Directory: A representative from IPC Canada Phot Services Inc. will be coming in November. He was unable to be present today.
Signer for Christmas Eve: It is being checked into.
Correspondence none
---
2019 - Official Board Minutes RPC Page 1
_____________________________________________________________________________________________
Pastoral Charge Reports:
Minister Olav No Report

Joint Session No report
Pastoral Treasurer Brenda Jones
Draft Statement was on back of Agenda.
Brenda J. thanked everyone for their support.
She has put in her resignation effective in the New Year.
In the budget, the Presbytery Membership should be
changed to Regional Membership.
Brenda Miller informed the board that she will be
attending the Secretary Conference October 6, 7, 8.
Brenda Miller informed the board that we will need a new Photocopier.
Motion: M/S to accept Pastoral Treasurer report. Cd.
Mission and Service
Olinda Ruthven $6,922.00 53% of $12,000
Trinity $5,725.20 67% of $8,500
Ministry and Personnel Barb Whittle
The Committee reported that Olav has completed the required Racial Justice Workshop (April 1 and 2, 2019) The Racial Justice Workshop for Ministers and Licensed Lay Readers needs to be renewed every three years.
Linda Lauzon and Barbara Whittle attended a Ministry and Personnel workshop August 1 at Tecumseh United Church.
Barbara will be scheduling a M & P meeting before the next Official Board Meeting.
Regional Report Richard, Marie, Lottie, Mary
Olav reported that there would be a Regional meeting Nov. 2.
It is hoped that Richard and Marie
will be able to attend.
Marie mentioned there would be
no fee, except mileage.
The Regional Web site should soon be up.
Olav informed us that Marie chairs the Covenant Commission,
Richard is on Executive of the Region, and Olav chairs the Human
Resources Commission.
Marie mentioned that companions (used to be call Pastoral Charge
Supervisors) are needed to help on her committee and there will be training
for anyone interested in helping with any church around here.
---
2019 - Official Board Minutes RPC Page 2

_____________________________________________________________________________________________

Haiti Committee Maggie Lapoint

Maggie reported that she had just spoke with Mary Pat of ACWAM,
Maggie was told that Francine is doing an excellent job with the
sponsorship program.
There is $5,830.28 Canadian in the bank, and $4,750.00 US.
There are 19 graduates from the school to go on,
4 are ready for university.
There will be not team going this year to Haiti,
as it is too dangerous.

GessTwood Camp Doug & Marg P
The amount in the account is about $400. It was decided to keep the account.

Olinda Ruthven Congregational Reports (for information)

There are 350 apple pies for sale at the Apple Festival. $4 a slice, $14 per pie.
Olinda-Ruthven has been inspected by the Health Unit.
Roast Beef Dinner Nov 16.

Trinity Congregational Reports (for information)

Beef/Pork dinner on October 5.
Fall Luncheon 80+ dinner on Thursday, October 10.

*** Motion to accept all reports. Cd.

New Business None
David Clifford thanked Brenda Jones for her help with the
Olinda-Ruthven accounts
Doug thanked Maggie for all her work with Haiti.
Tyler will need an assistant, mostly as a second signer and to
report to the Official Board when he is unable to attend meetings.
Next Regular Meeting Tuesday November 26th, 7:00 p.m. at Olinda-Ruthven.
A couple of items to be deal with, are the Budget
and the Photo Directory.
A representative of the photo directory will be present.
Closing Prayer The Minister closed the meeting with prayer.
The meeting adjourned at 7:49pm
Chair: ________________________ Secretary: ____________________________
---
2019 - Official Board Minutes RPC Page 3
---