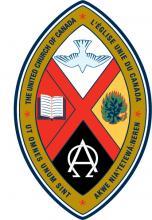 Ruthven Pastoral Charge
United Church of Canada
---
Home | History | 2021 Worship Service Outline | To Donate | Announcements | The Circuit Rider Newsletter | Outreach | Weddings/Marriages | Administration | Links
---
Ruthven Pastoral Charge
Draft Official Board Minutes
Tuesday, May 4, 2021 , 7pm via Zoom
Present: 22 devices, 28 persons attended via Zoom
Co-Chairs: Doug Scott and Richard Dalton
Phyllis Hicks, Richard Hicks, Bill Kelly, Carolyn Kelly,
Jim Jensen, Sandie Hutchinson, John Pare, Marg Pare,
Bev Haggins, Bonnie Monminie, Deanna Reid, Bob Reid,
Dick Sharp, Lottie Sharp, David Clifford, Jana Blair,
John Krey, Marie Santos, Marilyn Hedge, Rob Pare,
Barbara Keyes, Barb Whittle, Karen Scott, Emily Imeson.
Rev. Olav Kitchen (Minister),
Brenda Miller (Pastoral Charge Administrator, Secretary of Official Board)
Regrets: Maggie Lapoint, Tyler Hicks,
Absent: Reenie Nash, Cliff Balkwill, Stan Johnson, Bernard Nelson,
Linda Hamilton, Mary Margaret Russelo, Rob Pettapiece,
Trevor Hedge, Mary Maedel, Marg Fittler, Ethan Rumbles
Call to Order
Co-Chair, Richard Dalton called the meeting together at 7:02pm
Welcome and Prayer
Richard opened the meeting with prayer
and a reading from Our Daily Bread
"Fireworks of Life".
Motion: Moved and Seconded The draft agenda be approved. Carried.
Motion: M/S that the Draft Minutes of the last Meeting,
Tuesday, November 24, 2020 be approved as sent out. Cd.
Unfinished Business: Photo Directory –
David Clifford reported that we were getting closer
to having the finished Photo Directory.
He received a proof copy and made some updates.
Barbara Keyes thanked Bonnie and Marg for helping
proof read Trinity's portion of the directory
while she was unwell.
Correspondence – None
RPC Official Board Minutes – May 4, 2021 Page. 1
---
Pastoral Charge Reports/Updates:
Minister – Olav shared the Funeral Services which he conducted since the last meeting.
Remembering Madeline Smith, Grace Ducharme, and
Mel Thorpe. He also officiated at the marriage of Zac and Dana Tytgat.
Once covid restrictions lift, they will have a ceremony and celebration
of their marriage.
Olav is working a lot on Zoom and showed some cartoons,
which will be in the upcoming Circuit Rider
Ministry & Personnel Com: Barb Whittle
For information - the committee approved Olav's vacation from July 1
to 22nd. This includes the Sundays of July 4, 11, and 18th.
The Worship Committee will make arrangements for those Sundays.
Financial:
Olinda-Ruthven – David Clifford, finances are close to budge.
Trinity – Marie Santos said finances are tracking close to last year.

Marie brought forth a motion from Trinity's Annual
Congregational Meeting of Sunday, February 21, 2021.
Marie mentioned that our budget should be down, example: the
Regional Meeting is being conducted over the internet and so there
is no expense for our delegates to attend the Regional Meeting.

MOTION: m/s
That the Official Board approve a reduction in Olinda-Ruthven's
yearly financial commitment by $6,000 and Trinity's by $4,000 to
lessen the Charge bank balance by $10,000.00.
The motion was CARRIED

Bev and Tyler are looking into if we are eligible for Federal support funds
CEWS (Canada Emergency Wage Subsidy) this year.
Bev told us our Assessment for this year is 2021 is $6,49.00,
2022 is down $100.00, $6,388.
Mission and Service (for Information) End of April
Olinda Ruthven - $2,272.10, Trinity - $630.00
RPC Official Board Minutes – May 4, 2021 Page. 2
---
Reopening Task Groups -Richard Dalton/Bill Kelly
There have been 2 meetings. We are holding services by Zoom.
The next meeting will be late May or early June.
MOTION: to accept all reports. The motion was CARRIED
New Business
David informed us of a committee at Olinda-Ruthven, who are brain storming ideas to reach out to the community grow our Church family. They have come up with several ideas, and Olav has given some suggestions. Some of which will include Trinity, they are, modernizing the Pastoral Charge Website and working on a YouTube channel for the Pastoral Charge.
There is a congregational meeting scheduled for June 27 at 2pm when the committee will give a presentation to the congregation.

Next Regular Meeting - TBA

Adjournment – Motion to Adjourn. Cd.

Closing Prayer: Olav
RPC Official Board Minutes – May 4, 2021 Page. 3
---