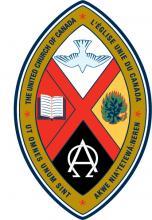 Ruthven Pastoral Charge
United Church of Canada
---
Home | History | 2020 Worship Service Outline | Announcements | Outreach | Administration | Weddings/Marriages | Links |
---
Ruthven Pastoral Charge Draft Official Board Minutes
Tuesday, April 23, 2019
---
The regular meeting of the Ruthven Pastoral Charge Official Board
began at 7pm at Olinda-Ruthven United Church.
Attendance: Those attending were: Doug Scott and Richard Dalton (Co-Chairs)
Brenda Jones, Bonnie Monminie, Margaret Pare, Barbara Whittle, Lee Miller,
Dick Sharp, Maggie Lapoint, Jana Blair Barbara Keyes, Carolyn Kelly, Bill Kelly,
John Pare, Sandie Hutchinson, Beverly Haggins, David Clifford
Rev. Olav Kitchen - Minister,
Brenda Miller, Secretary 19 present.
Regrets: Karen Scott, Reenie Nash, Mary Baruth, Tyler Hicks
Welcome and Devotions:
Doug began the meeting by welcoming everyone and reading from the book
Seasons 52-52 Beautiful Ways To Bring Happiness Into Your Life.
Written by former minister Linda Blair.
Motion: Moved and Seconded that the Draft Agenda be approved with additions. Cd.
Motion: M/S to accept the draft minutes from the last regular meeting,
Wednesday, November 21, 2019. Cd.
Unfinished Business None
Correspondence
1) Olav read a letter from the Corporation of Essex Presbytery Development Fund
(Windsor Essex United Church Fund)
2) Invitation to ChurchHub – from the National Church
3) Photo Directory Information – IPC Canada Phot Services Inc.
---
2019 - Official Board Minutes RPC Page 1
_____________________________________________________________________________________________
Pastoral Charge Reports:
Minister Olav
1) ChurchHub results from restructuring the church.
It will describe who we are as a Pastoral Charge and indicating that we are two Congregations.
2) The Local Church Board does not exist.
Each Church should have their Board, in addition to the Official Board.
Joint Session No report
Pastoral Treasurer No Report
Note: when doing budget for 2020, we will need money to be set aside
for pulpit supply during the summer of 2020.
Mission and Service (for Information)
Olinda Ruthven $2,148.25 17.9% of $12,000.00
Trinity $1,429.05 16.8% of $8,500.00
Ministry and Personnel Barb Whittle
1) The Pastoral Charge Administrators contract for 2019 has been signed.
2) M & P discussed their responsibility for the Organist and Caretakers.
This will be left to the Stewards unless there is a problem.
3) Linda Lauzon is looking after Police checks that are required.
4) Olav has participated in the required,
Racial Justice Workshop April 1 & 2nd.
Regional Report - No Report
Haiti Committee Maggie L Nixon thanked us for our help.
There is $3,974. in the bank and she needs to pay tuition
for the children in September in American funds.
GessTwood Camp Doug & Marg P Nothing to report.
Congregational Reports
Olinda Ruthven
UCW just finished making their meat pies.
Trinity Congregational Reports
Yard, Plant and Bake Sale, May 24 & 25.
Motion: M/S to accept all reports. Cd.
---
2019 - Official Board Minutes RPC Page 3
_____________________________________________________________________________________________
New Business
1) ChurchHub: Needed a few people to help Brenda Miller with
filling in the Hub information. The information will have
controlled access only.
Information can be updated as needed. Possible people to help Brenda M are:
Doug Scott, Bev Haggins, Marie Santos, Lee Miller.
2) New Structure of the Church Board: Doug Scott,
Bill Kelly and the Minister to review and report back
at next Official Board meeting.
Motion: M/S to have
Trinity: Richard Dalton, Marie Santos, Beverly Haggins
Olinda-Ruthven: Lottie & Dick Sharp, and Mary Baruth,
be our representatives to the Essex Presbytery Development Corporation. Cd.
4) Accessibility To have someone to sign for the Joint Christmas Eve Service.
Motion: M/S to have a signer for Joint Christmas Eve Services with the
Pastoral Charge paying for the signer. Cd.
5) Photo Directory Olav was contacted by IPC.
It has been 6 years since the last Directory was done.
There is no cost for the service. We will get a general feeling
from the congregations about the possibility for having it
done in 2020.
Motion: M/S that the Official Board gives permission to allow the Minister,
Marie Santos and Administrator Brenda Miller access to archive
Records from the United Church of Canada Archives. Cd.
Bonnie Monminie suggested that when minutes or reminders to meetings are sent out,
that they be sent blind copy.
Olav informed the board that the Official Board minutes
are now on our website under Administration.
Next Regular Meeting: Tuesday, September 24, 2019, 7pm at Trinity.
Motion: M/S at 8:17 that we adjourn. Cd.
Closing Prayer Olav closed the meeting with prayer.
Chair: ________________________ Secretary: ____________________________
---
2019 - Official Board Minutes RPC Page 3
---