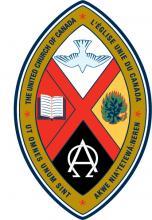 Ruthven Pastoral Charge
United Church of Canada
---
Home | History | 2020 Worship Service Outline | To Donate | Announcements | The Circuit Rider Newsletter | Outreach | Weddings/Marriages | Administration | Links
---
Ruthven Pastoral Charge
Draft Executive Official Board Minutes
Monday, April 13, 2020, 7pm via Zoom
A Special Meeting of the Executive of Ruthven Pastoral Charge Official Board
began at 7pm via Zoom.
Welcome and Prayer
Olav welcomed every one and inquired about everyones health and family.
The draft agenda was approved and a prayer was then given.
Attendance: 14 people participated via Zoom:
Co-Chairs Douglas Scott and Richard Dalton
Margaret Pare, Barbara Whittle,
David Clifford, Carolyn Kelly,
Bill Kelly, John Pare, Beverly Haggins,
Karen Scott, Tyler Hicks, Marie Santos
Rev. Olav Kitchen (Minister), Brenda Miller (Secretary)
Report from the Minister - Olav

Olav reported that the Bible Studies and
Maundy Thursday Service went well using Zoom.
Olav has purchased the Zoom Pro Plan,
which allows for up to 100 meeting participants and
has no restriction on meeting length. Several commented
that the use of Zoom has been working well, and that
perhaps it could be used more broadly e.g. for online services.
Olav is hoping to create a YouTube channel shortly.
It could have music provided by the organists.
Treasurers Report
Tyler reported that we may be eligible for the wage subsidy programs
offered by the federal government.
He and Bev will work with David and Marie
to gather the required information and submit
an application.
Tyler and Bill commented that the government programs
are still in flux, and are being refined
as more information becomes available.
David shared a forecast he prepared for Olinda-Ruthven.
He indicated this will be a very challenging
time for the church, but fortunately we went into 2020
with a good bank balance. Depending on the length
of the pandemic, the balance will largely be depleted
by the time services resume. He noted that 60% of
donations are from envelopes, and there will be no
hall rentals or fund-raising dinners while the
church is closed.
2020 Official Board Minutes RPC Page. 1
---
Marie reported that from January to March,
Trinity is down $1,190 compared to last year,
but up $300 from 2018.
She said they had a good bank balance going into 2020.
It was noted the Olinda-Ruthven UCW may not be
able to contribute much this year without
the Meat Pie and Apple Festival fund raising events.
David noted that the pandemics impact on peoples jobs and
retirement savings may make it difficult for some
to contribute as much as they would like to.
Next Meeting of the Full Board

Monday, May 11, 2020, 7:00 p.m.
Discussions

David mentioned that the two Churches are now
enrolled with Canada Helps.
Individuals can select the church and
fund they would like to donate to.
The Kingsville Food Bank was mentioned.
Olinda-Ruthven Sunday School has taken
food to the Food Bank.
Agenda and Financial Reports will be sent out prior to May 11.
The Benevolent Fund was mentioned.
(after the meeting it was confirmed that the fund balance is $593.58.)
David commended Olav on how the church is using technology
to keep everyone in touch, as well as phone calls.
Please let Brenda know of anyone needing a hard copy mailed to them.
Adjournment

Olav closed with prayer at 7:34pm
Chair: ________________________ Secretary: ____________________________
2020 Official Board Minutes RPC Page. 2
---