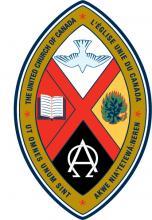 Ruthven Pastoral Charge
United Church of Canada
---
HOME | HISTORY | WORSHIP BULLETINS | ANNOUNCEMENTS | OUTREACH | LINKS
---
Haiti Mission Project
Callebasse School in Haiti is in a mountainous area near Kenscoff. There are about 75 children who attend the school. The people in the area are mostly farmers growing garden crops to feed their family and to sell in the market place. Children seldom have the opportunity to go to school. Some are able to attend only occasionally after the planting or harvesting has taken place. Your sponsorship will provide the only chance many of these children will ever have for an education.
We started building the School at Callebasse about 15 years ago and it has come a long way. Since then other Churches have begun to help, Epworth and Bethel-Maidstone United Churches both with the School and building new homes following the Earthquake. There has been enough money raise to build 20 new homes.
Our school withstood the Earthquake, though many homes in the area were lost. In 2011 we had a fundraiser "Buy a block" and "Build A Home".
We send money to the School for the Principle to purchase food for the families in Haiti at Callebasse. We collect money and have fundraisers to help feed the chldren and pay the teachers salaries. If you would like to donate, please make your cheque out to "The Haiti Mission Project" c/o Maggie Lapoint, 163 Victoria Avenue, Kingsville, ON N9Y 1T5, or the Church Office Ruthven Pastoral Charge, Box 370, Ruthven, ON N0P 2G0 . All proceeds go to the School and Community. Donations of $20. or more will receive a tax receipt. Your help is greatly appreciated.
We also work with ACWAM and their sponsorship program, here are some pictures of the school and the team from last December Some pictures of the school we built.
---
For information on ACWAM
(Active Christians With A Mission)
please visit

If you are interested in sponsoring a child, please click on the Sponsorship Form, print and send your cheques to:
ACWAM Outreach Ministries
Box 372 105 Christina St. S.
Sarnia, ON N7T 7J2

If you have any questions please contact Francine Hamel, the sponsorship coordinator for the school. She will contact you with additional information as well as a photo of your sponsored child. Phone: 519-685-9254 Email; hamelfrancine@hotmail.com
Here is a Christmas Letter from Francine
Callebasse Newsletter
November 26, 2012
Merry Christmas!
I am pleased to be writing you my first newsletter. I have just returned from Haiti where I had the privilege to visit the Callebasse school. It was my pleasure to travel with John Blair, Lynn Poisson and Dean Shoemaker.
It was wonderful to see the children, teachers and Principal Nixon. During the trip, our team distributed Christmas gifts and candy to the children. We were very fortunate to bring gifts from Epworth United Church who made the cloth gift bags and filled them with presents for 75 children.
The team returned a second day to distribute food bags to each family of the students who attend. It was an amazing experience as they are so grateful for the generosity of Bethel-Maidstone United Church who donated towards the food bags and candy. If you are interested in contributing to food bags next year please let me know.
I would to take this opportunity to thank you for your generous sponsorship support. The children at the school look very healthy. The funds you send help with paying the teachers and other school expenses, including a meal at lunchtime.
After distributing the food bags, we had the opportunity to have a meeting with Principal Nixon and the teachers. While they are very grateful we did learn that things are becoming even more difficult. We are challenged to send more funds as we have some sponsors who could no longer continue. Please continue to pray for the families of Callebasse School. We are also in great need of more sponsors, so if you know of anyone interested sponsoring a child please encourage them to contact me. The great thing about this program as you know, is that 100% of funds go directly to the school.
While we were there, we had the opportunity to visit the home of one student's family. This family lost their house in the earthquake and unfortunately their father had passed away 3 years ago. Through a program administered by John Blair at Bethel-Maidstone United Church, a number of individuals and churches are raising funds to build even more homes. There were a total 20 students whose families lost their home. New homes are being built for $3,200 each. If you or others are interested, please let me know.
On behalf of Principal Nixon, the teachers and all of the students: "Thank you again for your support and God bless you!"
Sincerely,
Francine Hamel
Sponsorship Coordinator
519-685-9254
hamelfrancine@hotmail.com
---
Callebasse Christian School – 2010
With the devastation that hit Haiti in January 2010, it has been somewhat difficult to get updates on the children at Callebasse Christian School. We received word from Principal Nixon that the children are safe and the school is still standing and in good condition. Praise the Lord! This is such great news. In March, John Blair and some friends, loaded with supplies, went down to Haiti to help out.
Their first stop was God's Littlest Angles Orphanage. John reported that life at GLA is continuing in spite of the difficulties in getting supplies. The building has not been damaged and that they are focusing on distributing relief efforts to the surrounding neighborhoods.
In days following, as the team made their way up to Callebasse, they were filled with joy to see the school kids running about. The team was also very relieved to see that there was no physical damage to the school! Nixon on the other hand, suffers from a broken leg and broken arm sustained from falling down the stairs in the earthquake. He is on crutches but is still in high spirits. The kids are all well and looking very healthy. The school reopened doors for classes on March 1st and have 75 kids in attendance currently. On Sunday morning, over 125 attended the Sunday School and Worship Service – 75 kids and 50 adults. It was a wonderful morning singing praises to God!
John was also able to report on the building improvement that had been done on the school over the past year. A latrine that was started last spring is now up and available for the children to use. A propane stove has been added to the kitchen to help prepare meals for the children. The Sunday School is named Children of Light, and they have new uniforms for the Sunday mornings! We are so pleased that these projects are completed and that the earthquake did not hinder their progress.
On their last day visiting Callebasse, the team distributed 75 bags of food to the families at the school. These bags included rice, pinto beans, cooking oil, tomato paste, tuna fish, dry spaghetti noodles and small amount of sugar. These bags were handed out to parents of the students attending classes at Callebasse. Also, with leftover funds, the team was able to purchase 8 – 25kg bags of rice for the school. The kids however, were more excited about the candy bags that they received!
We want to thank our sponsors so much for their commitment and faithfulness in their response to Haiti. Without your continued support, we would not be able to bless the children at Callebasse the way we have this past March. Please continue to keep Haiti in your prayers as they move forward with life and adjust in these difficult times. Thanks for bringing hope to the children of Haiti!
Sincerely,
Dean Shoemaker
(former) Sponsorship Coordinato
Callebasse Christian School
HAITI MISSION PROJECT
CALLEBASSE CHRISTIAN SCHOOL
The Callebasse School is near
Kenscoff, South of Port-au-Prince
Some of the Children


The School
John and Nixon



HAITI MISSION PROJECT
CALLEBASSE CHRISTIAN SCHOOL


MY RETURN TO HAITI - March 2010
On arriving in Port-au-Prince, we were faced with rubble and confusion. Yes, we were back in Haiti, but it was different this time. The airport terminal was heavily damaged and mostly unusable. After jack and I retrieved our luggage, we were off to God's Littlest Angels Orphanage. Along the way we could see piles of concrete, people wandering the streets, tent cities everywhere you looked. The damage was unbelievable.
When we reached God's Littlest Angels Orphanage, things were better. Although there was destruction in the area, the orphanage sustained little damage. many of the orphans have gone to their forever families, and only about 20 are waiting to be adopted. However, about 35 children from another orphanage are being cared for here, since their home was completely destroyed. Everyone was happy to see us, and we enjoyed visiting with our friends.
On Saturday (March 13) we traveled up to Callebasse Christian School. I was anxious to see Nixon and deliver the food bags we had packed on Thursday. Nixon is recuperating, but still has a cast on his arm and pins through his leg. he was so happy to see us! We returned to the school on Sunday morning for Sunday Worship. Over 125 people attended the Sunday School – 75 children and 50 adults. After the singing and celebrating, we passed out candy bags to the children. What a wonderful morning praising God!
On Tuesday morning Nixon arranged for us to meet with the children and their families at the school. About 25 of the families have lost their homes in the earthquake, including our sponsorship child, but they still came with smiles on their faces and hope in their hearts. We distributed 75 Food Bags to these families. It was a blessing for us to be able to share our love and our faith. Thanks to the many wonderful people who have donated to the Haiti Mission Project, we were able to bring a little glimmer of hope to our friends in Haiti.
God is so good! Bondye Beni Ou! God Bless You!
John Blair,
Mission Coordinator
Other Rerports and information on the Callebasse School and pevious Trips
Our Other Mission In Haiti is
GOD'S LITTLEST ANGELS ORPHANGE
| | |
| --- | --- |
| God's Littlest Angels focuses on three primary areas of ministry to the people of Haiti: our Medical Ministry, our Adoption Ministry, and our Outreach Ministry. God's Littlest Angels was founded with its primary purpose being the provision of medical care to premature, malnourished and abandoned infants in Haiti. This purpose still forms the core of our Medical Ministry. Whenever possible, the mission works to return infants cared for by our Medical Ministry back to the homes of their parents. | |
However, we are regularly called upon to care for children of all ages that have been abandoned by their families, or have been given up by their families due to economic, medical or other circumstances. In order to address the need for homes that these children have, God's Littlest Angels began our Adoption Ministry - placing the children in Christian homes in North America and Europe.
Children from "God's Littlest Angels"


If you would like more information on
"God's Littlest Angels Haitian Baby Ministry" click on the site below.

"God's Littlest Angels Haitian Baby Ministry"


Dixie's blog from God's Littlest Angels - Haiti
---
Home
Outreach
Other Reports
Top