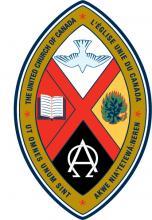 Ruthven Pastoral Charge
United Church of Canada
---
Home | History | 2020 Worship Service Outline | Announcements | Outreach | Administration | Weddings/Marriages | Links |
---
Ruthven Pastoral Charge
Draft Official Board Minutes
Tuesday, November 26, 2019, 7pm
---
The regular meeting of the Ruthven Pastoral Charge Official Board
began at 7:04pm at Olinda-Ruthven United Church.
Doug Scott called the meeting to order
Attendance: Those attending were:
Doug Scott and Richard Dalton (Co-Chairs)
Bill Kelly, Carolyn Kelly, Marie Santos,
Barbara Keyes, Bev Haggins, Bonnie Monminie,
John Pare, Marg Pare, Jana Blair, Tyler Hicks,
Dick Sharp, Lottie Sharp, David Clifford,
Brenda L. Jones, Karen Scott, Barbara Whittle,
Marilyn Hedge, Tyler Hedge, Mary Maedel,
Sandie Hutchinson, Rob Reid,
Rev. Olav Kitchen - Minister, Brenda Miller, Secretary 23 present.
Welcome and Devotions:
Doug opened the meeting welcoming everyone and reading from
a book by Linda Blair - Seasons 52 Reasons - November the month
for Remembering - followed by a moment of prayer.
Regrets: - None
Motion: Moved and Seconded that the Draft Agenda be approved. Cd.
Photo Directory: Olav introduced our Guest,
Tim Balazs from the Photo directory IPC.
Tim made a presentation with samples of Photo directories
and explained and answered questions about what is available.
Motion: M/S to accept IPC to do a new Photo Directory in
January/February. Cd.
David Clifford and Barbara Keyes volunteered to start the process.
Motion: M/S to accept the draft minutes from the last regular meeting,
Tuesday, September 24, 2019. Cd.
Correspondence None.
_____________________________________________________________________________________________
2019 Official Board Minutes RPC Page 1
---
Pastoral Charge Reports:
Minister Olav Pastoral Structure revision is on hold at this time.
Olav has been busy with pastoral care from his former congregation,
St. Pauls United Church in Windsor.
He continues to be the supervisor of Central United Church.
He is Chair person for Human Resources for Antler River Watershed Region.
He is pleased with our outreach.
Olav is registered volunteer Chaplin with the Windsor Regional Hospital
Met Ouellette Campus and Erie Shores Hospital, Leamington.
Zone 8 Chaplin with the Royal Canadian Legion.
Vacation Olav will take Dec 27 - Jan 17. While he is away,
Rev. George Bozanich 519.990.8551 from Leamington will look after any pastoral care emergencies.
Administrator Brenda Miller thanked the board for letting her go to the
Professional Church Secretary Conference in October and told of
some of the program that was presented.
Brenda presented copies from two different photo copiers for their
decision. Either choice was less expensive than the one presently
being used. A sheet was sent around on the various prices.
Bev Haggins and Brenda went up to see the two, a Ricoh and HP.
Ministry and Personnel Barb Whittle
1) M & P recommend the following from United Church of Canada guidelines
that Olav to receive $58,887 salary, $1,442 Continuing Education, $600
telephone/communication, and travel of .42 per kilometer for the year 2020.
2) Administrator contract, M & P recommend $12,200. Plus an allowance of
$400 for continuing education for the year 2020.
3) Olav informed the committee that his 5 year appointment ends the end of
June 2020. He indicated his willingness to accept another 5 years from the
end of June 2020 to the end of June 2025. Barbara had the form
(United Church of Canada Record of Call Appointment) to sign with
the Official Board's permission to allow Olav to stay. She was given that
permission and it will be sent on to human rescores for approval.
Motion: M/S that we request the reappointment of the Rev. Olav Kitchen
to continue as our Minister to the end of June 2025. Cd.
There was a brief break in the meeting for people to look at samples from 1 purposed photocoies
discussion and snacks.
_____________________________________________________________________________________________
2019 Official Board Minutes RPC Page 2
---
Joint Session No report
Pastoral Treasurer Tyler Hicks, Brenda Jones
Brenda informed us that this was her last meeting as Pastoral Treasurer,
Beverly Haggins had agreed to taking the job with the approval of the board.
Motion: M & S that Beverly Haggins be appointed co-treasurer with Tyler Hicks. Cd.
Brenda Jones will stay on as auditor.
Brenda handed out the Financial Statement for people to look at.
The price of the photocopier would come out of the GIC and not the
working capital. An amendment of the budget was needed of about $2,000
for 4 delegates for Regional Conference expenses.
Motion: M/S to purchase the Ricoh Photocopier. Cd.
Brenda M was given permission to order the new photocopier now.
Motion: M/S to approve the Pastoral Treasurer Budget Report with two amendments.
1) Conference expense increased to $2,000.00
2) Additional expense of photocopier about $6,100
which we get a portion of the HST back. Cd.
Mission and Service

| | | | | |
| --- | --- | --- | --- | --- |
| Olinda Ruthven | $10,739.00 | 85% of | $12,500.00 | as of November 24 |
| Trinity | $6,794 | 80% of | $8,500.00 | as of November 17 |
Regional Report Marie and Richard
There was a meeting held in Chatham which Marie attended.
She reported that the Regional web site was now up, arwrcucc.ca.
There are many helpful
recourses there.
Richard told us that three regions are working together,
Antler River Watershed, Western Ontario Waterways and Horseshoes Falls,
using the same office and resourses.
Doug thanked Marie and Richard for their work on the Council.
Haiti Committee - Maggie Lapoint No report.
GessTwood Camp - Doug & Marg P No Report.
Olinda Ruthven and Trinity Congregational Reports (for information)
Next Wednesday Hospice Dinner put on by both Olinda-Ruthven and Trinity UCW.
*** Motion to accept all reports cd.
_____________________________________________________________________________________________
2019 Official Board Minutes RPC Page 3
---
Unfinished Business

Signer for Christmas Marilyn said that Cliff and herself were looking into it.
Summer Services Karen Scott from Worship
Invite and welcome Epworth to share services this summer as in previous years.
If they do not wish to continue this practice,
each church on the charge would have a month of services.
New Business
Appoint an executive. There are sometimes things that may come up that an
executive could deal with that the whole board need not be called for.
Appointed Executive
Co-Chairs of the board, Chairs of the Stewards,
Minister, Secretary.
Motion: M/S That we appoint an executive,
consisting of Co-Chairs of the Official Board,
Chairs of the Stewards, Minister, and Secretary.
Revenue Canada Brenda Jones
Would we be open to allow Brenda J to run the
Tax Clinic in the Charge Office again this year.
The CRA would like Brenda to continue the tax clinic
all year round when needed.
The clinic would be in the ministers office for privacy
when not in use.
There was concern risen about Brendas safety.
Brenda J would set a time when the secretary would be present
or her husband Paul, could be there and she would not be alone.
There was concern about liability.
Motion: M/S That we allow Brenda J to run the Tax Clinic year round. Cd.
Congregational Annual Meetings

| | |
| --- | --- |
| Olinda-Ruthven | February 2, 2020 |
| Trinity | February 9, 2020 |
| Reports in by January 19, 2020. | |
Closing Prayer Olav closed the meeting with a Prayer.
Next Regular Meeting TBA.
The meeting adjourned at 9pm
Chair: ________________________ Secretary: ____________________________
_____________________________________________________________________________________________
2019 Official Board Minutes RPC Page 4
---