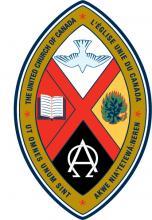 Ruthven Pastoral Charge
United Church of Canada
---
Home | History | Worship Bulletins | Announcements | Special Events | Community Events | Outreach | Weddings/Marriages | Links |
---
Sun Feb 1 11:30am-2pm - Leamington Meat Canner Committee
United Mennonite Educational Institute (U.M.E.I.)
Cost: $5.00 (donation over $5 will be receipted)
Feb 2, 6:30pm - Want - to - Be Quilters, Discover the Art of Quilting -
Introduction to Quilting for Beginners at Wheatley United Church, 59 Talbot Street West, Wheatley, Friendship Room.
No obligation - No fees. call 519.825.4157.
Sat Feb 6, 5-7pm - Roast Beef Dinner Westminster United Church, 1680 Dougal Ave at Tecumseh Rd W.
Tickets $13 in advance - $15 at the door; Children under 12 $6.
Sat Feb 7 Annual February Dinner 2015 at South Shore Christian School,
celebrating 10 years. Admission by donation. 1408 Deer Run Rd, Leamington.
Door open at 5pm - dinner at 5:30pm. Call 519.791.5082 or www.southshorecs.ca. Featuring the Fidgets.
Mon Feb 9 7:30pm - Couples night out with Live Music by Leland Klassen.
Tickets $10 per person/$15 @ door.
Leamington EMM Church, 1408 Deer Run Rd, Leamington.
Feb 28, 6:30pm - An evening of classical and contempaorary music.
At Paulin Memorial Church, 3200 Woodland. $10. Call Roseland-Trinity for details 519.966.3013.
____________________________________
Be a Meals On Wheels volunteer in Kingsville. South Essex Community Council is looking for more volunteers interested in helping out with weekday Meals on Wheels Delivery in Kingsville. Meals are picked up in Kingsville at 11 am and routes take up to 45 minutes. If you are interested in being a weekly volunteer or a back-up volunteer, please call Noreen, the Volunteer Services Leader at SECC - 519-326-8629 ext. 381, or email volunteer@secc.on.ca. You can also call Susan, the Meals On Wheels Program Leader at 519-326-0527.
The Et Cetera Shoppe, Leamington, ON is a Christian based charity thrift store in Leamington where proceeds from the sale of donated items (clothing and furniture) is used to support relief, development and peace around the world. Men and ladies interested in volunteering are invited to drop in at the clothing store (19 Erie North) or the furniture store (55 Erie North) and pickup an Application and Information Sheet.
---