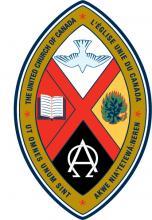 Ruthven Pastoral Charge
United Church of Canada
---
Home | History | 2020 Worship Service Outline | Announcements | The Circuit Rider Newsletter | 2020 Events | Outreach | Administration | Weddings/Marriages | Links |
---
Dear Friends:
The Church is not a building, it is the family of God´s people and we are inviting you to a Zoom Worship
Service on Sunday June 28th at 10.00 a.m.
The Zoom service will be from the sanctuary of Olinda-Ruthven United Church.

If you would like to have the zoom contact number please feel free to
contact me at 519-566-7626 (call or text) or 519-974-9057.
My E mail is okitchen@mnsi.net
You may join from 9:45 onwards, Lynn will be providing music as you wait. You will be in a waiting room until the Service begins at 10:00 a.m.
Privacy ¬ For the service you will be able to hear all the participants (regular phone), hear and see for those with computer, laptop, tablet, cell phone. Nobody will be able to see or hear you. Only your name or phone number will be visible. Again, you will be muted and video off. Please keep your video off.
Being muted means you will not have to worry about normal house noises or the children chatting. So please do not worry about home noises during the service, this will be no problem.
Holy Communion: You are invited to take part in Holy Communion,
so please have with you some bread/bun and grape juice/wine/water (or equivalents).
If you do not wish to take part, it is alright, you will be with us in spirit.
---
Sacrament of Holy Communion
Sunday June 28th, 2020
| | |
| --- | --- |
| Participants: | Rev. Olav Kitchen |
| Organist: | Lynn Mailhoit |
| Reader: | Richard Dalton |
| Camera: | Wayne Hyland |
Order of Service
Gathering in Community
Welcome and Notices
Call to Worship
Hymn: Holy, Holy, Holy, Lord God Almighty
Holy, holy, holy! Lord God almighty!
Early in the morning our song shall rise to thee;
holy, holy, holy, merciful and mighty,
God in three persons, blessed Trinity!
Holy, holy, holy! All the saints adore thee,
casting down their golden crowns around the glassy sea;
cherubim and seraphim falling down before thee,
which wert, and art, and evermore shalt be.
Opening Prayer
Worship Notes
Prayer of Confession
Assurance of Pardon
Musical Moment
Seeking to Grow Spiritually
Prayer of Illumination Richard
O God,
your Word is a lamp to our feet,
and a light to our path.
Give us grace to receive your truth
in faith and love. Amen.
Psalm 23 Richard
The Lord is my shepherd; I shall not want.
He maketh me to lie down in green pastures:
he leadeth me beside the still waters.
He restoreth my soul:
he leadeth me in the paths of righteousness for his name´s sake.
Yea, though I walk through the valley of the shadow of death,
I will fear no evil: for thou art with me;
thy rod and thy staff they comfort me. Thou preparest a table before me in the presence of mine enemies: thou anointest my head with oil; my cup runneth over. Surely goodness and mercy shall follow me all the days of my life: and I will dwell in the house of the Lord for ever.
Luke 7. 1-8 Richard
7 1-5 When he finished speaking to the people, he entered Capernaum. A Roman captain there had a servant who was on his deathbed. He prized him highly and didn´t want to lose him. When he heard Jesus was back, he sent leaders from the Jewish community asking him to come and heal his servant. They came to Jesus and urged him to do it, saying, "He deserves this. He loves our people. He even built our meeting place."
6-8 Jesus went with them. When he was still quite far from the house, the captain sent friends to tell him,"Master, you don´t have to go to all this trouble. I´m not that good a person, you know. I´d be embarrassed for you to come to my house, even embarrassed to come to you in person. Just give the order and my servant will get well. I´m a man under orders; I also give orders. I tell one soldier, ´Go,´ and he goes; another, ´Come,´ and he comes; my slave, ´Do this,´and he does it."
The Word of the Lord. Thanks be to God.
Meditation Olav
Responding in Commitment
** Affirmation of Faith Richard
We are not alone,
we live in God´s world.
We believe in God:
who has created and is creating,
who has come in Jesus,
the Word made flesh,
to reconcile and make new,
who works in us and others
by the Spirit.
We trust in God.
We are called to be the Church:
to celebrate God´s presence,
to live with respect in Creation,
to love and serve others,
to seek justice and resist evil,
to proclaim Jesus, crucified and risen,
our judge and our hope.
In life, in death, in life beyond death,
God is with us.
We are not alone.
Thanks be to God.
Gathering At Table
Invitation
Hymn: Hear O My Lord
Here, O my Lord, I see you face to face;
here would I touch and handle things unseen,
here grasp with firmer hand eternal grace,
and all my weariness upon you lean.
Here would I feed upon the bread of God,
here drink with you the royal wine of heaven;
here would I lay aside each earthly load,
here taste afresh the calm of sin forgiven.
This is the hour of banquet and of song;
this is the heavenly table for me spread;
here let me feast, and feasting, still prolong
the fellowship of living wine and bread.
Prayer of Consecration - Great Thanksgiving
concluding with the Lord´s Prayer
Our Father, who art in heaven,
hallowed be thy name,
thy kingdom come,
thy will be done,
on earth as it is in heaven.
Give us this day our daily bread,
and forgive us our trespasses
as we forgive those who trespass against us,
and lead us not into temptation
but deliver us from evil.
For thine is the kingdom,
the power and the glory,
for ever and ever. Amen.
Breaking of Bread and Filling the Cup
The body of Christ broken for you.
The blood of Christ poured out for you.
Jesus Christ, the Bread of Life. may his love nourish you. Amen
You may partake of the bread.
Jesus Christ, the True Vine, may his love nourish you. Amen
You may partake of the wine.
Time of Reflection
Prayer after Communion
Going Back to the World
Hymn : To Show By Touch and Word
To show by touch and word devotion to the earth,
to hold in full regard all life that comes to birth,
we need, O God, the will to find
the good you had of old in mind.
Renew our minds to choose the things that matter most,
our hearts to long for truth till pride of self is lost.
For every challenge that we face
we need your guidance and your grace.
Let love from day to day be yardstick, rule, and norm,
and let our lives portray your word in human form.
Now come with us that we may have
your wits about us where we live.
The Blessing
Three-Fold Amen
CCLI #687879