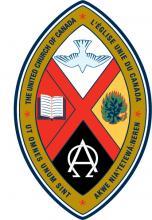 Ruthven Pastoral Charge
United Church of Canada
---
Home | History | 2020 Worship Service Outline | Announcements | The Circuit Rider Newsletter | 2020 Events | Outreach | Administration | Weddings/Marriages | Links |
---
The Ruthven Circuit Rider
Issue #11
Day of Pentecost
Sunday May 31st, 2020
Worship Service for May 31 2020
---
These days I find myself trying to learn new technology! I now understand 'trying to teach an old dog new tricks'! It is a new world with all sorts of gadgets and new words – you can watch movies looking at your phone. You can see people on your cell phone and talk with them — young people are very familiar with all this stuff. Some people are not – that is where I am in this new electronic world. I have a basic idea about 'YouTube', 'Facebook' but I haven't figured out twitter and, even though I haven't a clue, I do have an Instagram account. 'Face Time' is a puzzle and 'Zoom' is a learning experience.
In the midst of learning about all this new 'stuff' (which causes me to use 'Old Testament language') I was surprised with a statement that Kyle M. Oliver made in an article about being a digital media minister. He wrote "(the) message hasn't changed in 2,000 years". What a wonderfully refreshing statement, and how true. In these days of newness and doing things in a new way--- the message of over 2,000 years ago is so true and fresh today. It is not old.
On the day of Pentecost, the followers of Jesus burst out of their locked hide-a-away. For fifty days a locked upper room was the base for the terrified followers. Here they had their memories of Jesus and his last supper with them. Here they remembered he got down on his knees and washed their feet. Here is where he spoke words of inspiration. Here he had suddenly appeared to them. It was a place of treasured memories which they dared not share with others.
They were not only frightened by the authorities, but by people who thought them strange. You didn't want to speak about a risen Jesus — who would believe it??? It was best to keep quiet and hide away. Yet, Jesus did say the Spirit would come — and it did! With a power that swept them up and gave them new energy, which caused them to burst out of the room into the crowded Jerusalem streets.
The message they gave over 2,000 years ago is still the message today! The message of God's love — There is a God who loves us and who is seen in the life, death, and resurrection of Jesus Christ. This love is a personal love, not a symbolic love, but real love and it is for each person.
Yes, in this new age, we have the old message that God loves us, and God is not stopped by the rules 'to keep a safe distance'. Yes, we need to be cautious and keep a safe distance from others, but that does not stop God. You are touched by the Almighty!! No fear of a virus, but it may cause you to love yourself since you are loved by God, and it may cause you to love and care for others. It might even force you to learn new stuff to relate to others. You might even have to smile under the cover of a mask!
May God richly Bless you on this day of Pentecost! Amen.
* * * * * * *
Our Prayers for today and the week:
We lift to you, tender God, those most affected at this time:
The sick, and their care givers,
The doctors, nurses, and support people doing all they can.
We would lift up those we know working in health care:
Elishia, Emily, Jennifer, Julie
Canada and our World:
Lesotho, Namibia, South Africa, Swaziland
Congregations in our Antler River Watershed Region:
Central Pastoral Charge, Sarnia, ON
Our Community:
All who are doing essential work on the farm,
at the pharmacy and in the store.
Those who protect and help us, police, fire, and public servants.
Our Pastoral Charge Mission:
The Children and teachers at the Callebasse Christian School, Haiti
and all children around the world; the country of Haiti.
Family and Friends:
Doug & Margaret Mailloux, Ross, Zoe, Donald, Tim,
Brian, Cecile, Rick, Randy, Al, Normalie Voakes,
Murray Voakes, Nora Grimse, Tom, Pat, Rick, Marie, Eevee,
Dax Rounding (see announcements for special request regarding Dax)
the family of Dorothy Peters,
For others who we name in our hearts.......
On this day of Pentecost, Come, Holy Spirit!
Come, Holy Spirit, and fill us with your love.
Open our eyes to see the presence of God all around us,
in the stillness of our space at home
in the joys and celebrations of our lives,
in the tragedies and struggles that break our hearts.
Come, Holy Spirit,
and comfort those who grieve.
Grant them the peace that only you can bring.
Stir within us a trust in life beyond death,
as we ponder the mysteries of Christ's resurrection
and the hope we have in new and everlasting life.
Come, Holy Spirit,
and bring wholeness to the sick.
Strengthen those who are weak;
heal the wounded and broken;
give rest to the weary.
Come, Holy Spirit,
and inspire our warring world to seek peace,
to love our enemies,
to put away our weapons,
to remember the price paid for our freedom,
to care for those who have served.
Come, Holy Spirit,
and ignite a fire in our bones,
a passion for justice that cannot be quenched
until all of your children are loved,
until no one is marginalized or oppressed,
until everyone has the opportunity to thrive,
until the world is transformed and renewed.
Come, Holy Spirit,
and revive your church.
Free us from complacency and apathy;
inspire us with Christ's vision for a world reborn;
help us to recognize our gifts
and to use them in service of others;
transform our hearts and our minds;
fill us with love that overflows;
remind us that there is no greater calling
than to love you with all that we are
and to love our neighbours as ourselves.
Gracious God,
give us a glimpse of your Holy Spirit
active around us
and drawing us into the new things
you are doing in the world.
It is for your kingdom that we now pray,
filled with your Spirit,
using the words Jesus taught us.
Our Father…
Amen.
Blessing,
So now we leave this time of worship
And while so much of the road ahead is uncertain,
the path constantly changing,
we know some things that are as solid and sure
as the ground beneath our feet,
and the sky above our heads.
We know God is love.
We know Christ's light endures.
We know the Holy Spirit is there,
found in the space between all things,
closer to us than our next breath,
binding us to each other,
until we meet we again,
Go in peace.
(I thank ~ the Rev. Nora Vedress, Calvary United Church in Prince Albert, Saskatchewan, Canada, for this benediction which I have adapted)
Announcements
The Minister Please remember that I am available for you. Feel free to contact me at 519-566-7626 (call or text) or 519-974-9057. My E mail is okitchen@mnsi.net We can also arrange a one on one Zoom meeting at any time, if you wish. If you want to talk or just 'chit chat' or share some prayer concerns, I am there for you. You do not need to be a member of the pastoral charge. Please note, I am of no help regarding cooking or gardening. Blessings, Olav
THIS WEEK:
'Tuesday with the Minister', 7:00 p.m. All are welcome
A brief devotion and a time for Chit Chat (if you would like to linger)
If you have questions and or would like an official Zoom invitation please contact me at okitchen@mnsi.net.
Special Request for:
Dax Rounding son of Dan and Michelle Rounding is 11 years old. He is fighting cancer. He was diagnosed with lymphoblastic lymphoma stage 3. He is in a London hospital. His treatment will last 2 and a half years. Dax is a real character, bright and always smiling and loves hockey and football, his friends and family. He has had to go through a lot of tests awake. He is being very brave. They have started a go fund me page to help his parents with travel, accommodations, gas and food.
Sincerely,
Charlene Swaddling
For more information,
email Charlene Swaddling
Or call her at 519.733.3696.
You may also send a cheque to Dax's Uncle
Doug Rounding,
74 Gosfield Townline W,
Essex, Ontario N8M 1Y7
Olinda Ruthven: Photo Directory
Please note that our church family photo album will be completed this summer. The company is taking steps to ensure customers and staff are safe. They will contact us in June to book a photo session in July for the snowbirds who were away and others. If you have any questions or would like to sign up, please contact David Clifford at (519) 613-8708.
---
Good News!!
Birth
Congratulations to Randy and Reenie Nash
on the birth of their first
Grandchild. A son for Danielle and Rob,
Benjamin Philip was born on Sunday, May 24, 6 lbs. 5 ozs.
Happy Birthday
Hanna – May 31
Dorothy – May 31
Richard – June 6
Happy Anniversary
Nick & Alison – May 27
Steve & Richelle – June 6
Youth
Camp Kenesserie
The folks at Camp Kenesserie (KENt, ESSex, ERIE Presbyteries)
Are having events NOW and are planning a Virtual Camp.
Please go to the web site and check it out!!
Prayers, or Good News Announcements,
If you wish to place a person's name on the prayer list (with proper permission) or you would like to share some Good News, please call the office (519.326.3138) or email (office@ruthvenpc.com) to the office by Wednesday Noon. Office hours are normally 9 - noon, Monday to Friday.
---
Symbols of the Holy Spirit from our Pastoral Charge:
This stain glass picture of the Holy Spirit descending,
Luke 3.22 "and the Holy Spirit descended upon him in bodily form like a dove".
The red symbols fire and it is the colour of the Holy Spirit.
There is a halo around the head, symbolizing it is Holy.
The dove is set in a quatrefoil – four circles put together – in
the Christian world this is seen as representing the
four gospels, Matthew, Mark, Luke and John.
You can see the quatrefoil on the ends of Trinity's pews.
The window at Olinda-Ruthven was dedicated in loving memory of
Mr. & Mrs. Dennis Lane and Mr. &
Mrs. Gore Lane. Refurbished and dedicated
in loving memory of Jeffrey Allan Scott,
son of John & Millie Scott,
grandson of Noble and Elaine Fox.
The Trinity Window, dedicated in
Loving memory of William and Della Nelson
in 1977, had the descending Holy Spirit.
Also, the reddish flames burring by the Bible,
can symbolize the fire that descended
on each follower on Pentecost, also, from Jeremiah 29. 3a
"Is not my word a fire, says the Lord..."
---