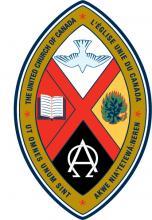 Ruthven Pastoral Charge
United Church of Canada
---
Home | History | 2020 Worship Service Outline | Announcements | The Circuit Rider Newsletter | 2020 Events | Outreach | Administration | Weddings/Marriages | Links |
---
The Ruthven Circuit Rider


Issue #7

Sunday May 3, 2020
Good Shepherd Sunday
4th Sunday of Easter
---
Jesus the Good Shepherd,
The Lord is my Shepherd;
I shall not want.
He maketh me to lie down in green pastures:
He leadeth me beside the still waters.
He restoreth my soul:
He leadeth me in paths of righteousness
for his name's sake.
Yea, though I walk through
the valley of the shadow of death,
I will fear no evil: for thou art with me;
thy rod and thy staff they comfort me.
Thou preparest a table before me
in the presence of mine enemies:
thou anointest my head with oil;
my cup runneth over.
Surely goodness and mercy
shall follow me all the days of my life:
and I will dwell
in the house of the Lord forever.
Psalm 23 KJV
On this Good Shepherd Sunday, I want to reflect on a most powerful Psalm, the 23rd Psalm. There is so much in this psalm --- it is truly a cut diamond passage with a variety of facets. Each facet offers a glistening message from God. In this psalm we move from pastures and dark valleys to a banquet provided by the Good Shepherd.
This psalm is a not a sedative, to lull us into dullness and escape the realities of life. David's psalm brings to mind a young shepherd boy, alone but never alone. David was the shepherd to the sheep, but the Almighty was his shepherd, the One who cared for his needs with a compassionate love. With rod and staff, young David faced wild beasts and dark valleys always guiding and protecting the sheep knowing that the Good Shepherd guided and protected him.
Like David, in the rough and tumble of life, we have our Shepherd, the Good Shepherd, who we see in Jesus. Jesus is the Good Shepherd who is with us in the joys of life and the dark valleys.
In the many facets of the 23 Psalm, please note we are being pursued; we are being followed. It is not the uncomfortable feeling of being followed by a police car. [I digress with a true story from a former pastoral charge. A young fellow in my congregation wanted to be a police officer and he was able to spend some time with the local RCMP detachment. After being on a ride along he returned home and told his mother how he was surprised that all the cars in front of them were following the rules of the road ¬ every one stopped properly at a stop sign and went the speed limit. His mother with a smile asked: ¨And what car where you sitting in?¨]
Back to being followed ¬ not like a police car ¬ we are being followed by goodness and mercy. They are with us! We may not feel it, but we only need to pause and look. There, following us, is the goodness, mercy and loving kindness of Jesus. Also, trailing us is the love and acceptance of family and friends¬ they love us in spite of our faults, our mistakes. Thanks be to God for the goodness and mercy which follow us.
Amen.
Let us pray....
Lord Jesus our loving Shepherd,
You lead and guide,
You walk alongside,
You prepare, you feed, you call,
all of your sheep,
even those of us who are lost,
those of us who stray constantly, and need your rod to direct us
those of us who stay close to your comforting staff.

We are grateful for the lush green pastures of our lives,
and we pause now to offer our thanksgivings
for the goodness and mercy in our lives…

There are so many who walk in the shadows
of fear and suffering and despair,
and we pause now, to offer our prayers
for the broken and bleeding places in this world…
* * * * *
We lift to you, tender God, those most affected at this time:
The sick, and their caregivers,
The doctors, nurses, and support people doing all they can.
We would lift up those we know working in health care:
Elishia, Emily, Jennifer, Julie
Our Country and our World
India, Pakistan, Sri Lanka, Nova Scotia
Our Region:
Wellburn Pastoral Charge, Dorchester ON
Our Community:
All who are doing essential work on the farm, at the pharmacy and in the store. Those who protect and help us, police, fire, and public servants.
Our Mission:
The Children and teachers at the Callebasse Christian School, Haiti and all children around the world; the country of Haiti.
Family and Friends:
Tammy Wright´s parents Doug & Margaret Mailloux, Ross, Zoe, Donald, Tim, Brian, Cecile, Normalie Voakes, Murray Voakes, Rick, Randy, Al, Nora Grimse, Tom, Pat, Rick, Marie.
Others
who we name in our hearts.
We also offer our prayers for the sheep of our own flock,
in our families and friends,
in our congregation and our community. . .
O Loving Shepherd,
We have all we need,
as we live in You.
We offer the prayer you taught us as we pray, Our Father....
Amen.
[Our prayer was adapted from one written by Rev Karla,
and posted on RevGalBlogPals. https://revgalblogpals.org/ ]
* * * * *
Announcements: If you have any announcements or wish to place a person´s name in the Newsletter for prayers, please call the office (519.326.3138) or email (office@ruthvenpc.com) to the office by Wed Noon.
Thank you to everyone who called, sent cards and messages of Sympathy. Your kindness is greatly appreciated on the passing of my daughter Kim Kudroch. Message from Trudy Wood
* * * * *
FRIENDS, I hope you have been staying safe this past week. In this coming week, the Wednesday Night Zoom meeting at 7 pm will look at Mothers in the Bible. If you are attending the Zoom Devotions ¬ Before we have our chit chat at the end of the devotions, I will ask if you have a 'Mother Story' you would like to share.
Have a most wonderful week,
Blessings,
Olav
* * * * *
For our nourishment:
From signs:
In front of Grace Baptist Church:
6 feet apart today
is better than
6 feet under tomorrow
In front of Journey of Faith Church:
JESUS RODE AN ASS INTO JERUSALEM
KEEP YOURS AT HOME
In front of Edgewood Congregational Church:
SERVICES CANCELLED
GOD MAKING HOUSE CALLS
from book, Holy Humour
On the most joyful day of the year for Christians the world over, celebrating Easter means looking upward. Upward at the empty cross, the empty tomb, the risen Christ. Upward at the promise of eternal life, of new life, of joy.
¨Some people live their lives as Good Friday Christians. During on Easter Sunday service, one little boy asked his mother: ´Why are all these people singing to their shoelaces?´ He understood instinctively that joy comes when you look up, sing with a smile, and feel the good news.¨
¬- Jean Spencer, Camarillo, CA
Rev. Sidney Laing of Dublin, Ireland, got tired of listening to the same old excuses from people who don't attend church. (Before Covid). At the end of his rope, he wrote the following item, titled ¨Ten Reasons Why I Never Wash¨ for his church bulletin:
I was made to wash as a child.
People who wash are hypocrites.
They reckon they are cleaner than other people.
There are so many different kinds of soap,
I could never decide which one was right.
I used to wash, but it got boring so I stopped.
I still wash on special occasions, like Easter and Christmas.
None of my friends' wash.
I'm still young. When I'm older and have got a bit dirtier I might start washing.
I really don't have time.
The bathroom is never warm enough.
People who make soap are only after your money..
Words from Jesus:
"Be of good cheer;
I have over come the world"
John 16.33
In Closing, a prayer from St. Columba (c. 521-597)
My dearest Lord.
Be Thou a bright flame before me.
Be Thou a guiding star above me.
Be Thou a smooth path beneath me.
Be Thou a kindly shepherd behind me.
Today and evermore. Amen
For the Worship Service go to https://www.methodist.org.uk/media/16879/large-print-3-may-worship-if-you-are-unable-to-attend-church.pdf
---