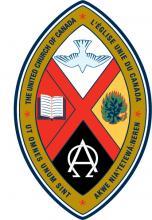 Ruthven Pastoral Charge
United Church of Canada
---
---
Home | History | Covid 19 & ZOOM Worship | The Circuit Rider Newsletter | Announcements | To Donate | Outreach | Weddings/Marriages | Administration | Links
---
The Circuit Rider
The Weekly Newsletter
of the Ruthven Pastoral Charge
Olinda-Ruthven United Church, Ruthven
Trinity (New California)
United Church
Issue 54, May 2, 2021




Greetings Sisters and Brothers;


This week I would like to share with you this Statement of Faith, by Ann Weems, in her book 'Reaching for Rainbows' (p.17).
We believe in God, in Jesus Christ, in the Holy Spirit, and in you and me.
We believe the Holy Spirit has freed us to worship as a community.
We believe the Holy Spirit works through
balloons and ministers
daisies and wiggly children
clanging cymbals and silence
drama and the unexpected
choirs and banners
touching and praying
spontaneity and planning
faith and doubt
tears and laughter
leading and supporting
hugging and kneeling
dancing and stillness
applauding and giving
creativity and plodding
words and listening
holding and letting go
thank you and help me
Scripture and alleluias
agonizing and celebrating
accepting and caring
through you and through me
through Love.
We believe God's Holy Spirit lives in this community of dancing
hand holding people where lines of age and politics and life styles
are crossed.
We believe in praising God for Life.
We believe in responding to God's grace and love and justice for all people.
We believe in the poetry within each of us.
We believe in dreams and visions.
We believe in old people running and children leading.
We believe in the Kingdom of God within us.
We believe in Love.

Have a good week,
Blessings, Olav
* * * * * *
On a housekeeping note –
Recently Rogers, my cell phone provider, went down for
a day or so. Which meant my cell phone was useless.
So I am adding my house phone to my contact information.
| | |
| --- | --- |
| House phone | 519-974-9057 |
| Cell phone | 519-566-7626 |
Messages can be left on house phone and or cell phone.
OTK
* * * * * *
Agnus Day
"I am the true vine, and my Father is the vinegrower. He removes every branch in me that bears no fruit. Every branch that bears fruit he prunes to make it bear more fruit. You have already been cleansed by the word that I have spoken to you. Abide in me as I abide in you. Just as the branch cannot bear fruit by itself unless it abides in the vine, neither can you unless you abide in me. I am the vine, you are the branches. Those who abide in me and I in them bear much fruit, because apart from me you can do nothing. Whoever does not abide in me is thrown away like a branch and withers; such branches are gathered, thrown into the fire, and burned. If you abide in me, and my words abide in you, ask for whatever you wish, and it will be done for you. My Father is glorified by this, that you bear much fruit and become my disciples.
Peace and Joy,
James Wetzstein, creator Agnus Day http://www.agnusday.org
* * * * * * *
Sunday Worship:
If you would like to join our Sunday Worship via Zoom, please contact Rev. Olav Kitchen for the link call/text 519-566-7626 or email okitchen@mnsi.net
Easter Communion - on line - this Sunday, if you wish to participate, have bread/wafer/cracker and juice, grape, wine, water. If you don't feel comfortable, you can simply be apart of the communion in prayer.
This week·s Pastoral Charge Prayer List May 2, 2021
Please include the following in your prayers this week:
Prayers for those battling the corona virus.
Prayers for the Medical and other staff who are treating and caring for patients.
Those battling Cancer:
Doug, Ross, Kevin, Brenda B
Prayers for Normalie V, Bob S, Thom F, Lynn, Mary-Maureen, Donald, Brian
Zoe S.
Prayer requests
from the World Council of Churches:
Afghanistan, Kazakhstan, Kyrgyzstan, Mongolia, Tajikistan,
Turkmenistan, Uzbekistan
from the Antler River Watershed Region:
Tecumseh Pastoral Charge, Tecumseh United Church, Tecumseh
for our area, this week: Roseland Trinity United Church and their
minister Rev. Laura-Jo Marzec
Prayers for the Callebasse Christian School in Haiti, teachers and students
For prayers to be added, please contact Rev. Olav Kitchen
call/text 519-566-7626 or email okitchen@mnsi.net
* * * * * *
Celebrations and Joyous News
Birthdays
| | |
| --- | --- |
| May 2nd | Olav K & Josh M |
| May 4th | Beth G, Donald B and Emerson M C |
| May 5th | Randy N |
| May 8th | Logan & Trevor S |
SHARING

From Bob & Muriel:

A lady was going into the hospital for a serious heart operation and God assured her she had 40 more years to live. The operation was a success so she decided to have a complete make over---face uplift, tummy tuck, breast augmentation etc.---while she was in the hospital. When she left the hospital 2 months later, she was hit by a car and killed. When she got to heaven she said, "God, you said I had 40 years to live." God said, "Sorry. I didn't recognize you."

Something to ponder, From Bonnie M:

When the bubonic plague was passing through Europe in 1527 Wittenberg Germany where Martin Luther lived he wrote this:
"I shall ask God Mercifully to protect us. Then I shall fumigate, help purify the air, administer medicine and take it. I shall avoid places and persons where my presence is not needed in order not to become contaminated and thus perchance inflict and pollute others and so cause their death as a result of my negligence. If God should wish to take me, he will surely find me and I have done what he has expected of me and so I am not responsible for either my own death or the death of others. If my neighbour needs me however I shall not avoid place or person but will go freely."

This Sunday: Fifth Sunday of Easter,
zoom worship at 10 a.m.

This week:

Tues May 4 Official Board Meeting 7p via zoom. Regular Meeting

Next Sunday May 9th Christian Family Sunday/Mother's Day
A special Service.

* * * * * *

ANNOUNCEMENTS

Worship Services – If you miss a service and would like to view it, please let our office administrator know and she will send the link. The link is time sensitive. Office Contact info: 519.326.3138 or office@ruthvenpc.com

DO YOU HAVE an Announcement or some Good News to share?
You are welcome to submit it for the weekly Circuit Rider.
Also, jokes, pictures, sayings are most welcome. To Submit an item please contact Brenda Miller, the Pastoral Charge Administrator at the office (519.326.3138) or email office@ruthvenpc.com to the office by Wed Noon. Office hours are normally 9am - noon, Mon. to Fri.

Thanks to Linda H, Bob & Muriel N and Theo I for their submissions to this issue.

WE NEED people to help with the Screen Sharing on Sunday Mornings -- you will need a
computer/lap top (sorry no tablets or I phones) - if you can help, or have questions
please contact Olav at 519-566-7626 or email okitchen@mnsi.net

Income Tax Time: Brenda Jones is available to prepare simple income tax and benefit returns at no expense for low-income people year round; this service is free. Please call 519.326.7016 for details.

Donations:


Olinda-Ruthven – Offering envelopes at the Church,
or you may contact David Clifford 519.613.8708

Trinity – Offering Envelopes are at the Church,
or you may contact Marie Santos 519.738.2169.

FOR All ANNOUNCEMENTS, including some community announcements please
check our Web site http://www.ruthvenpc.com/index.html and look under Announcements.

WE NEED people to help with the Screen Sharing on Sunday Mornings -- you will need a computer/lap top (sorry no tablets or I phones) - also, knowledgeable in power point. If you can help, or have questions please contact Olav at 519-566-7626 (call or text), email okitchen@mnsi.net, 519-974-9057
---
Ruthven Pastoral Charge Contact Information:
---
The Circuit Rider 2021