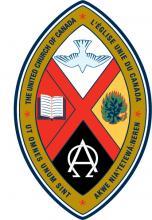 Ruthven Pastoral Charge
United Church of Canada
---
Home | History | 2020 Worship Service Outline | Announcements | The Circuit Rider Newsletter | 2020 Events | Outreach | Administration | Weddings/Marriages | Links |
---
The Ruthven Circuit Rider
Issue #10
7th Sunday After Easter
Sunday May 24th, 2020
Worship Service for May 24 2020
---
IN THE WILDERNESS
In these strange times there are many comparisons with other events/situations that are helpful and instructive. When we look the times of war, or previous pandemics that swept the world we are inspired by the faith of people in those situations. One person I have found to be of great inspiration is Martin Rinkart.
The greater part of Rinkart's professional life was passed amid the horrors of the Thirty Years War. Eilenburg being a walled town became a refuge for fugitives from all around, and being so overcrowded, not unnaturally suffered from pestilence and famine. During the great pestilence of 1637 the Superintendent went away for change of air, and could not be persuaded to return; and on Aug. 7 Martin Rinkart had to officiate at the funerals of two of the town clergy and two who had had to leave their livings in the country. Rinkart thus for some time was the only clergyman in the place, and often read the service over some 40 to 50 persons a day, and in all over about 4,480. At last the refugees had to be buried in trenches without service, and during the whole epidemic some 8,000 persons died, including Rinkart's first wife, who died May 8, 1637. ( Hymnary.org)
Martin during the time of adversity, wrote this wonderful hymn,
Now Thank We All Our God:
Now thank we all our God, with heart,
and hands, and voices,
who wondrous things has done,
in whom this world rejoices;
who from our mother's arms has blessed us on our way
with countless gifts of love, and still is ours today.

O may this bounteous God
through all our life be near us,
with ever joyful hearts
and blessed peace to cheer us,
and keep us strong in grace, and guide us when perplexed,
and free us from all ill in this world and the next.

All praise and thanks to God
for all that has been given,
the Son, and Spirit blest
who dwell in highest heaven,
the one eternal God, whom heaven and earth adore;
for thus it was, is now, and shall be evermore.
A comparison I have been reflecting on is the people of Israel when they journeyed through the wilderness on their way to the promised land. Their journey through the wilderness describes our situation. For instance, their place of worship was a temporary tent—a tent of the Lord. Our tent of the Lord is a newsletter, YouTube, or Facebook. We also, can set up 'a tent in time' when we pray, or study/reflect on God's Word.
As the wilderness was a dangerous time for those people long ago, it is also, a dangerous time for us. A time when we could let boredom control our lives and we make happiness our goal... some people go out in cars to speed as fast as they can because they are bored and need some excitement. They have no meaning in their lives. Iris Mauss, a social psychologist at U.C. Berkeley writes:
"Wanting to be happy can make you less happy. If you explicitly and purposely focus on happiness, that appears to have a self-defeating quality. Don't spend your valuable time seeking your own happiness. You will end up feeling more shallow than you can ever imagine. Pursuing meaning, however, makes you feel good about yourself, because you are pursuing something bigger than yourself. Something that makes you come alive." Time in the wilderness is a one of learning, adapting, making discoveries. It is a meaningful time, a time of faith. Faith: "Faith is not certainty. Faith is the courage to live with uncertainty" (Rabbi J. Sacks). Our journey through life is not straight-- there are curves and bends in the road. Crises, pandemics suddenly appear but we can deal with it! The Lord is with us, giving us meaning and the courage we need.
Forty days after the resurrection, Jesus gathers his followers on the Mount of Olives where he began his Palm Sunday journey to Jerusalem--- only now he is leaving and tells them to wait. They are plunged into a wilderness --- a time spent in the upper room to wait for God's promised Spirit.
I close with Charles Wesley's wonderful Ascension hymn for us to ponder in our wilderness:
Hail the day that sees him rise, hallelujah!
taken from our wondering eyes, hallelujah!
Christ, awhile to mortals given, hallelujah!
re-ascends his native heaven. Hallelujah!

There the glorious triumph waits; hallelujah!
lift your heads, eternal gates; hallelujah!
Christ has conquered death and sin; hallelujah!
take the King of Glory in. Hallelujah!

Though returning to his throne, hallelujah!
still he calls the world his own; hallelujah!
him though highest heaven receives, hallelujah!
still he loves the world he leaves. Hallelujah!

See, he lifts his hands above, hallelujah!
see, he shows the prints of love, hallelujah!
hark, his gracious lips bestow, hallelujah!
blessing on his church below. Hallelujah!

Still for us he intercedes, hallelujah!
his prevailing death he pleads, hallelujah!
near himself prepares our place, hallelujah!
first-fruits of our human race. Hallelujah!
To God be the Glory, Amen.
Time of Prayer
We lift to you, tender God, those most affected at this time:
The sick, and their care givers,
The doctors, nurses, and support people doing all they can.
We would lift up those we know working in health care:
Elishia, Emily, Jennifer, Julie
Our Country and our World:
Angola and Mozambique

Our Region:
Princeton/Etonia Pastoral Charge, Princeton, ON

Our Community:
All who are doing essential work on the farm,
at the pharmacy and in the store.
Those who protect and help us,
police, fire, and public servants.

Our Mission:
The Children and teachers at the Callebasse Christian School, Haiti
and all children around the world; the country of Haiti.

Family and Friends:
Tammy Wright's parents Doug & Margaret Mailloux, Ross, Zoe, Donald, Tim, Brian, Cecile, Rick, Randy, Al, Normalie Voakes, Murray Voakes, Nora Grimse, Tom, Pat, Rick, Marie, Dax Rounding (see announcements for special request regarding Dax)

For others who we name in our hearts.......

We offer these prayers in the name of Jesus,
who taught us to pray....

Our Father..... Amen.

Announcements

The Minister Please remember that I am available for you. Feel free to contact me at 519-566-7626 (call or text) or 519-974-9057. My E mail is okitchen@mnsi.net We can also arrange a one on one Zoom meeting at any time, if you wish. If you want to talk or just 'chit chat' or share some prayer concerns, I am there for you. You do not need to be a member of the pastoral charge. Please note, I am of no help regarding cooking or gardening. Blessings, Olav

THIS WEEK:
'Tuesday with the Minister', 7:00 p.m. All are welcome
A brief devotion and a time for Chit Chat (if you would like to linger)

If you have questions and or would like an official Zoom invitation please contact me at okitchen@mnsi.net.

Special Request for:
Dax Rounding son of Dan and Michelle Rounding is 11 years old. He is fighting cancer. He was diagnosed with lymphoblastic lymphoma stage 3. He is in a London hospital. His treatment will last 2 and a half years. Dax is a real character, bright and always smiling and loves hockey and football, his friends and family. He has had to go through a lot of tests awake. He is being very brave. They have started a go fund me page to help his parents with travel, accommodations, gas and food.
Sincerely,
Charlene Swaddling
For more information,
email Charlene Swaddling
Or call her at 519.733.3696.
You may also send a cheque to Dax's Uncle
Doug Rounding,
74 Gosfield Townline W,
Essex, Ontario N8M 1Y7

Olinda Ruthven: Photo Directory Please note that our church family photo album will be completed this summer. The company is taking steps to ensure customers and staff are safe. They will contact us in June to book a photo session in July for the snowbirds who were away and others. If you have any questions or would like to sign up, please contact David Clifford at (519) 613-8708.

Good News!! Lynn Mailhoit became a Great Aunt on May 7 at 11:50pm to a baby Boy, Percy Mitchell Ringrose. Grand son of Lynn's sister Jill and husband Tracy, son of Kevin and Carlie Ringrose. Congratulations!

Happy Birthday to
Floyd – May 14
Stan – May 19
Paul & Zac – May 21
Dorothy - May 22
Ben – May 25
Margaret - May 25
Josh – May 26
Tom - May 28
Norm - May 29
Happy Anniversary

18th to Jay and Mary Maureen – May 11
53rd to Fred and Donna - May 19
56th Martha & Jake - May 22
64th to Jim and Shirley on May 26
Youth Camp Kenesserie https://www.kenesserie.com The folks at Camp Kenesserie (KENt, ESSex, ERIE Presbyteries) Are having events NOW and are planning a Virtual Camp. Please go to the web site and check it out!!
Prayers, or Good News Announcements, If you wish to place a person's name on the prayer list (with proper permission) or you would like to share some Good News, please call the office (519.326.3138) or email (office@ruthvenpc.com) to the office by Wednesday Noon.
Today's Blessing:
May the Lord of peace himself give us peace
at all times and in all ways.

The grace of our Lord Jesus Christ,
and the love of God,
and the fellowship of the Holy Spirit be with us all. Amen.
A Special Prayer:
A Blessing for Face Masks
Here is a beautiful blessing for those who create, fund, share and wear facemasks during the COVID-19 Pandemic. It was written by Rev. Donna Vuilleumier, Minister at Smith Memorial Church, UCC in Hillsboro, NH.
She writes, "We have some women in the community who have been making face masks and ear savers and sending them around the country, as well across the front steps of our church for people to help themselves. This is not a unique situation as this mask-making ministry is everywhere."
A Blessing for Face Masks:
Blessed are those who give the gift of their time and their talent
to create face masks for others,
for their community, for strangers,
for they shall help to save the lives of many people.
Blessed are those who make masks for others to wear
so that together we may protect others,
especially the most vulnerable
who at another time had protected us
when they worked as first responders,
served in the military,
or taught us the school lessons of our childhood,
for they shall truly know the value of each human life.
Blessed are those who work tirelessly to fill bins in the market
or the clothesline across the front door of the church
with masks of all sizes and types,
for they shall know that this is grace, compassion,
and love of neighbor.
Blessed are the mask makers
who send face masks to those who may be forgotten,
to the agencies that support the homeless,
nursing home staff and residents,
the mentally ill,
the prisoner,
the tenderest among us,
for they shall have respected and remembered the least of these.
Blessed are those who crochet ear savers
and hunt down the buttons
that hook on to the face masks for comfort
for those who wear them for endless hours,
for they shall see the face of God
in each caregiver who wears one.
Blessed are those who give out of their own money
for supplies and postage for face masks and ear savers
because others' lives and comfort are more important
than their personal checking account,
for theirs is the kingdom of heaven.
Blessed are those who wear face masks
to show their care for others,
who know that they can be passing on the virus
that moves as a stealth,
infecting others days before their own symptoms emerge
for they shall be for they shall be called children of God.
O Holy One.
Bless the mask makers, those who create –
from cloth, flannel, elastic, wire, yarn and buttons –
the barriers that allow us to be out among others
yet keep them safe from what we might be silently harboring.
Bless the mask wearers
that we may see them as a sign of care and concern for others;
that we may see your face beneath each mask.
Bless us all
that we may see that by covering our noses and mouths
we have opened our eyes and our hearts to one another. Amen.
~ submitted by Rev. Donna Vuilleumier, Pastor at Smith Memorial Church, UCC in Hillsboro, NH.
(CCLI #687879)
---