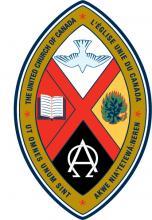 Ruthven Pastoral Charge
United Church of Canada
---
Home | History | 2020 Worship Service Outline | Announcements | The Circuit Rider Newsletter | 2020 Events | Outreach | Administration | Weddings/Marriages | Links |
---
The Ruthven Circuit Rider
Issue #9
6th Sunday After Easter
Victoria Day Weekend
Sunday May 17, 2020
---
Worship Service for May 17 2020
On this 6th Sunday of Easter, we come into the presence of the Almighty God to offer our worship, praise and thanksgiving. In particular on this Sunday, we thank God for Florence Nightingale, and Edith Cavell both nurses. Nurses Week concluded last Tuesday, May 12th on the 200th anniversary of Florence Nightingale´s birth. As our world is in the midst of a pandemic, we realize the importance of nursing and nurses in our society.
Personally I am well aware of nurses! In the world of nursing I have friends and family members. My mother was a nurse and so, I have a great deal of sympathy for those who have experienced a parent as a nurse. You have to be ´really´ sick to skip school! They know ¬ no faking it! :(
Today, we are looking at two powerful ladies who went against the trend; whose power is displayed through love, service and sacrifice. These attributes are seen in Jesus which gave him power and authority and which inspired Florence Nightingale and Edith Cavell
Florence Nightingale was determined to be a nurse even though her parents thought it was beneath her ´status´. Nurses at that time were seen as drunks, since the hospital conditions were so poor that to deal with the stink of the hospital the nurses and doctors drank to excess. The early Victorian hospitals smelled big time, since there was poor hygiene. It is recorded that a visitor to St. George´s Hospital in London England discovered mushrooms and maggots thriving in the damp, dirty sheets of a patient recovering from a compound fracture. The man did not complain since he thought it was the normal state for the hospital.
Florence was born on 12th May 1820 in Florence, Italy, (she was named after the city) while her parents William and Frances were on tour. She started her career helping out in London hospitals and at the outbreak of the Crimean War in 1854 travelled with others to Scutari (outskirts of Istanbul, Turkey) to nurse the wounded. Britain was at war with Russia (the Crimean War 1854-1856) and the conditions in the hospitals were very bad. Hundreds of soldiers were injured in the fighting. When Florence got to the hospital, she saw that wounded men were sleeping in overcrowded, dirty rooms without any blankets. She worked constantly at the British base hospital, and she earned several nicknames¬"the Angel of the Crimea" and "the Lady with the Lamp" (because she made nighttime rounds to tend to patients while carrying a lamp)
Florence used her experiences in the Crimea, to write a 830-page report on proposed reforms for military hospitals with poor conditions. Upon her return, she was honoured by Queen Victoria (whose weekend this is!!) who gave her an engraved broach along with $250,000. She used the money to fund a hospital and a nurse training school.
Edith Cavell, was born in 1865. She was a Sunday School teacher, a governess, and after nursing her own father through a serious illness she chose to become a nurse. Her role model was Florence. Edith was responsible for starting the first professional school of nursing in Belgium in 1907 and, after the outbreak of World War I, nursed soldiers from both sides of the conflict. She said to her nurses ¬
"Any wounded soldier must be treated, friend or foe. Each man is a father, husband, or son. As nurses you must take no part in the quarrel our work is for humanity. The profession of nursing knows no frontiers."
She became aware of the plight of British and French soldiers cut off by the rapid German advance. And so she offered help to the wounded soldiers--hiding them in her basement and nursing them. She worked with the Belgian and French resistance to get them back to neutral Holland. Edith helped well over 200 soldiers. She was betrayed and arrested, and executed at 7.00 a.m. on Tuesday 12th October 1915.
She said of her activities:
"The Germans may call it a crime if they like, it is a crime of which I am proud, for I am sure that the Christ whom I serve would not have left those men to perish at the hands of their merciless foes."
On the eve of her execution her last words to the Chaplain were: "Standing as I do in view of God and eternity, I realise that patriotism is not enough. I must have no hatred or bitterness for anyone."
It was her faith in Christ that inspired her in all her actions and upheld her during her time in prison.
These women are an inspiration in our self centred, self obsessed world. They witness to love, service, and sacrifice. These are the things that shaped their lives through their discipleship of Jesus who said-- " the Son of Man came not to be served but to serve, and to give his life a ransom for many."
Today we acknowledge that the lives of Florence and Edith have made our world a better place for what they said and did. So let us all follow their example of love, service and sacrifice and so play our part in making Canada and the world a better place today.
To God be the Glory. Amen.
Let us pray to Almighty God, whose Son came that we might have life.
HEAVENLY Father, we give you thanks for the life and work of Florence Nightingale and Edith Cavell, and for those whom they have inspired to serve with care and compassion.
Lord, hear us. Lord, graciously hear us.
We give you thanks for all who provide leadership in the provision of healthcare and in the nursing profession, and pray that, in challenging times, support and compassion may be shown to those most in need.
Lord, hear us. Lord, graciously hear us.
We pray for all who promote health and well-being in policy and practice; for nurses offering care, both in hospitals and in homes; for nurses in training and those who teach them; for all engaged in research; and all those who, through their office, work for the flourishing of all people.
Lord, hear us. Lord, graciously hear us.
We lift to you, tender God, those most affected at this time: The sick, and their care givers, The doctors, nurses, and support people doing all they can. We would lift up those we know working in health care: Elishia, Emily, Jennifer, Julie
Our Country and our World:

Indian Ocean Islands: Comoros, Madagascar, Maldives, Mauritius, Seychelles
Our Region:

Villages United Pastoral Charge , Granton ON
Our Community:
All who are doing essential work on the farm, at the pharmacy and in the store. Those who protect and help us,
police, fire, and public servants.
Our Mission:

The Children and teachers at the Callebasse Christian School,
Haiti and all children around the world; the country of Haiti.
Family and Friends:

Tammy Wright´s parents Doug & Margaret Mailloux,
Ross, Zoe, Donald, Tim, Brian, Cecile, Rick, Randy, Al,
Normalie Voakes, Murray Voakes, Nora Grimse, Tom,
Pat, Rick, Marie.
We pray for Betty Carder on the death of her brother-in-law
Bill (Red) Derbyshire
Dax Rounding son of Dan and Michelle Rounding is 11 years old.
He is fighting cancer. He was diagnosed with lymphoblastic lymphoma stage 3.
He is in a London hospital. His treatment will last 2 and a half years.
Dax is a real character, bright and always smiling and loves hockey and football,
his friends and family. He has had to go through a lot of tests awake.
He is being very brave. They have started a go fund me page
to help his parents with travel, accommodations, gas and food.
A prayer circle would be much appreciated.

Sincerely,
Charlene Swaddling
For more information,
email Charlene Swaddling
Others who we name in our hearts.......
Lord, hear us. Lord, graciously hear us.
REMEMBER in your kingdom, O Lord, all those who have faithfully served you here on earth and are now at rest; grant us, with them, and with all the faithful departed, the joy of your salvation.
Lord, hear us. Lord, graciously hear us.
Rejoicing in God´s new creation, let us pray as our Saviour has taught us:

OUR Father, who art in heaven, hallowed be thy name; thy kingdom come;
thy will be done; on earth as it is in heaven. Give us this day our daily bread.
And forgive us our trespasses, as we forgive those who trespass against us. And
lead us not into temptation; but deliver us from evil. For thine is the kingdom,
the power, and the glory, forever and ever. Amen.
Announcements
Tuesday with the Minister
The Wednesday night ´time with the minister´ moves to TUESDAY Nights at 7:00 pm. Go to Zoom.
If you have questions and or would like an official Zoom invitation please contact me at okitchen@mnsi.net
Prayers or Announcements
Announcements:
If you have any announcements or wish to place a person´s name in the Newsletter for prayers,
please call the office (519.326.3138) or email (office@ruthvenpc.com) to the office by Wed Noon.
Youth
Kenesserie
The folks at Camp Kenesserie (KENt, ESSex, ERIE Presbyteries)
Are having events NOW and are planning a Virtual Camp.
Please go to the web site and check it out!!
For the Worship Service go to https://www.methodist.org.uk/media/17029/large-print-17-may-worship-if-you-are-unable-to-attend-church.pdf"
* * * * *
A Special thank you to Barbara Keyes for the many years that she has reported and put in articles in the Kingsville Reporter--your column will be missed by many!
* * * * *
FRIENDS, following the Blessing there are pictures and quotes from Florence Nightingale to ponder.
Please stay safe and have a good week!
Olav
THE BLESSING

Go forth into the world in peace; be of good courage;
hold fast to that which is good;
render to no-one evil for evil;
strengthen the fainthearted;
support the weak;
help the afflicted;
honour all people;
love and serve the Lord, rejoicing in the power of the Holy Spirit;
and the blessing of God almighty, the Father, the Son,
and the Holy Spirit, be among you and remain with you always.
Amen.
---
| | |
| --- | --- |
| | Edith Cavell |
This is her origianl grave in Belgium.
She was later moved to England.
This picture is one that was
special to my father
who was a WWI veteran.
---
Florence Nightingale


Quotes to ponder from Florence Nightingale
--I attribute my success to this ¬ I never gave or took any excuse. ¬
-- So never lose an opportunity of urging a practical beginning, however small, for it is wonderful how often in such matters the mustard-seed germinates and roots itself.¬
-- Were there none who were discontented with what they have, the world would never reach anything better. ¬
Florence said the object and colour in the materials around us actually have a physical effect on us, on how we feel.¬
--How very little can be done under the spirit of fear.¬
--The world is put back by the death of every one who has to sacrifice the development of his or her peculiar gifts to conventionality. ¬
--I am of certain convinced that the greatest heroes are those who do their duty in the daily grind of domestic affairs whilst the world whirls as a maddening dreidel. ¬
-- Let whoever is in charge keep this simple question in her head (not, how can I always do this right thing myself, but) how can I provide for this right thing to be always done? ¬
-- To understand God's thoughts we must study statistics, for these are the measure of his purpose. ¬
What cruel mistakes are sometimes made by benevolent men and women in matters of business about which they can know nothing and think they know a great deal. ¬
I think one's feelings waste themselves in words; they ought to be distilled into actions which bring results.
"Live your life while you have it. Life is a splendid gift. There is nothing small in it. Far the greatest things grow by God's law out of the smallest. But to live your life, you must discipline it.
So never lose an opportunity of urging a practical beginning, however small, for it is wonderful how often in such matters the mustard-seed germinates and roots itself.
A dark house is always an unhealthy house, always an ill-aired house, always a dirty house. Want of light stops growth and promotes scrofula, rickets, etc., among the children. People lose their health in a dark house, and if they get ill, they cannot get well again in it.
For the Worship Service go to https://www.methodist.org.uk/media/17029/large-print-17-may-worship-if-you-are-unable-to-attend-church.pdf"
---