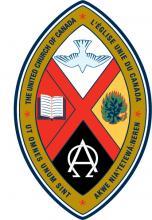 Ruthven Pastoral Charge
United Church of Canada
---
Home | History | 2020 Worship Service Outline | Announcements | The Circuit Rider Newsletter | 2020 Events | Outreach | Administration | Weddings/Marriages | Links |
---
The Ruthven Circuit Rider


Issue #8

Mother´s Day
Family Sunday

Sunday May 10, 2020
Worship Service for May 10
---
Ruth and Naomi
On this Sunday we celebrate Mothers and also the Family. Therefore I would like to share with you a special story from the First (Old) Testament. It is a story without any miracles, and it doesn´t have any visions. A down to earth story where people don´t go off to a mountain top --it happens in the midst of life ¬ordinary life. Ordinary life where you and I live. It is about Ruth and Naomi. We begin with Naomi´s husband Elimelech, in the midst of a famine, deciding to leave Bethlehem (House of Bread) and to go to a foreign land Moab (a part of the present state of Jordan). So Elimelech with Namoi and their two boys move to Moab. This move was a disastrous decision. Elimelech dies leaving Naomi and the two boys. These boys Mahlon and Chilion had married Moabite girls Orpah and Ruth. The boys die and their names give a hint that they were not healthy --Mahlon means ´sickly´ and Chilion means ´frail´.
Naomi now begins her sad journey back to Bethlehem, anticipating that she will be the object of ridicule and contempt upon her return. They had fled from family and friends in a time of need to seek a better life elsewhere. She is not expecting a happy reunion. Orpah and Ruth start to follow her, but Naomi encourages them to return to their own families. Orpah is convinced, but Ruth embraces Naomi and utters those wonderful words,
´Do not press me to leave you
or to turn back from following you!
Where you go, I will go;
where you lodge, I will lodge;
your people shall be my people,
and your God my God.

17
Where you die, I will die¬
there will I be buried.
May the Lord do thus and so to me,
and more as well,
if even death parts me from you!´
We see self sacrifice, on Naomi´s part in letting go of her daughters -in- law and willing to go on alone to face the hardship of an uncertain future. And we see also, the self sacrifice of Ruth, a person of another race, another religion, nationality, and another generation saying she will stick with Naomi what ever comes!

We have the story of two strong and resilient women, where life had given them bad breaks, clinging to each other and moving forward in life. We see in them loving kindness. And, loving kindness is the core of the story. Loving kindness as one theologian has phrased it: "Love in deed".

They have made a commitment to each other, and to the care for the other. The story does not stop here, with Ruth´s wonderful proclamation. We see it in the people of Bethlehem, who did not despise Naomi, as she expected. She was greeted with love and care. We see it in the love and care of the old man Boaz (he was not a spring chicken) and the Bethlehem community.

In these days of a virus breaking out, we have a story where loving kindness breaks out amongst two women and a community. In an everyday ordinary place called Bethlehem, two ordinary people become a part of God´s purposes. Their story is woven into the Bible to show what God wants for the whole world ¬ Thy Kingdom come on earth as it is in heaven.

´Loving kindness´ in the ordinary everyday life is a sign of the Kingdom. Christianity is not about living on a mountain top or in a church building, but living the love we are shown by Ruth and Naomi; the love we see in Jesus. Jesus who is the descendant of Ruth and was born in Bethlehem.

To God be the Glory. Amen.

Let us pray,

Loving God, we approach your throne on behalf of the mothers whom you have entrusted with the care of your most precious little ones. We thank you for creating each mom and dad with a unique combination of gifts and talents. We thank you for the sacrifice of self each parent gives for their children. For the late nights spent rocking a colicky infant. For the hands calloused from washing, wiping, scrubbing, mixing, baking, stirring, hugging, patting, disciplining, holding, writing, erasing, painting, and pouring.

We thank you for the gift of time moms and dads give for their kids, whether it´s stay-at-home parents, working parents, and parents who have some combination of the two. We thank you for the flexibility of moms and dads for their tirelessness, their perseverance, and their devotion. We pray you give each mom and dad strength. Help them to see in every mundane task the eternal, cosmic significance that you place on parenthood. Help them to understand that the most radical, world-changing events may be happening anonymously in their home. Help them to forgive those who undermine their significance.

We also pray for those who never had the honour of being parents, but whose nurturing extends to the many poor and needy who cross the threshold of their lives.

We ask you to be the daily bread of tired mothers, fathers, care givers. We ask you to be their living water. We ask you to be their source of spiritual and physical strength.

Loving God, on this day in which we honour mothers, may we love and cherish the special women who have born us, who have nurtured us, and who have prayed for our well-being. May our hearts overflow with gratitude to you, who formed and knitted each of us in a mother´s womb.

On this day O Lord, we would pray for families....each family is different and unique but precious in your sight. We pray your blessing on all families. We would remember those whose family has become caustic and dysfunctional. Bless, guide and support them, especially the children. We pray for healing mercies for them.

We would pray for those who feel they have no family, or feel abandoned by their family. They have you and us-- your family... may we accept and love the abandoned and unlovable—for you God love us.

In love we lift up our sisters and brothers....

We lift to you, tender God, those most affected at this time:
The sick, and their caregivers,
The doctors, nurses, and support people doing all they can.
We would lift up those we know working in health care:
Elishia, Emily, Jennifer, Julie

Our Country and our World:
Bangladesh, Bhutan, Nepal, Nova Scotia

Our Region:
First Pastoral Charge, St. Thomas ON

Our Community:
All who are doing essential work
on the farm, at the pharmacy
and in the store.
Those who protect and help us,
police, fire, and public servants.

Our Mission:
The Children and teachers at the Callebasse Christian School,
Haiti and all children around the world; the country of Haiti.

Family and Friends:
Tammy Wright's parents Doug & Margaret Mailloux,
Ross, Zoe, Todd & Alison, Donald, Tim, Brian, Cecile,
Normalie Voakes, Murray Voakes, Rick, Randy, Al,
Nora Grimse, Tom, Pat, Rick, Marie.

Others who we name in our hearts.

WE prayer for all who are in trouble,
that those who are sick may be cared for,
those who are lonely sustained,
those who are oppressed strengthened,
those who mourn comforted,
and that those who are close to death
may know the risen Lord.
We give thanks
for those who have died in the faith,
especially those known to us.
Who have entered into your joy and peace
of your nearer presence.
Grant that we may follow their example,
and come to share with them
the glory of everlasting life,
through Jesus Christ our Lord, who taught us to pray,
Our Father who art.....

* * * * * *

From your Minister:

Greetings everyone, especially Mothers and those who do mothering. One hundred and twelve years ago, on Sunday May 10th, there was the first church service to honour Mothers. The service was held at Andrew´s Methodist Church of Grafton, West Virginia USA. Anna Marie Jarvis and fellow members of the church led the cause to make Mother´s Day an official Observance.

Today, we remember and give thanks for our own mothers and all who are mothers, and those who do mothering. We have to remember:

And on the Seventh Day
God rested,
And Mom took over.

A reminder this coming week we are having an Official Board Meeting, via Zoom. In addition to computer/lap top/ i-phone, you can join by regular phone. The information will be sent out to all Official Board Members.

Have a most blessed week,
Your friend and minister,
Olav

* * * * * * * *

ANNOUNCEMENTS:

Announcements: If you have any announcements or wish to place a person´s name in the Newsletter for prayers, please call the office (519.326.3138) or email (office@ruthvenpc.com) to the office by Wed Noon.

Official Board Meeting, Monday May 11th at 7:00 p.m. It will be a zoom meeting. Information will be sent out. If you do not have the information please contact, Brenda Miller at the Pastoral Charge Office (see above for contact information).

Wednesday Zoom Devotions will continue to be held at 7pm. All are welcome. For contact information,
email Olav: okitchen@mnsi.net

* * * * * *

From the book: Healing through Humour:

Advantages of aging:
- Kidnappers are not very interested in you.
- People no longer view you as a hypochondriac.
- Your secrets are safe with your friends because they can´t
remember them either.
- Your supply of brain cells is finally down to a
manageable number.
- No one expects you to run into a burning building.
- There´s nothing left to learn the hard way.
- Your joints are more accurate than the National
Weather Service. - In a hostage situation, you are likely to be released first.
The Senility Prayer:
God, grant me the senility to forget the people I never liked anyway,
the good fortune to run into the ones that I do like,
and the eyesight to tell the difference.
A hymn book made for seniors:
- Precious Lord, Take My Hand and Help Me Up
- It Is Well with My Soul, But My Knees Hurt
- Just A Slower Walk With Thee
- Go Tell It On the Mountain, But Please Speak UP
- Nobody Knows the Trouble I Have Seeing
Living in Faith:
My grandmother, who lived in Tucson, was well known for her faith and her lack of reticence in talking about it. She would go out on the front porch and yell, "Praise the Lord!" Her next door neighbour would shout back, "There ain´t no God" During those days, my grandmother was very poor, so the neighbour decided to prove his point by buying a large bag of groceries and placing it at her back door.
The next morning, Grandmother wen to the porch and, seeing the groceries, said, "Praise the Lord!" The neighbour then stepped out from behind a tree and said, " I bought those groceries, and there ain´t no God." Grandmother replied, "Lord, you not only sent me food but you made the devil pay for it."
Healing Through Humour, by Charles and Francis Hunter
* * * * * * *
Have a good week
and May the eye of the Great God be on you,
the eye of the God of Glory,
the eye of Mary's Son,
the eye of the gentle Spirit,
the kindly eye of the Three be on you,
to aid you and to shepherd you.
Amen.
For the Worship Service go to https://www.methodist.org.uk/media/17029/large-print-10-may-worship-if-you-are-unable-to-attend-church.pdf"
---