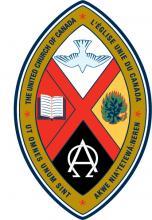 Ruthven Pastoral Charge
United Church of Canada
---
---
Home | History | Covid 19 & ZOOM Worship | The Circuit Rider Newsletter | Announcements | To Donate | Outreach | Weddings/Marriages | Administration | Links
---
The Circuit Rider
The Weekly Newsletter of the Ruthven Pastoral Charge
Issue 46, March 7, 2021
Second Sunday in Lent
The Circuit Rider
The Weekly Newsletter of the Ruthven Pastoral Charge
Issue 46, March 7, 2021
Third Sunday in Lent
This week´s Scripture readings are:
Exodus 20. 1 ¬ 17, Psalm 19, 1 Corinthians 1. 18 ¬ 25, John 2. 13 ¬ 22.
In our Lent preparation there are various sources to support us. Some are of no value; others are very helpful. Last week, we had the Rev. Susan Sparks, this week the Rev. John van de Laar from Sacredise.
Sacredise was founded in 2004 by John van de Laar. John is a liturgist with 40 years of experience in a wide variety of church, community, and musical settings. As a minister of the Methodist Church of Southern Africa, John was worship director for three National Conferences and was the chief liturgist for the dedication of the new Seth Mokitimi Methodist Seminary in 2010.mailto:john@sacredise.com
THOUGHT FOR THE WEEK
This Sunday you may encounter two significant passages from the Scriptures. In the Old Testament the Lectionary has chosen the giving of the Ten Commandments to Israel. This was the first step in God´s plan to turn the newly liberated slave-people of Israel into a God-reflecting community. The commandments were not meant to restrict the people. They were instructions to help them live in freedom-freedom from all of the oppression, idolatry and fragmentation of their lives in Egypt. The first four commandments called for love of God and the last six called for love of one another. Together the commandments were ten invitations into the freedom of love.
In the Gospel reading from John that is set for this week, we discover what happens when we choose slavery over freedom. Here Jesus overturns the tables of the moneychangers and animal sellers in the Temple, because they were operating corruptly, and the priests were getting a kick-back. The Temple was supposed to be the centre of Israel´s liberated national and religious life, but it had become a centre of oppression, corruption and exploitation. Jesus´ shocking upsetting of the whole system was a prophetic act calling God´s people back to the liberation of love.
Unfortunately, we all have a tendency to choose slavery over freedom, to choose judgement, injustice and self-interest over love. This week the Daily Worship readings will be challenging us to live as free, loving followers of Christ.
[If you wish to find out more and get their free weekly devotions: https://sacredise.com/daily-worship-downloads/ ]
* * * * * *
AGNUS DAY
The Passover of the Jews was near, and Jesus went up to Jerusalem. In the temple he found people selling cattle, sheep, and doves, and the money changers seated at their tables. Making a whip of cords, he drove all of them out of the temple, both the sheep and the cattle. He also poured out the coins of the money changers and overturned their tables. He told those who were selling the doves, "Take these things out of here! Stop making my Father´s house a marketplace!" His disciples remembered that it was written, "Zeal for your house will consume me." The Jews then said to him, "What sign can you show us for doing this?" Jesus answered them, "Destroy this temple, and in three days I will raise it up." The Jews then said, "This temple has been under construction for forty-six years, and will you raise it up in three days?" But he was speaking of the temple of his body. After he was raised from the dead, his disciples remembered that he had said this; and they believed the scripture and the word that Jesus had spoken.

Peace and Joy,
James Wetzstein,
creator Agnus Day

This week´s Pastoral Charge Prayer List

Please include the following in your prayers this week:

Prayers for those battling the corona virus and for those who have died.

Prayers for the Medical and other staff who are treating and caring for patients.

Those battling Cancer:
Murray V, Doug H (Mary M's brother),
Brian S (Glen & Sylvia's son), Ross A (Olav's nephew).
Kevin K (Julia's grandson), Brenda B.

Prayers for the family of Melbourne Thorpe

Prayers for Normalie V, Paul J, Bob S

Prayers for Zoe S (granddaughter of Donna & Fred T).

Prayer requests

from the World Council of Churches:
Ireland, United Kingdom: England, Northern Ireland, Scotland, Wales

from the Antler River Watershed Region:
Merlin-Fletcher Pastoral Charge:
Merlin United Church and Fletcher United Church, Merlin

for our area, this week: Glenwood United Church and their minister
the Rev. Dr. Catherine Collins-Barker.

For prayers to be added, please contact Rev. Olav Kitchen

call/text 519-566-7626 or email okitchen@mnsi.net * * * * * *

Wednesday Night Lenten Devotional - 7:00 pm

| | | |
| --- | --- | --- |
| Mar 10th | | Capernaum |
| Mar 17t | | Sea of Galilee (and maybe Irish Sea |
| Mar 24th | | Jerusalem |
| Mar 31st | | Gethsemane |
* * * * * *
Sunday Worship: 10am via Zoom
Worship Services:
Worship Services are zoomed Sunday Mornings at 10am.
There will be no Services in our Churches at this time.
Please email our Minister Rev. Olav Kitchen okitchen@mnsi.net
or call/text at 519-566-7626 to receive the link for the Services.
All are welcome!
* * * * * *
Celebrations and Joyous News
Birthdays
| | |
| --- | --- |
| March 7th | Makayla M and Emmalina W |
| March 8th | Lydia M |
| March 9th | Leanne C |
| March 13th | Amanda N |
* * * * * *
ANNOUNCEMENTS
This Week :
Today ¬ Sunday March 7th ¬ Worship: 10 am via Zoom.
All are welcome. Please contact the minister for your invitation to zoom okitchen@mnsi.net or call/text at 519-566-7626.
Wednesday ¬ March 10, Lenten Devotional ¬ 7:00 pm
Same Sunday login
---
Income Tax Time: Brenda Jones is available to prepare simple income tax and
benefit returns for low income people.
Please call her at 519.326.7016 for details.
Olinda-Ruthven ¬ 2021 donation envelopes are in the office for pick up.
If unable to get yours at this time, you may place your cheque or cash
donation in a regular envelope. As always, PAR and Interac e-transfer
are other options you can consider.
Thank-you. David Clifford
Trinity ¬ Envelope are at the Church or you may contact Marie 519.738.2169 for options.
Circuit Rider ¬ If you know of anyone who would like to receive or no longer wish to receive the Circuit Rider
by mail or email, please contact the office.
The World Day of Prayer would have been Friday, March 5 at the Faith Reformed Church, Albertville. This Service has been postponed till 2022. If you would like to view the organization's broadcast, from Toronto, please click on the following link. https://wicc.org/one-hour-world-day-of-prayer-service-available-on-video/
Email Warning from Riverside United Church, Windsor ON:
I would like to send out a warning to everyone of an e-mail received here at Riverside United Church that looked very legit at first. It stated it was from our minister Rev. Frank Staples and this is what it said:
Do you have a moment I have a request I need you to handle discreetly.
I am currently busy in a meeting now, no calls so just reply to my email.
I found it a bit odd but replied and from there the treasurer and I continued with further e-mails. The message was that Rev. Frank wanted me to purchase gift cards to thank the diligent staff as an incentive. It became apparent that was a scam when he wanted me to scratch off the back of the gift cards and send pictures of the back to him (at a bogus email address). I was to keep the gift cards and receipt. Rev. Frank confirmed that he did not send this e-mail.
The key note is that the first e=mail looked very legitimate, with Rev. Frank´s name. It was just upon a closer look that we noted it was not his real e-mail address. The e-mail address was "pastoralcare689@gmail.com." It leads us to believe that we may not be the only church targeted.
We just wanted everyone to know that this is going on. The grammar and spelling became quite atrocious in the later e¬mails but what a shame that they are now targeting churches, and even worse, during these pandemic times.
Irma Odecki
Office Administrator
Riverside United Church
* * * * * *
FOR All ANNOUNCEMENTS, including some community announcements
please check our Web site Index and look under Announcements.
DO YOU HAVE an Announcement or some Good News to share:
You are welcome to submit it for the weekly Circuit Rider.
Also, jokes, pictures, sayings are most welcome. To Submit an item please contact Brenda Miller, the Pastoral Charge Administrator at the office (519.326.3138) or email office@ruthvenpc.com to the office by Wednesday Noon.
Pastoral Charge Office hours are normally 9am - noon, Monday to Friday.
Prayer Requests
Please submit prayer requests to Olav at okitchen@mnsi.net or call/text at 519-566-7626.
We respect the privacy of all individuals of those submitting a prayer request and for those who are prayed for. Privacy laws do not permit the full name of an individual to be disclosed in print or in a worship service unless they or a family member have given permission. Please be assured that all submitted prayer requests are brought to the Lord in Christ´s name.
* * * * * *
NEEDED ...
People to assist with our zoom worship services. Music people-- sing, play instruments, young, old, do it from home, or recorded to join our online musical team of Paul and Brenda Jones. Liturgists, a fancy word for people to help with reading Scripture and leading in prayers. Again, young, old, from home, could even be recorded.
okitchen@mnsi.net
---
Ruthven Pastoral Charge Contact Information:
Minister: Rev. Olav Kitchen,
519-566-7626
okitchen@mnsi.net
Pastoral Charge Administrator:
Brenda Miller at 519- 326-3138
office@ruthvenpc.com
---
The Circuit Rider 2020