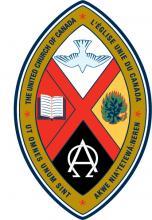 Ruthven Pastoral Charge
United Church of Canada
---
---
Home | History | Covid 19 & ZOOM Worship | The Circuit Rider Newsletter | Announcements | To Donate | Outreach | Weddings/Marriages | Administration | Links
---
The Circuit Rider
The Weekly Newsletter
of the Ruthven Pastoral Charge
Issue 49, March 28, 2021




Holy Week
As we begin Holy Week, look at Psalm 77. A Psalm that helps us turn to God and away from self.
The psalm begins with a person preoccupied with themselves.
The first six verses are filled with self pre-occupation, self pity (vv1 - 6):
I cry aloud to God . . .
I seek the Lord
my hand is stretched out,
my soul refuses to be comforted.
I think of God,
I moan
The speaker goes on, doing a self inventory and then moves on in self pity to rhetorical questions (vv7 - 9):
Will the Lord spurn forever,
and never again be favourable?
Has his steadfast love forever ceased?
Are his promises at an end for all time?
Has God forgotten to be gracious?
Has he in anger shut up his compassion?"
The crunch comes in verse 10 -- a difficult verse to understand (v10):
"And I say, ´It is my grief
that the right hand of the Most High has changed.´" (NRSV)
A clearer translation is from the New English Version:
"Has his right hand, I said, lost its grasp? Does it hang powerless,
the arm of the Most High?"
Verse 10 can be a giving up point or a turning point.
The psalmist realizes that God is beyond our whims, our understanding and begins to look to God's actions in the past (vv11- 13):
11 I will remember the deeds of the Lord;
yes, I will remember your wonders of old.
12 I will ponder all your work,
and meditate on your mighty deeds.
13 Your way, O God, is holy.
What god is great like our God?
The psalmist abandons self preoccupation and remembers--focusses-- on the One who is loving, self sacrificing. After verse 12 there is not a single "I" it is a resolve to live fully in the world. They have a fresh resolve. That is why we look at the events of Holy Week–of palms, meal, cross, tomb and empty tomb. We are ´remembering the deeds of the Lord´! If we look away from ourselves and to God, we get a new perspective on life. We see that God is holy and in Jesus there is new life and we can move from a self focussed life to a rich full life in Christ.
To God be the Glory, Amen.
Happy Palm Sunday!
Blessings,
Olav
* * * * * *
It's more like jujutsu
Agnus Day
When they were approaching Jerusalem, at Bethphage and Bethany, near the Mount of Olives, he sent two of his disciples and said to them, Go into the village ahead of you, and immediately as you enter it, you will find tied there a colt that has never been ridden; untie it and bring it. If anyone says to you, Why are you doing this? just say this, The Lord needs it and will send it back here immediately. They went away and found a colt tied near a door, outside in the street. As they were untying it, some of the bystanders said to them, What are you doing, untying the colt? They told them what Jesus had said; and they allowed them to take it. Then they brought the colt to Jesus and threw their cloaks on it; and he sat on it. Many people spread their cloaks on the road, and others spread leafy branches that they had cut in the fields. Then those who went ahead and those who followed were shouting,
Hosanna!
Blessed is the one who comes in the name of the Lord!
Blessed is the coming kingdom of our ancestor David!
Hosanna in the highest heaven!
Then he entered Jerusalem and went into the temple; and when he had looked around at everything, as it was already late, he went out to Bethany with the twelve.
Peace and Joy, James Wetzstein, creator Agnus Day http://www.agnusday.org
* * * *
Holy Week
| | | | |
| --- | --- | --- | --- |
| Today Palm/Passion Sunday | March 28 | 10 am | Zoom |
| Lenten Devotional | March 31 - Gethsemane | 7pm | Zoom [Same login as Sunday] |
| Maundy Thursday/ Holy Thursday | April 1 - Simple Supper Service - Holy Communion | 7:00 pm | Zoom |
| Good Friday | April 2 | 10 am | Zoom & at Trinity ** |
| Resurrection Sunday/Easter | April 4th | 10 am | Zoom & at Olinda Ruthven ** |
**Please note - since the number able to attend is limited, we ask that if you wish to attend in person please register with Carolyn Kelly at 519-733-6619 ahead of time. (Good Friday register by noon March 31 and Easter register by noon April 2nd)
* * * * * *
This week·s Pastoral Charge Prayer List March 28, 2021
Prayers for those battling the corona virus and for those who have died.
Prayers for the Medical and other staff who are treating and caring for patients.
Those battling Cancer:
Doug H (Mary M´s brother),
Brian S (Glen & Sylvia´s son),
Ross A (Olav's nephew).
Julia K´s grandson Kevin,
Brenda B, John
Prayers for Normalie V, Bob S, Paul J, Thom F, Larry D (hospital, Mary-Maureen (pre Surgery)
Prayers for Zoe S (granddaughter of Donna & Fred T).
We pray hold in prayer Martha K and family with the passing of her husband Jake.
Prayer requests
from the World Council of Churches:
Czech Republic, Poland, Slovakia
from the Antler River Watershed Region:
Springfield Pastoral Charge: St. John's United Church
for our area, this week: Riverside United Church and their minister the Rev. Frank Staples.
Prayers for the Callebasse Christian School in Haiti, teachers and students
For prayers to be added, please contact Rev. Olav Kitchen
call/text 519-566-7626 or email okitchen@mnsi.net
* * * * * *
Celebrations and Joyous News
Birthdays
| | |
| --- | --- |
| March 28th | Karen S |
| March 29th | Don P |
| March 31st | Faith L & Joan H |
Anniversay
March 31 Mark & Tracy B
* * * * * *
ANNOUNCEMENTS
From the Karen Community:
Karen Community of Leamington

APPRECIATION LETTER

Dear Wilma and all LAERC's members,
On behalf of our Karen Community of Leamington, we would like to thank you all so very much for your kind generosity and donations to the grieving and bereaved Karen family members (Karen Community of Leamington's members), who were involved in recent fatal auto accident. Your kind donation means so much to us.
We KCL have no words could ever express our appreciation for the love and support you have shown to us during this difficult time. We are deeply grateful for your kind donations and support.
And again, thank you for everything you have done to our Karen people and continuing to support us.
With sincere thanks,
Karen Community of Leamington's Committees
* * * * * *
Worship Services: If you miss a service and would like to view it, please let the office know and Brenda will send the link. The link is time sensitive.
Circuit Rider: If you know of anyone who would like to receive or no longer wish to receive the Circuit Rider
by mail or email, please contact the office.
Income Tax Time: Brenda Jones is available to prepare simple income tax and
benefit returns for low income people.
Please call her at 519.326.7016 for details.
Donations
Olinda-Ruthven: Offering Envelopes at the Church, or you may contact
David C. 519.613.8708
Trinity: Offering Envelopes are at the Church, or you may contact Marie S. 519.738.2169.
* * * * * *
FOR All ANNOUNCEMENTS, including some community announcements
please check our Web site Index and look under Announcements.
DO YOU HAVE an Announcement or some Good News to share:
You are welcome to submit it for the weekly Circuit Rider.
Also, jokes, pictures, sayings are most welcome.
To Submit an item please contact Brenda Miller,
the Pastoral Charge Administrator at the office
(519.326.3138) or email office@ruthvenpc.com to the office by Wednesday Noon.
Pastoral Charge Office hours are normally 9am - noon, Monday to Friday.
NEEDED ...
People to assist with our zoom worship services.
Music people-- sing, play instruments, young,
old, do it from home, or recorded to join our online musical team of
Paul and Brenda Jones.
Liturgists, a fancy word for people to help with reading Scripture
and leading in prayers. Again, young, old, from home, could even be recorded.
okitchen@mnsi.net
---
Ruthven Pastoral Charge Contact Information:
---
The Circuit Rider 2020