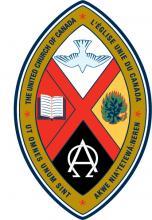 Ruthven Pastoral Charge
United Church of Canada
---
---
Home | History | Covid 19 & ZOOM Worship | The Circuit Rider Newsletter | Announcements | To Donate | Outreach | Weddings/Marriages | Administration | Links
---
The Circuit Rider
The Weekly Newsletter of the Ruthven Pastoral Charge
Issue 48, March 21, 2021

Greetings,
I am having a study week and leaving the Sunday Worship service to our Licenced Lay Worship Leader Richard Dalton. The books I am tackling are "The Virtual Body of Christ" by Deanna A. Thompson, "Virus a Summons to Faith" by Walter Brueggeman, "God and the Pandemic" by N.T. Wright and to round off my reading list, a mystery by Mark Schweizer "The Alto Wore Tweed".
Have a most Blessed Week,
Olav
* * * * *
This week·s Scripture Readings are
Jeremiah 31. 31 - 34,
Psalm 51. 1 - 12,
Hebrews 5. 5 -10,
John 12. 20 - 33
* * * *
We all have our crosses to bear. Most of them aren´t.
Agnus Day
Now among those who went up to worship at the festival were some Greeks. They came to Philip, who was from Bethsaida in Galilee, and said to him, "Sir, we wish to see Jesus." Philip went and told Andrew; then Andrew and Philip went and told Jesus. Jesus answered them, "The hour has come for the Son of Man to be glorified. Very truly, I tell you, unless a grain of wheat falls into the earth and dies, it remains just a single grain; but if it dies, it bears much fruit. Those who love their life lose it, and those who hate their life in this world will keep it for eternal life. Whoever serves me must follow me, and where I am, there will my servant be also. Whoever serves me, the Father will honour.
"Now my soul is troubled. And what should I say? ´Father, save me from this hour´? No, it is for this reason that I have come to this hour. Father, glorify your name." Then a voice came from heaven, "I have glorified it, and I will glorify it again." The crowd standing there heard it and said that it was thunder. Others said, "An angel has spoken to him." Jesus answered, "This voice has come for your sake, not for mine. Now is the judgment of this world; now the ruler of this world will be driven out. And I, when I am lifted up from the earth, will draw all people to myself." He said this to indicate the kind of death he was to die. The crowd answered him, "We have heard from the law that the Messiah remains forever. How can you say that the Son of Man must be lifted up? Who is this Son of Man?" Jesus said to them, "The light is with you for a little longer. Walk while you have the light, so that the darkness may not overtake you. If you walk in the darkness, you do not know where you are going. While you have the light, believe in the light, so that you may become children of light." After Jesus had said this, he departed and hid from them.
Peace and Joy,
James Wetzstein, creator Agnus Day
* * * *
An Article from The Rev. Susan Sparks,
Preacher, Lawyer Stand Up Comedian
Just Keep Swinging
If Jesus came back,
I think he would return as the late,
great Hank Aaron.
It seems like the perfect fit, as they experienced and valued many of the same things. Like Jesus, Hank loved children, and he cared for them through his extensive philanthropic work. Thanks to hatred and racism, Hank experienced deep pain, shame, and suffering, as did Jesus. They also had a shared philosophy-a common way of approaching the world. Hank explained it this way: "My motto was always to keep swinging. Whether I was in a slump or feeling badly or having trouble off the field, the only thing to do was keep swinging.&quot That's exactly how Jesus lived his life-he just kept swinging.
One of the best examples of this can be seen in how Jesus responded when he was tempted by the devil. After his baptism, Jesus went into the desert, where he fasted alone for forty days. There, the devil chose to show up with various temptations.
Ain´t that how it goes? The devil never picks a fair fight. He could have shown up in the moment of Jesus´ greatest power, at his baptism when God announced, &quotThis is my beloved in whom I am well pleased.&quot
But no. He waited until Jesus was alone, hungry, and vulnerable, then struck him with temptations, like food, drink, ego, and power, that played on core human weaknesses.
I understand a bit about how Jesus must have felt. Perhaps, you do, too. My demons always seem to show up around 3AM, that vulnerable time when all of life's problems seem magnified as if through a giant NASA telescope. In those susceptible times when the devil pounces, we have three choices: run, give in, or keep swinging.
Running is never a good plan. When you hide or pretend the demons aren´t there, you give them power. It´s kind of like an iceberg. It´s not the shiny stuff on the surface that will get you; it´s the jagged stuff underneath.
The second option is giving in. This choice may feel good in the moment, like acting on the urge to say a stinging word to someone who &quotdeserves it&quot or having just one more Reese´s Cup stuffed with salty pretzels. (Have y´all had those evil things? They are the devil´s newest invention.) But everything the devil offers comes with a price. Stinging words cost relationships, and a Reese´s Cup with salty pretzels costs an extra ten pounds.
That leaves us with Option 3: keep swinging. In the same power-packed way that Hank swung a bat, Jesus swung scripture. With every temptation, Jesus kept swinging the same response, over and over: &quotIt is written . . . .&quot
Jesus didn´t run from the devil. He didn´t give in to the voices. He stared down the devil by standing on the word.
We can do the same. Whatever the devil throws at us, we can swing back with the word of God. Is the devil tempting you with an urge to say a stinging word? Swing back with Psalm 141:3: &quotSet a guard, O Lord, over my mouth; keep watch over the door of my lips!"
Is the devil tempting you with just one more Reese´s Cup stuffed with salty pretzels? Swing back with 2 Timothy 1:7: &quotFor God gave us a spirit not of fear, but of power, love, and self-control.&quot
What demons are you staring down?
What weaknesses are they attacking?
Like Jesus, we are God´s beloved in whom God is well-pleased, but we can´t live into that blessing when the devil is screaming in our head.
Stare down your inner demons by standing on the word. Just keep swinging, and eventually, as with Jesus, the devil will flee, and the angels will come flying to your aid.
Until next time, as we say in the motorcycle world . . . keep the shiny side up and the rubber side down!
-Susan
Holy Week
| | | | |
| --- | --- | --- | --- |
| Palm/Passion Sunday | March 28 | 10 am | Zoom |
| Maundy Thursday/ Holy Thursday | April 1 Simple Supper Service - Holy Communion | 7:00 pm | Zoom |
| Good Friday | April 2 | 10 am | Zoom & at Trinity |
| Resurrection Sunday/Easter | April 4th | 10 am | Zoom & at Olinda Ruthven |
More details next week
This week·s Pastoral Charge Prayer List March 21, 2021
Prayers for those battling the corona virus and for those who have died.
Prayers for the Medical and other staff who are treating and caring for patients.
Those battling Cancer:
Doug H (Mary M´s brother),
Brian S (Glen & Sylvia´s son),
Ross A (Olav's nephew).
Julia K´s grandson Kevin,
Brenda B, John
Prayers for Normalie V, Bob S, Paul J, Thom F, Larry D (hospital, Mary-Maureen (pre Surgery)
Prayers for Zoe S (granddaughter of Donna & Fred T).
Prayer requests
from the World Council of Churches:
Estonia, Latvia, Lithuania
from the Antler River Watershed Region:
Port Lampton United Church
for our area, this week: Korean United Church and their minister the
Rev. Hee Chun Kang.
Prayers for the Callebasse Christian School in Haiti, teachers and students
For prayers to be added, please contact Rev. Olav Kitchen
call/text 519-566-7626 or email okitchen@mnsi.net
* * * * * *
Wednesday Night Lenten Devotional - 7:00 pm
[Same login as Sunday]
| | | |
| --- | --- | --- |
| Mar 24th | | Jerusalem |
| Mar 31st | | Gethsemane |
* * * * * *
Worship Services:
Worship Services are zoomed Sunday Mornings at 10am.
There will be no Services in our Churches at this time.
We plan on trial opening for
Good Friday at Trinity at 10am and
Resurection/Easter Sunday at 10am Olinda Ruthven
for in Church Worship Services.
To register, please call Carolyn at 519.733.6619. Limited number permitted.
To join our Zoom Services please contact by email our Minister Rev. Olav Kitchen okitchen@mnsi.net
or call/text at 519-566-7626 to receive the link for the Services.
All are welcome!
* * * * * *
Celebrations and Joyous News
Birthdays
| | |
| --- | --- |
| March 22nd | Ruth H, Pauline M, Shawn C |
| March 24th | Adam W |
| March 25th | Ann D C |
| March 26th | Linda L, Carly T, Sue W |
| March 28th | Karen S |
| March 29th | Don P |
* * * * * *
ANNOUNCEMENTS
This Week :
Sunday, March 21 ¬ Sunday March 26th ¬ Worship: 10 am via Zoom.
All are welcome. Please contact the minister for your invitation
to zoom okitchen@mnsi.net or call/text at 519-566-7626.
Wednesday ¬ March 24, Lenten Devotional ¬ 7:00 pm
Same Sunday login
* * * * * *
---
Circuit Rider ¬ If you know of anyone who would like to receive or no longer wish to receive the Circuit Rider
by mail or email, please contact the office.
Income Tax Time: Brenda Jones is available to prepare simple income tax and
benefit returns for low income people.
Please call her at 519.326.7016 for details.
Donations
Olinda-Ruthven ¬ Offering Envelopes at the Church, or you may contact
David Clifford 519.613.8708
Trinity ¬ Offering Envelopes are at the Church, or you may contact Marie 519.738.2169.
* * * * * *
FOR All ANNOUNCEMENTS, including some community announcements
please check our Web site Index and look under Announcements.
DO YOU HAVE an Announcement or some Good News to share:
You are welcome to submit it for the weekly Circuit Rider.
Also, jokes, pictures, sayings are most welcome.
To Submit an item please contact Brenda Miller,
the Pastoral Charge Administrator at the office
(519.326.3138) or email office@ruthvenpc.com to the office by Wednesday Noon.
Pastoral Charge Office hours are normally 9am - noon, Monday to Friday.
NEEDED ...
People to assist with our zoom worship services.
Music people-- sing, play instruments, young,
old, do it from home, or recorded to join our online musical team of
Paul and Brenda Jones.
Liturgists, a fancy word for people to help with reading Scripture
and leading in prayers. Again, young, old, from home, could even be recorded.
okitchen@mnsi.net
---
Ruthven Pastoral Charge Contact Information:
---
The Circuit Rider 2020