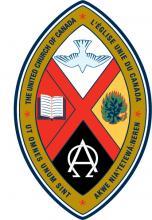 Ruthven Pastoral Charge
United Church of Canada
---
---
Home | History | Covid 19 & ZOOM Worship | The Circuit Rider Newsletter | Announcements | To Donate | Outreach | Weddings/Marriages | Administration | Links
---
The Circuit Rider
The Weekly Newsletter of the Ruthven Pastoral Charge
Issue 47, March 14, 2021
Fourth Sunday in Lent
"Tears have made my rainbow"
We live in a world where many are not satisfied and complain. There is nothing wrong with complaining ¬ stating your dissatisfaction. Sometimes it is fun to complain, even though nobody will listen ¬ you feel better. You have in modern terms vented your feelings. Complaining: corrects, educates, gives feedback, but also complaining can be destructive and not helpful! We see it in our reading from the Old Testament where the people are on a journey to the promised land. They have food and water but are complaining to Moses and God.
The people spoke against God and Moses: "Why did you bring us up from Egypt to kill us in the desert, where there is no food or water. And we detest this miserable bread!" (Nu 21. 5)
There was no satisfying these people---they wanted an easy journey to the promised land...a journey of no suffering, no hardship, no pain. A painless, stressless journey through life--how wonderful! Yet that is not reality. The reality, as we all know, is that life includes hardships. A life without hardships, a painless life is no life. Years ago, there was a 'painless baby', she had a defect in the central nervous system. She could feel no pain--- life was very dangerous for her. Her parents were warned by the doctors to constantly watch the baby, because the baby might break a bone and continue to use it until it could not be set properly: the baby might develop appendicitis without nature´s usual warning pain. Hot stoves and knives would be dangerous, because she wouldn´t feel pain. It was stated that her life without pain would be a perpetually dangerous life.
Pain, struggle, stress, are apart of the challenge and growth in life. As much as we don´t like it ¬ it is needed. Enduring the painful moments, the stress, the challenge--- helps us. From James 1.2,3 we read:
My brothers and sisters, think of the various tests you encounter as occasions for joy. After all, you know that the testing of your faith produces endurance. 4 Let this endurance complete its work so that you may be fully mature, complete, and lacking in nothing.
Here is a prayer by the Scottish Preacher and hymn writer George Matheson:
My God, I have never thanked Thee for my ´thorn!´ I have thanked Thee a thousand times for my roses, but never once for my ´thorn;´ I have been looking forward to a world where I shall get compensation for my cross as itself a present glory. Teach me the glory of my cross; teach me the value of my ´thorn.´ Show me that I have climbed to Thee by the path of pain. Show me that my tears have made my rainbow.
By the way, George Matheson was blind. One of his many hymns: "O Love that will not let me go"
May God show us that our tears have made our rainbow.
Olav
* * * * *
This week·s Scripture Readings are
Numbers 21. 4 -9,
Psalm 107. 1 - 3, 17 - 22,
Ephesians 2. 1 - 10,
John 3. 14 - 21.
* * * *
Agnus Day
[Jesus said] "And just as Moses lifted up the serpent in the wilderness, so must the Son of Man be lifted up, that whoever believes in him may have eternal life.
"For God so loved the world that he gave his only Son, so that everyone who believes in him may not perish but may have eternal life.
"Indeed, God did not send the Son into the world to condemn the world, but in order that the world might be saved through him. Those who believe in him are not condemned; but those who do not believe are condemned already, because they have not believed in the name of the only Son of God. And this is the judgment, that the light has come into the world, and people loved darkness rather than light because their deeds were evil. For all who do evil hate the light and do not come to the light, so that their deeds may not be exposed. But those who do what is true come to the light, so that it may be clearly seen that their deeds have been done in God."
Peace and Joy,
James Wetzstein, creator Agnus Day
* * * *
This week·s Pastoral Charge Prayer List March 14, 2021
Prayers for those battling the corona virus and for those who have died.
Prayers for the Medical and other staff who are treating and caring for patients.
Those battling Cancer:
Murray V,
Doug H (Mary M´s brother),
Brian S (Glen & Sylvia´s son),
Ross A (Olav's nephew).
Julia K´s grandson Kevin,
Brenda B, John
Prayers for Normalie V, Bob S, Paul J, Thom F
Prayers for Zoe S (granddaughter of Donna & Fred T).
Prayer requests
from the World Council of Churches:
Denmark, Faroe Islands, Finland, Greenland, Iceland, Norway, Sweden,
from the Antler River Watershed Region:
Drumbo Pastoral Charge: Willis United Church, Drumbo, ON
for our area, this week: Harrow United Church and their minister the
Rev. Darrow Woods.
For prayers to be added, please contact Rev. Olav Kitchen
call/text 519-566-7626 or email okitchen@mnsi.net
* * * * * *
Wednesday Night Lenten Devotional - 7:00 pm
[Same login as Sunday]
| | | |
| --- | --- | --- |
| Mar 17th | | Sea of Galilee (and maybe Irish Sea |
| Mar 24th | | Jerusalem |
| Mar 31st | | Gethsemane |
* * * * * *
Sunday Worship: 10am via Zoom
Worship Services:
Worship Services are zoomed Sunday Mornings at 10am.
There will be no Services in our Churches at this time.
Please email our Minister Rev. Olav Kitchen okitchen@mnsi.net
or call/text at 519-566-7626 to receive the link for the Services.
All are welcome!
* * * * * *
Celebrations and Joyous News
Birthdays
| | |
| --- | --- |
| March 16th | Ethan T, Jericho W and Christopher H |
| March 17th | Theodore I |
| March 18th | Kyle S, Laura R C |
| March 19th | Ralph W |
Anniversary
| | |
| --- | --- |
| April 16th | Dick & Lottie S |
* * * * * *
ANNOUNCEMENTS
This Week :
Sunday, March 14 ¬ Sunday March 14th ¬ Worship: 10 am via Zoom.
All are welcome. Please contact the minister for your invitation
to zoom okitchen@mnsi.net or call/text at 519-566-7626.
Tuesday - March 16, 7pm ¬ A Joint meeting of the Reopening Committees and
Worship Committee will meet via Zoom Same as Sunday's login
Wednesday ¬ March 17, Lenten Devotional ¬ 7:00 pm
Same Sunday login
* * * * * *
LAERC from Sandie Hutcheson:
An update: re the Karens who survived the horrific car crash. Skeeter and Eh Da Da are home recuperating and Paw Let is still in the hospital but now is able to walk a tiny bit. It will be a long and slow process of healing. Thank you to everyone who donated to the LAERC Karen Fund and for your continuing prayers.
Also,
I am sharing this article with you. It is about our newest Karen family that was sponsored by LAERC. It has been quit a journey but with faith and the support of the community, the family is nicely settled
Greetings (from Wilma Stewart)
With permission, I am sharing from the Anglican Journal, articles about the arrival of Moo Ku Paw and her family. [click on the link below] Jane Townshend forwarded it to me. (You may share as you see fit.)
Everyone is so grateful and happy that nobody gave up during the ten years it took to get this family to Canada and that now they are all healthy and settling into life in Canada, even in the midst of a worldwide pandemic.
This idiom, "pray as if everything depends on God and work as if everything depends on you" has resulted in a future of opportunities and a safe life, for this Karen family.
Thank you to each of you for all you did and all you are doing to make the settlement of this family successful. With the Covid-19 restrictions, it is not easy, but LAERC is doing it.
Sincerely,
Wilma
Here is the link to the article about Moo Ku Paw and her family
https://diohuron.org/wp-content/uploads/2021/02/web-March2021-1.pdf
---
Circuit Rider ¬ If you know of anyone who would like to receive or no longer wish to receive the Circuit Rider
by mail or email, please contact the office.
Income Tax Time: Brenda Jones is available to prepare simple income tax and
benefit returns for low income people.
Please call her at 519.326.7016 for details.
Donations
Olinda-Ruthven ¬ Offering Envelopes at the Church, or you may contact
David Clifford 519.613.8708
Trinity ¬ Offering Envelopes are at the Church, or you may contact Marie 519.738.2169.
* * * * * *
An Irish Blessing
Always remember to forget
The things that made you sad.
But never forget to remember
The things that made you glad.
Always remember to forget
The friends that proved untrue.
But never forget to remember
Those that have stuck by you.
Always remember to forget
The troubles that passed away.
But never forget to remember
The blessings that come each day.
* * * * * *
FOR All ANNOUNCEMENTS, including some community announcements
please check our Web site Index and look under Announcements.
DO YOU HAVE an Announcement or some Good News to share:
You are welcome to submit it for the weekly Circuit Rider.
Also, jokes, pictures, sayings are most welcome.
To Submit an item please contact Brenda Miller,
the Pastoral Charge Administrator at the office
(519.326.3138) or email office@ruthvenpc.com to the office by Wednesday Noon.
Pastoral Charge Office hours are normally 9am - noon, Monday to Friday.
NEEDED ...
People to assist with our zoom worship services.
Music people-- sing, play instruments, young,
old, do it from home, or recorded to join our online musical team of
Paul and Brenda Jones.
Liturgists, a fancy word for people to help with reading Scripture
and leading in prayers. Again, young, old, from home, could even be recorded.
okitchen@mnsi.net
---
Ruthven Pastoral Charge Contact Information:
---
The Circuit Rider 2020