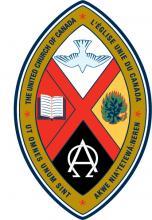 Ruthven Pastoral Charge
United Church of Canada
---
Home | History | 2020 Worship Service Outline | Announcements | The Circuit Rider Newsletter | 2020 Events | Outreach | Administration | Weddings/Marriages | Links |
---
The Ruthven Circuit Rider
(Circuit is the old Methodist term for a Pastoral Charge)
Sunday March 29, 2020
God is not in Quarantine
Due to health concerns and the need to keep a physical distance from others, Cambridge University has been closed. The students have returned home. Among the students heading home was Isaac, a 23 year old mathematics student. The year is 1665 and the student later became Sir Isaac Newton. It was in this quarantine time that he made many significant discoveries. For Isaac -- he would describe this time, as one of the most intellectually productive times of his life. (An apple tree at home was significant for him -- gravity)
We are living in a most interesting moment of history. Most of us are confined to our homes while the Medical teams in the hospitals battle the virus. Others are still working on the farm, in the factory, in the store, so that we can have food, drugs, etc that allow us to try and live a normal life in this not normal time. In these difficult times many have lost their jobs and are now in a financial bind. This is indeed a weird time but when you look at history, it is not new!
There is the Bubonic plague which is very similar to what we are experiencing...... the plague was caused by bacterium Yersinia pestis. One to seven days after exposure to the bacteria, flu-like symptoms develop. These symptoms include fever, headaches, and vomiting. Swollen and painful lymph nodes occur in the area closest to where the bacteria entered the skin. The plague was carried by flees on the fur of a rat.
1n 1564, a terrified young couple had a 3 month old son at home and were desperate for him to survive the plague. They had lost their 2 older children to a previous out break. They kept doors and windows locked, allowing no one in or out, until it was safe. Their last name: Shakespeare and their baby: William.
It was noted in Shakespeare's day, and it is true today, that when large groups gather together the epidemic spreads faster. Therefore, theatres were considered a place of danger due to the crowd. So theatres were closed and the adult Shakespeare was quarantined in London. During another outbreak, Shakespeare quarantined himself in the country. These quarantine times were a productive time for him. He wrote during these times: King Lear, Macbeth, and Anthony & Cleopatra.
In 1637, in the town of Eilenburg, Germany, the plague struck the town and thousands died. The clergy fled the town and Rev.Martin Rinkart was left to minister alone. He officiated at more than four thousand funerals. One of those funerals was his wife's. Following the plague there came a famine and in the midst of his poverty he shared his food. Martin was not a bitter man but one of faith -- in the midst of those dark times he wrote the hymn Now Thank We All Our God.
Martin based the first two verses of the hymn, from
Ecclesiasticus 50. 22 - 24 (the Apocrypha):
And now bless the God of all,
who in every way does great things;
who exalts our days from birth,
and deals with us according to his mercy.
May he give us gladness of heart,
and grant that peace may be in our days in Israel,
as in the days of old.
May he entrust to us his mercy!
And let him deliver us in our days!
Martin knew that God was not in quarantine.
God is with us, we are not alone.
Rabbi Efrem Goldberg
writes:
.... while we are distancing,
God is breaking quarantine everywhere.
In difficult moments and crises like these,
we have a choice to make. We can focus on this horrific virus,
those it has struck, and wonder, Where is God? or
we can look at how we are collectively responding,
keep an eye on the extraordinary things that are happening,
and find Him everywhere.
Sisters and Brothers, God breaks quarantine and is with us!
Hold on to Jesus' words as he says
...remember, I am with you always,
to the end of the age.
Thanks be to God, Amen.
Prayers for the Week of March 29 - April 5
In our World
The Balkans - Albania, Bosnia and Herzegovina, Croatia,
Kosovo, Montenegro, North Macedonia,
Serbia, Slovenia,
Our Region:
St. David's Pastoral Charge, Wookstock
In our Community:
All Medical personnel including custodians,
all who provide food,
milk and medicine, all who provide essential services,
police, fire and the store employees.
Our Mission:
The Children and teachers at the Callebasse Christian School,
Haiti and all children around the world; the country of Haiti.
Family and Friends
Tammy's parents,
Ross, Zoe, Donald, Kim Kudrock, Paul, Brenda, Tim,
Brian, Cecile, Normalie Voakes, Murray Voakes, Rick
Randy, Al, Nora Grimse, Tom, Pat, Rick, Marie, Julie and Jennifer.
The Families of Mal Sedlak and Gail, the family of Dick Langs
Our Prayer...
Most tender and loving God, we lift up to you those who are doing battle with the virus on many fronts in the hospitals, on the land, in the stores, in the streets, on the borders and at home.
Bless with your comfort all who are in trouble or pain.
Heal those who are sick;
support those who are dying;
console those who mourn;
supply the needs of those who lack provisions.
Be near O God, to those we name........
As we keep a safe distance, you do not and are with us, Thank You.
Bless us in our homes,
that love and joy may dwell there;
and keep those who are absent from us,
those whom we cannot touch within the protection of your love.
And as our Saviour has taught us we pray...
Our Father, who art in heaven,
hallowed be thy name,
thy kingdom come,
thy will be done,
on earth as it is in heaven.
Give us this day our daily bread,
and forgive us our trespasses
as we forgive those who trespass against us,
and lead us not into temptation
but deliver us from evil.
For thine is the kingdom,
the power and the glory,
for ever and ever. Amen.
* * * *
NOTICES
Trinity Finances - Online banking:
Anyone who already does online banking should be able to send an e-transfer. They should setup the recipient as Trinity United Church and use Maries email address: mariecsantos@hotmail.com. as well as her phone number 519-738-2169. If they would like some help they can call me - 519-733-0689 - and I will be glad to walk them thru the process.
Beverly Haggins
Chair of the Board of Stewards
Olinda-Ruthven Finances:
A Letter from Treasurer David Clifford has been sent.
* * * *
Please note in accordance with Ontario Regulations
both Church buildings are closed!
* * * *
Hymn
Now Thank We All Our God
* * * *
Blessing
May God, who is the ground of hope,
fill you with all joy and peace
as you lead the life of faith
until, by the power of the Holy Spirit,
you overflow with hope.
Romans 15.13
And the blessing of God almighty,
the Father, the Son, and the Holy Spirit
be among you and remain with you.
Amen
---