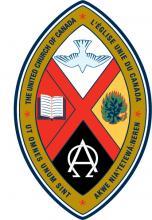 Ruthven Pastoral Charge
United Church of Canada
---
Home | History | 2020 Worship Service Outline | Announcements | The Circuit Rider Newsletter | 2020 Events | Outreach | Administration | Weddings/Marriages | Links |
---
The Ruthven Circuit Rider
Issue #14
3rd Sunday After Pentecost
Sunday June 21, 2020
Worship Service for June 21, 2020
---
TODAY, we give thanks for fathers and how they are a blessing. We remember and honour fathers, grandfathers and all who provide a 'fathering' influence in a persons life. Yet, today in our lectionary Gospel passage we have words from Jesus that are far from honouring fathers. Words that convey the opposite and cause us pause and ask --what is Jesus saying in this passage?
'Do not think that I have come to bring peace to the earth; I have not come to bring peace, but a sword. For I have come to set a man against his father, and a daughter against her mother, and a daughter-in-law against her mother-in-law; and one's foes will be members of one's own household. Whoever loves father or mother more than me is not worthy of me; and whoever loves son or daughter more than me is not worthy of me;
Matthew 10. 34 - 37
It is a heavy duty passage – so feel free to skip to the prayers:) These challenging words were first given to those disciples who were being sent on a mission – the mission I wrote about last week. A mission to the lost sheep of Israel, who Jesus was concerned about. People without a shepherd. These humble people would be the first to receive Jesus' message of love, care and a challenge to follow him.
The message from Jesus would likely tear families apart and so he was preparing his disciples for the reaction they would receive. The message. then and now, does not proclaim that if we follow Jesus we will be protected from harm and our life will be free from pain and suffering. Far from it, if we look at Jesus, we see one who suffered; one who was falsely accused, persecuted, run out of town, questioned by the authorities and eventually killed. Why should we have an easy life? Those who follow Jesus and are his witnesses in the world will face the realities of life. If we follow Jesus we will have the pains and struggles of this world, we get no free pass.
Our sufferings and struggles does not mean that we are not loved by God. It means that a life, lived in God's love, threatens the powers and authorities of this world. It means that even loved ones can turn against us and hurt us. But yet, Jesus says, in the sufferings and struggles of this world we are loved by God, who knows the hairs on our head. It means that we are not alone.
Being a follower of Jesus challenges us to be free and open to new things and new adventures. In Jesus we are not trapped by societies expectations and judgements but free. Free to love and care for the unlovable and unacceptable. It is a hard journey and might cause dissension. Jesus who used the loving term 'Abba' 'Daddy' in speaking of our Heavenly Father wants us to honour mother and father, but also to be free. It will be hard.
I close with words from John Stott in his book 'Basic Christianity'
where he writes about what it means to follow Jesus:

'If we want a life of easygoing self-indulgence,
then Christianity is not for us.
But if we want a life of self-discovery, deeply satisfying to the
nature God has given you;
if we want a life of adventure in which we have the privilege of serving him and other people;
if we want a life in which to express something of the overwhelming gratitude we sense for the one who died for us,
then let us yield our lives, without reservation and without delay,
to our Lord and Saviour, Jesus Christ.'
This is basic Christianity which those early disciples went out to preach and which is still the message today.
To God Be the Glory. Amen.
Let us pray.... God and father of our Lord, Jesus Christ, you have gathered us as your own family, happy to act as our father and to have us call you father, providing us with all we need to live and thrive on earth.
This day we thank you for the blessing of fathers, for all our own fathers have done for us to raise us to take care of ourselves and our world, to guide us into the paths of peace and righteousness, to show us how to be both strong and gentle.
We pray for those men who are fathers who find themselves unable or unwilling to fulfill their roles as dad for their children.
We pray for new fathers, learning to care for and enjoy their little ones, experienced fathers who are learning to let go of their children, and for fathers whose unseen presence still guides their adult children.
Bless, we ask, the memory of fathers who have passed into your presence, guide and sustain those whose fatherly work is not yet done, and give us all the grace we need to build up the children of generations who will come after us.
On this Sunday tender God, we lift up our prayers for
those most affected at this time:
The sick, and their care givers, The doctors, nurses, and support people doing all they can. We would lift up those we know working in health care: Elishia, Emily, Jennifer, Julie…
We lift up not only Canada but our World and in particular Kenya, Tanzania, and Haiti.
We raise up to you, O God, the congregations in our Antler River Watershed Region and in particular, the Ivan Pastoral Charge, Ilerton, ON
Those in our Community:

All who are doing essential work on the farm, at the pharmacy and in the store. Those who protect and help us, police, fire, and public servants.
Our Pastoral Charge's Mission:

The Children and teachers at the Callebasse Christian School, Haiti and all children around the world;
Our Family and Friends:

Doug & Margaret Mailloux, Ross, Zoe, Tim, Brian, Cecile, Rick, Randy, Al, Normalie Voakes, Murray Voakes, Nora Grimse, Tom, Pat, Rick, Marie, Eva, Dax Rounding, Rita Wigle, Vanessa & Johnny, Donald, Pat Haggith, Paul Jones.
For others who we name in our hearts.......
Holy God, hear these our prayers which we offer in the name of Jesus
who taught us to pray, Our Father...
ANNOUNCEMENTS
Celebrations, Good News
Happy Bithday to
| | | |
| --- | --- | --- |
| Hank | | June 16 |
| Blake | | June 23 |
| Kevin | | June 23 |
| Marie | | June 25 |
| Lucas | | June 27 |
| Justin | | June 27 |
| Phoebe | | June 28 |
| Jocelyn | | June 28 |
Happy Anniversary to
| | | |
| --- | --- | --- |
| Margaret & John | | June 21 |
| Beth & Kevin | | June 23 |
| Cindy & Al | | June 24 |
| Mary Lynn and Paul | | June 27 |
A great BIG THANK YOU to all my church family for coming to the drive-by for my 90th, also all the cards. It was so wonderful to see so many of you especially after such a long time. It was a super special day and one that I will always treasure. Hope ever one is well and do take care.
Thanks again Betty
This Week:
Wednesday June 24th, 7:00 pm will be last 'Time with the Minister' before the July/August break. The topic will be 'Norway through Olav's eyes' Or 'the land Trudeau doesn't like anymore'! Olav is now able to show pictures!! Don't worry, it will not be a long presentation. All are welcome, even if you haven't attended before!
If you have questions and or would like an official Zoom invitation
please contact me at okitchen@mnsi.net
On Sunday June 28th, 10 a.m. You are invited to join in a Zoom Holy Communion Service.
In this short service only the participants will be seen and heard. Everyone will be muted and their video will be automatically off.
You can have juice/water/wine and bread/cracker to participate. Or you can simply join with us as a Spiritual Communion without Bread and Wine.
All are welcome.
If you have any questions, check with your Elder or Olav.
* * * * *
From Olav:
The Re - Opening of Church Buildings:
As I said last week, the Ontario Government surprised everyone by allowing church buildings to re-open for worship with 30 % of capacity of the building. The task groups for both congregations are working on the Re-opening of our Olinda-Ruthven building and our Trinity building and see this happening on Sept 13th -- the Sunday after Labour Day.
When the buildings reopen, these newsletters will continue and we will share Zoom services.
Please remember that I am available for you. Feel free to contact me at 519-566-7626 (call or text) or 519-974-9057. My E mail is okitchen@mnsi.net
We can even arrange a 'one on one' Zoom meeting at any time. If you want to talk or just 'chit chat' or share some prayer concerns, I am there for you. You do not need to be a member of the pastoral charge.
Blessings, Olav
---
Other News:
Youth
Camp Kenesserie https://www.kenesserie.com
The folks at Camp Kenesserie (KENt, ESSex, ERIE Presbyteries)
Are having events NOW and are planning a Virtual Camp.
Please go to the web site and check it out!!
Prayers, or Good News Announcements,
If you wish to place a person's name on the prayer list
(with proper permission) or you would like to share some
Good News, please call the office (519.326.3138) or
email (office@ruthvenpc.com) to the office by Wednesday Noon.
Office hours are normally 9am - noon, Monday to Friday.
Olinda Ruthven: Photo Directory
Please note that our church family photo album will be completed This summer. The company is taking steps to ensure customers and staff are safe. They will contact us in June to book a photo session in July for the snowbirds who were away and others. If you have any questions or would like to sign up, please contact David Clifford at (519) 613-8708.
Good news! Some of the Olinda-Ruthven people are starting to receive them. Watch for yours in the coming weeks, they are on their way.
From our treasurers:
Church expenses don't take a summer vacation. :-)
Thanks in advance for your ongoing support.
It is very much appreciated.
---
IN Closing:
A minister explained how Saturday was a day to get things done around their house because of work, family and church responsibilities. Just a few weeks ago he and his youngest son Jeff who is six years old had just finished mowing the lawn and were putting things away. The minister thought this would be a terrific opportunity to rest and spend a few minutes with Jeff. The two of them crawled up on the family's trampoline and gazed up into the blue sky. With a puzzled look, Jeff turned and asked "Dad...Why are we here?"
The minister thought this would be great teaching opportunity so he explained how we are children of our Father in Heaven, how he has sent us here because he loves us and wants us to experience the things he has created for us, how he wants us to serve one another, to learn, to grow and to develop those qualities that will allow us to return to live with Him some day. The father paused and asked if that had answered his question. Jeff responded, "Not really". The minister then began to think how else he might be able to answer the question when Jeff again asked, "Dad ... Why are we here?...weren't we supposed to pick Mom up an hour ago?"
Over the centuries fathers have given their children plenty of good advice.
Christopher Columbus' Father: I don't care what you've discovered, Christopher. You could have written.
Michelangelo's Father: Mike, can't you paint on walls like other children? Do you have any idea how hard it is to get that stuff off the ceiling?
Napoleon's Father: All right, Napoleon. If you aren't hiding your report card inside your jacket, then take your hand out of there and prove it.
Thomas Edison's Father: Of course I'm proud that you invented the electric light bulb, Thomas. Now turn off that light and get to bed!
Humpty Dumpty's Father: Humpty, If I've told you once, I've told you a hundred times not to sit on that wall. But would you listen to me? No!
New Dad to be at a birthing class:
Marvin and Shirley are at birthing classes and the session is in full swing. Betty, the instructor, is teaching the women how to breathe properly, and the men how to help their wives and give them confidence. Betty then announces, "Ladies, I've told you this before, but it won't hurt if I tell it to you again. Exercise is extremely good for you. Walking is especially beneficial. And you men here. (pause) It wouldn't hurt you to find the time to take your partners on a nice walk." The room immediately goes quiet. But then Marvin raises his hand and asks, "Betty, is it ok if my Shirley carries a golf bag while we walk?
* * * * *
God loves to get knee-mail.
---