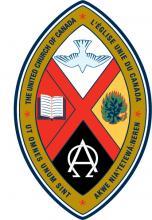 Ruthven Pastoral Charge
United Church of Canada
---
Home | History | 2020 Worship Service Outline | Announcements | The Circuit Rider Newsletter | 2020 Events | Outreach | Administration | Weddings/Marriages | Links |
---
The Ruthven Circuit Rider
Issue #16
5th Sunday After Pentecost
Sunday July 5, 2020
---
Yoked
Guess what!
You have an opportunity to be yoked! Sounds exciting, right? WRONG! Nobody wants to be yoked. We want to be free and do our own thing. We don't want to be tied down. Especially in these Convid-19 days, where we are confined to our homes, trapped 6 feet from people — we want to be free.
Yet, Jesus comes along with an offer to be yoked!
28 'Come to me, all you that are weary and are carrying heavy burdens, and I will give you rest. 29 Take my yoke upon you and learn from me; for I am gentle and humble in heart, and you will find rest for your souls. 30 For my yoke is easy, and my burden is light.' We like the first sentence, "Come to me, all you that are weary and are carrying heavy burdens, and I will give you rest" but forget Jesus' request... 'Take my yoke upon you and learn from me'.
Jesus' offer to take his yoke is a commitment. There are many commitments in the world, sometimes, we call them covenants. Often there are vows connected with the covenants. Several covenants -- moments of 'yoking' -- come to mind: baptism, confirmation, marriage, ordination etc. 'To be yoked' has a negative connotation. We picture docile oxen linked together to haul a heavy load. I wish our Lord had chosen another image—the yoke is not exciting. A yoke is a wooden beam between two animals to carry a heavy load.
In time Jesus would be nailed to a wooden beam called a cross—maybe – Jesus is hinting at another form of the cross. "If any want to become my followers, let them deny themselves and take up their cross daily and follow me." Here his is inviting people to "Take my yoke upon you and learn from me" To take Jesus' yoke, to take up a cross is a request by Jesus to make a commitment and to follow him and work with him. In a strange way it doesn't tie us down and take away our freedom.
When I took my ordination vows, I did not find them limiting my freedom. Jesus, knowing our feelings, says that it is easy, and the burden is light. To be yoked -- to be bound with Jesus -- does not mean that problems and troubles are avoided, but that we will have someone with us in these moments. Our being yoked to Jesus, offers a rest and he will help to carry our burdens.
To be yoked with Jesus liberates us from fear and gives us a partner in life. To be yoke is also discipline and discipline means freedom.
Dr. Elton Trueblood, a Quaker Theologian speaks about discipline meaning freedom:
"We have not advanced very far in our spiritual lives if we have not encountered the basic paradox of freedom, to the effect that we are most free when we are bound. But not just any way of being bound will suffice; what matters is the character of our binding. The one who would like to be an athlete, but who is unwilling to discipline his body by regular exercise and by abstinence, is not free to excel on the field or the track. His failure to train rigorously and to live abstemiously denies him the freedom to go over the bar at the desired height, or to run with the desired speed and endurance. With one concerted voice the giants of the devotional life apply the same principle to the whole of life with the dictum: Discipline is the price of freedom." [From, The New Man for Our Time]
Dr. Trueblood, gives us insight into our Scripture passage---it happened when he boarded a train in 1946 going to a speaking engagement in Cleveland, Ohio. He carried his Bible, and on the way began to read Matthew 11:28-30 our text for today. Suddenly he had an inspiration centring on the image and function of the yoke. Just as oxen yoked together can accomplish more than a single animal, why can't Christians be "yoked together" and give added strength to the cause of Christ? And the Yokefellow model for ministry was born. The idea is simple: Christians being yoked together for fellowship, encouragement, and mutual support. This 'Yokefellow' model is seen in the 'Yokefellow Prison Ministry' in the United States. And when you think about it, that is how our congregations should be – people for fellowship, encouragement, and mutual support.
To be yoked is a powerful request from Jesus and the question remains, do you want to be yoked?
May God guide and bless us. Amen.
Let us pray....
On this Sunday tender God, we lift up our prayers for
those most affected at this particular time in history….
The sick, and their care givers,
The doctors, nurses, and support people doing all they can.
We would lift up those we know working in health care:
Elishia, Emily, Jennifer, Julie…
We lift Canada and not only Canada,
but we pray for our troubled world, in particular
Eritrea, Ethiopia, and Haiti.
We raise up to you, O God, the congregations in our
Antler River Watershed Region and in particular, this Sunday,
the Lambeth Pastoral Charge, London, ON.
Those in our Community:
All who are doing essential work on the farm, at the pharmacy
and in the store. Those who protect and help us --- police, fire,
and public servants.
Our Pastoral Charge's Mission:
The Children and teachers at the Callebasse Christian School, Haiti
and all children around the world.
Our Family and Friends:
Doug & Margaret, Ross, Zoe, Tim, Brian, Cecile, Randy, Al,
Normalie, Murray, Nora, Tom, Pat, Marie, Eva, Dax, Rita, Donald, Pat, Paul & Brenda.
For others who we name in our hearts.......
Holy God, hear these our prayers which we offer in the name of Jesus
who taught us to pray, Our Father...
---
ANNOUNCEMENTS
Celebrations, Good News
Happy Bithday to
| | | |
| --- | --- | --- |
| July 6 | | Willy |
| July 7 | | Jill |
| July 8 | | Alyssa |
| July 8 | | Ali |
| July 10 | | Mark |
| July 12 | | Deanna |
| July 12 | | Jodi |
| July 13 | | Caitlin |
| July 14 | | Dawson |
| July 14 | | Heather |
| July 15 | | Scott |
| July 17 | | Joe |
| July 19 | | Gary |
Happy Anniversary to
| | | |
| --- | --- | --- |
| July 9 | | Karen & Tony |
| July 9 | | Mary Margaret & Ed |
| July 12 | | Kailyn & Donald |
| July 3 | | Kyla and Rob |
| July 4 | | Margaret and Willy |
From the Minister:
Worship Services: The Zoom Worship Service we held on Sunday June 28th went very well! Thank you for your suggestions and comments. We will get WD 40 for the webcam, so it will not squeak when it is moved.
So, beginning on Sunday July 12th at 10 a.m. we will have a weekly Worship Service via Zoom. The last Sunday of the month will be a Communion Service via Zoom.
WE NEED worship participants for these services — so if you can help, please contact me. (okitchen@mnsi.net). You can be there in person or via Zoom at home. Worship participation is not only Scripture Readers, but leading in prayers, telling a children's story, or adult story. I am getting a combined list together for both congregations.
As always, please remember that I am available for you. Feel free to contact me at 519-566-7626 (call or text) or 519-974-9057. My E mail is okitchen@mnsi.net
We can even arrange a 'one on one' Zoom meeting at any time or have a driveway visit. Even though we are keeping physical distancing we are still one in the Lord!
Blessings,
Olav
---




Calendar of Events:

Sunday, July 12th, 10:00 a.m.
A Brief Worship Service via Zoom
The Circuit Rider will continue weekly.

Monday, July 13th 7:00 pm
Meeting of the Re opening Task Groups, via Zoom

Sunday, July 19th, 10:00 a.m.
A Brief Worship Service via Zoom

Monday, July 20th 7:00 pm
Meeting of the Trinity Session, via Zoom

Sunday, July 26th, 10:00 a.m.
A Communion Service via Zoom

Monday, July 27th, 7:00 pm
Meeting of the Official Board of the Pastoral Charge via Zoom

(A meeting of the Olinda-Ruthven Board (Session & Stewards) tba)

Contact Information

Chair, Olinda-Ruthven United Church,
Doug Scott,
519.326.1035
applescotts@hotmail.com

Chair, Trinity United Church
Richard Dalton,
733.3556
barric@cogeco.ca

Prayers / Announcements/ Good News for the Circuit Rider:

If you wish to place a person's name on the prayer list (with proper permission) or you would like to share some Announcements or any Good News, (jokes also can be shared as well) please call the Brenda Miller, Pastoral Charge Administrator at the office (519.326.3138) or email (office@ruthvenpc.com) to the office by Thursday Noon. Office hours are normally 9am - noon, Monday to Friday.
---
To Ponder:
These items came via Rev. Dr. Karl R.Kraft,
a Methodist pastor in Dover, DE:
"It's like being 16 again,
and I'm grounded."
"Returned from the grocery store
with the hubby. Took masks off.
Turned out it was the wrong
hubby! Be attentive!"
"The world has turned upside down
Old folks are sneaking out
of the house, and their kids are
yelling at them to stay indoors!"
"Quarantine has turned us into dogs.
We roam the house all day
looking for food. We are told 'no'
if we get too close to strangers.
And we get really excited about
car rides."
"Day 31 at home and the dog is
looking at me like, 'See? This is
why I chew the furniture!'"
"Police these days say,
'Come out with your hands washed!'"
"2019: Stay away from negative people.
2020: Stay away from
positive people."
Sign put up during the coronavirus quarantine:
"Thoughts and prayers going out
to all the married men who have
spent months telling their wives,
'I'll do that when I have time.'"
via Risa Samra
Hallendale Beach, FL
---
If you have questions and or would like an official Zoom invitation
please contact me at okitchen@mnsi.net
The Re - Opening of Church Buildings:
The Ontario Government is allowing church buildings to re-open for worship with 30 % of capacity of the building. The task groups for both congregations are working on the Re-opening of our Olinda-Ruthven building and our Trinity building and see this happening on Sept 13th -- the Sunday after Labour Day.
When the buildings reopen, these newsletters will continue and we will share Zoom services.
Olinda Ruthven: Photo Directory
Please note that our church family photo album will be completed This summer. The company is taking steps to ensure customers and staff are safe. They will contact us in June to book a photo session in July for the snowbirds who were away and others. If you have any questions or would like to sign up, please contact David Clifford at (519) 613-8708.
Good news! Some of the Olinda-Ruthven people are starting to receive them. Watch for yours in the coming weeks, they are on their way.
From our treasurers:
Church expenses don't take a summer vacation. :-)
Thanks in advance for your ongoing support.
It is very much appreciated.
---
Other News:
Youth
Camp Kenesserie https://www.kenesserie.com
The folks at Camp Kenesserie (KENt, ESSex, ERIE Presbyteries)
Are having events NOW and are planning a Virtual Camp.
Please go to the web site and check it out!!
---