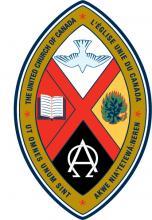 Ruthven Pastoral Charge
United Church of Canada
---
---
Home | History | ZOOM Worship Service | To Donate | The Circuit Rider Newsletter | Outreach | Weddings/Marriages | Administration | Links
---
The Ruthven
Circuit Rider
Issue #19
8th Sunday After Pentecost
LARGE PRINT VERSION Worship from home service sheet for Sunday 16 July (Pdf version)
Worship from home service sheet for Sunday 26 July
Sunday July 26, 2020
---
Greetings
Today I share with you a story from Anthony De Mellow´ book, The Song of the Bird. The Late Anthony De Mellow was a Roman Catholic Priest, whose gift was sharing stories to reflect on. He said there was 3 ways to read one of his stories:
1 - Read the story once and move on to other stories. 2 - "Read a story twice and Reflect on it. Apply it to your life. This will give to a taste of theology". 3 "Read the story again, after having reflected on it. Create a silence within you and let the story reveal to you its inner depth and meaning. Something beyond words and reflections. This will give you a feel for the mystical." Here is a story ¬ The Golden Eagle
A man found an eagle·s egg and put it in the nest of a backyard hen. The eaglet hatched with the brood of chicks and grew up with them.

All his life the eagle did what the backyard chickens did, thinking he was a backyard chicken. He scratched the earth for worms and insects. He clucked and cackled. And he would thrash his wings and fly a few feet into the air.

Years passed and the eagle grew very old. One day he saw a magnificent bird far above him in the cloudless sky. It glided in graceful majesty among the powerful wind currents, with scarcely a beat of its strong golden wings.

The old eagle looked up in awe. "Who´s that? " he asked.

That·s the eagle, the king of the birds, "said his neighbour. ´He belongs to the sky. We belong to the earth¬we·re chickens."

So the eagle lived and died a chicken, for that´s what he thought he was. "
* * * * *
Our Sunday Morning Viewership is Expanding!!!
Our Prayers:
Let us pray:
On this Sunday tender God, we lift up our prayers for
those most affected at this time:
The sick, and their care givers,
The doctors, nurses, and support people doing all they can.
We would lift up those we know working in health care:
Elishia, Emily, Jennifer, Julie. . .
We lift up in prayer Canada and not only Canada,
but we pray for our troubled world, in particular
Republic of Congo, Gabon, Sao Tome and Principe and Haiti.
We raise up to you, O God, the congregations
in our Antler River Watershed Region and in particular,
The St. Andrew's-Westminster Pastoral Charge, London, ON.
We hold in pray:
All who are doing essential work on the farm,
at the pharmacy and in the store.
Those who protect and help us, police,
fire, and public servants.
Our Pastoral Charge´s Mission:
The Children and teachers at the
Callebasse Christian School, Haiti
and all children around the world;
Our Family and Friends:
Doug & Margaret Mailloux, Ross, Zoe, Tim, Brian,
Cecile, Randy, Al, Normalie, Murray,
Nora Grimse, Tom, Pat, Marie, Eva,
Dax, Rita, Donald, Pat, Paul & Brenda, Doug & Karen.
The family of IrJa Sylvia Ross.
For others who we name in our hearts.......
Holy God, hear these our prayers
which we offer in the name of Jesus
who taught us to pray, Our Father...
ANNOUNCEMENTS
Survey - Please return the survey either by phone (call in your answers), email or drop in the mail box at the Pastoral Charge office. Deadline is Wednesday July 29th.
Calendar of Events:
Today, Sunday, July 26th, 10:00 a.m. A Worship Service via Zoom
If you wish to participate, please have some bread/cracker and a drink juice/water ready. And we will partake together, during the service.
You can log in each week using this link.
To, Join Zoom Meeting
https://us02web.zoom.us/j/6953623178
If needed, the meeting ID is 695 362 3178
Zoom requires downloading the app, so we suggest you click the link and download the software ahead of time to avoid any hiccups.
Live via Telephone
You can simply call one of the following numbers using your phone:
1 647 558 0588 or 1 778 907 2071
and when it asks for the meeting ID dial 695 362 3178 then #
(NEW: If you are unable to attend and want a recording of the service to watch at another time please e mail Olav at okitchen@mnsi.net and he will email you the recording of the service.)
Olav will be on Holidays, Aug 1 to 14th, so there will be no Zoom Worship Service, they will resume on August 16th.... the same log in information.
Tuesday, July 28th, 7:00 pm - Note chance of Date
Meeting of the Official Board of the Pastoral Charge
via Zoom
The Circuit Rider:
The Circuit Rider will take a vacation - rest his/her horse
for the month of August.
So on Friday July 31st there will be one Circuit Rider
for the month of August.
August Dates to Note:
Wednesday, August 5th, 7:00 pm - Note chance of Date
Meeting of the Task Group Meeting via Zoom
Photo Directory: For BOTH congregations:
There will be a final photo session on Thursday, August 6th at Olinda-Ruthven United Church for snowbirds and others who weren't able to attend back in February. You'll be pleased to know the company has established a number of protocols to keep everyone safe e.g. separation panels, sanitizers, a limit of 1 family in the church at a time. Thankfully we can take our masks off for the pictures. :-) For this final photo session please contact David Clifford (519) 613-8708 to book your appointment.
Please remember your Church Treasurers, there are still expenses incurred during the summer. Or Please remember your Church still needs your support.
* * * * *
Please Note - All meetings on the pastoral charge are open
and anyone can attend.
The only meetings that are closed is a meeting of
the Ministry and Personnel Committee.
On Holiday:
Brenda Miller the Pastoral Charge Administrator will be on holiday for the month of August. She will be back in the office on Tuesday September 1st. The Circuit Rider will be on hiatus during that time (the last issue before the break will go out on July 31st)
Rev Olav Kitchen will be on holidays August 1st to August 14th. There will not be a Sunday Service on August 2nd and 9th. Services will resume on Sunday August 16th at 10 am. It is a 'staycation' so feel free to contact him for any emergency pastoral care.
* * * * *
ANNOUNCEMENTS
Celebrations, Good News
Happy Bithday to
| | | |
| --- | --- | --- |
| Alexis | | July 28 |
| Sandra | | July 29 |
| Linda | | July 29 |
| Jim | | July 29 |
| Kate | | July 29 |
| Matt | | July 30 |
| Rob | | July 30 |
Happy Anniversary to
| | | |
| --- | --- | --- |
| Miklos & Veronika | | July 29 |
| Margaret and Melbourne | | married 67 years on August 1st |
| Don & Margaret | | August 1 |
* * * * *
From your minister:
As always, please remember that I am available for you. Feel free to contact me at 519-566-7626 (call or text) or 519-974-9057. My E mail is (okitchen@mnsi.net) We can even arrange a 'one on one' Zoom meeting at any time or have a driveway visit. Even though we are keeping physical distancing we are still one in the Lord! Blessings, Olav
Announcements: If you have: Prayers / Announcements/ Good News for the Circuit Rider. Or, if you wish to place a person's name on the prayer list (with proper permission) or you would like to share some Announcements or any Good News, (jokes also can be shared as well) please contact Brenda Miller, the Pastoral Charge Administrator at the office (519.326.3138) or email (office@ruthvenpc.com) to the office by Thursday Noon. Office hours are normally 9am - noon, Monday to Friday.
* * * * *
A time for Fun!
A giggle is God´s grace in motion.
Laughter is the closest thing to the grace of God.
Karl Barth, Theologian
Laughter is the sun that drives winter from the human face.
Victor Hugo
ENJOY yourself!
These are the "good old days " you´re going to miss
in the years ahead.
For a free face lift, smile!
Did you hear about the two brothers who joined a monastery and then opened a fish-and-chips restaurant? The first brother became the fish friar, and the other became the chip monk.
Favourite Songs of Bible Characters
| | | |
| --- | --- | --- |
| Noah | | "Raindrops Kepp Falling on My Head " |
| Adam and Eve | | "Strangers in Paradise " |
| Lazarus | | "The Second Time Around " |
| Job | | "I´ve Go a Right to Sing the Blues " |
| Samson | | "Hair " |
| Daniel | | "The Lion Sleeps Tonight " |
| Joshua -walls of Jericho | | "Good Vibrations " |
| Elijah | | "Up, Up and Away " |
| Methuselah | | "Staying Alive " |
Listening:
You know you´re losing it when you start talking to yourself
and even you aren´t listening!
Two Kinds of Christians:
There are two kinds of Christians
those who complain because God
put thorns on the roses,
and those who praise Him
for putting roses among the thorns.
---