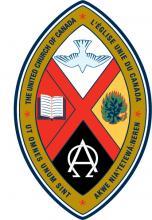 Ruthven Pastoral Charge
United Church of Canada
---
---
Home | History | Covid 19 & ZOOM Worship | The Circuit Rider Newsletter | Announcements | To Donate | Outreach | Weddings/Marriages | Administration | Links
---
The Circuit Rider
The Weekly Newsletter
of the
Ruthven Pastoral Charge
Issue 41,
January 31, 2021
Season of Epiphany



Greetings,
I hope everyone is keeping well. In my many years of ministry I have found wisdom and support from Nurses and others in the Health Care field. This week I am sharing a portion of Staci Devries article 5 CRC Healthcare Workers Share What's Breaking Their Hearts (Listen Up, Churches) found in the Christian Reformed Faith Network: (CRC Christian Reform Church) https://network.crcna.org/ . The portions I am sharing is the workers response to the question What is one way the church can support those working in health care at this time?
Bethany, The Journey (Kitchener, ON)
Job: Public Health Manager (responsible for all incoming calls/inquires in Waterloo Region related to COVID-19)
What is one way the church can support those working in health care at this time?
Continue to pray for wisdom and innovation for all the workers. Pray that people will heed the Public Health advice, putting the community's needs above their own. Demonstrate patience and grace with everyone, just as Jesus modeled it for us.
Sarah, Covenant CRC (Edmonton, AB)
Job: I am a Clinical Nurse Educator in the Intensive Care Unit at our community hospital. In my role I work with the leadership team to develop pandemic planning, roll out initiatives, and provide training and education. This spring, as we prepared for a surge in patients, I orientated more than 80 staff to our ICU, facilitated a move to a bigger unit, and simultaneously provided patient care.
What is one way the church can support those working in health care at this time?
Though I appreciated the many messages and letters of support during this time, I barely had time to read them. One of the most compassionate things that was done for me and my family was having a meal delivered to us. I was feeling so guilty about spending less quality time with my family, the fact that a neighbour recognized this was wonderful.
Tami, Silver Spring CRC (Silver Spring, MD)
Job: School Community Health Nurse for Department of Health and Human Services of Montgomery County, MD What is one way the church can support those working in health care at this time?
I´m not sure I can pick one way the church can support us. Prayer is always the first and easiest way. Another thing churches can do is to offer to help people with food, clothing, and financial assistance (to take the burden of assisting in those basic needs off the healthcare system). Those needs are so interwoven in people´s health and well being and when a patient or person in the community is supported in tangible ways it helps with physical health as well. The last thing I would say is to support science. We need to do everything we can to lessen the burden on our healthcare system overall. By listening to scientific guidelines¬such as wearing masks and limiting gatherings¬we can slow the spread and in turn support our health care providers. We as a church can set an example for others to see our love and caring for our neighbours. We´ve done this through having a food pantry at our church for our neighbours in need. Also, we can shift our church´s focus to hybrid (both in person and virtual) worship, where we as a church could set up a safe environment for those who wanted to worship in person and to accommodate those who felt more comfortable worshipping virtually. I realize it is not easy but I believe God has given us science to integrate with our faith helping us love our congregation and our neighbours at this incredible time in our world. [I added the bold -otk]
Carrie-Anne, Covenant CRC (Edmonton, AB)
Job: I have been a registered nurse for 30 years, and have held various jobs at the Misericordia Community Hospital over those 30 years. I am currently working as a Transition Coordinator, which is basically discharge planning (on a busy medical unit). It is not direct patient care, but still very involved with patients and families that need my assistance for home care, extra rehab referrals, or placement into an alternate level of care.
What is one way the church can support those working in health care at this time?
What I think the church can do for us is continue to pray for all healthcare workers, patients, and families during this difficult time, and follow the pandemic guidelines and government restrictions to help prevent the situation getting worse.
Sara, Bethany CRC (Gallup, NM)
Job: Lead RN at hotel-based COVID shelter (monitoring 50 to 75 guests who are quarantined from their families)
What is one way the church can support those working in health care at this time?
The church can support healthcare workers by believing us. There are many things we cannot talk about but when we tell you it is exhausting, heartbreaking, and traumatizing to go on, we need to be heard. Listen to our vague stories and see the tears rolling down and the cracks in our voices. Do not offend us with statements such as faith over fear, which in my opinion has often come to mean trust in God but ignore science. God gave us brains and scientists and vaccines. Healthcare workers have been running toward the fire for months. We are shaken but not afraid. Our faith is strong. Please wear masks, physically distance, and get vaccinated. We need prayers. One thing that means the world to healthcare providers are small tokens of appreciation, i.e. handwritten notes, chocolate, gifts cards for coffee, chapstick, hand lotion, etc. Many of us have spent countless hours away from our families. Others have moved out. We are fighting COVID with everything we've got.
I pray that we can learn from their words to us...
Blessings,
Olav
Agnus Day
They went to Capernaum; and when the sabbath came, he entered the synagogue and taught. They were astounded at his teaching, for he taught them as one having authority, and not as the scribes. Just then there was in their synagogue a man with an unclean spirit, and he cried out, "What have you to do with us, Jesus of Nazareth? Have you come to destroy us? I know who you are, the Holy One of God." But Jesus rebuked him, saying, "Be silent, and come out of him!" And the unclean spirit, convulsing him and crying with a loud voice, came out of him. They were all amazed, and they kept on asking one another, "What is this? A new teaching-with authority! He commands even the unclean spirits, and they obey him." At once his fame began to spread throughout the surrounding region of Galilee.
Peace and Joy,
James Wetzstein, creator Agnus Day
* * * * * *
Celebrations and Joyous News
Birthdays
| | |
| --- | --- |
| Jan 27 | Lynda |
| Feb 1 | Shelley |
| Feb 1 | Spencer |
| Feb 1 | Michael |
| Feb 1 | Angela |
| Feb 3 | Roger |
| Feb 3 | Charles |
| Feb 4 | Harold |
| Feb 5 | Aidan |
| Feb 5 | Michael |
| Feb 7 | Kailyn |
| Feb 7 | Glen |
Anniversary

| | |
| --- | --- |
| Feb 2 | Dorothy & Floyd (64th) |
* * * * * *
This Week :
Today - Sunday Jan 31 - Worship: 10 am via Zoom
All are welcome Please call Rev. Olav Kitchen for log in information.
ANNOUNCEMENTS
Olinda-Ruthven ¬ Given the church building is currently closed, 2021 donation envelopes are at the Church if you are able to pick them up. In the meantime, please place your cheque or cash donation in a regular envelope. As always, PAR and Interac e-transfer are other options you can consider. Thank-you. David Clifford
Trinity ¬ Envelope are at the Church or you may contact Marie 519.738.2169 for options.
Annual Meetings: Sunday Afternoon February 21st 2021
1:00 pm Olinda-Ruthven; 3:00 pm Trinity
Meeting will be via Zoom.
Circuit Rider ¬ If you know of anyone who would like to receive the Circuit Rider
by mail or email, please contact the office.
FOR All ANNOUNCEMENTS, including some community announcements
please check our Web site Index and look under Announcements.
DO YOU HAVE an Announcement or some Good News to share:
You are welcome to submit it for the weekly Circuit Rider.
Also, jokes, pictures, sayings are most welcome. To Submit an item please contact Brenda Miller, the Pastoral Charge Administrator at the office (519.326.3138) or email office@ruthvenpc.com to the office by Wednesday Noon.
Pastoral Charge Office hours are normally 9am - noon, Monday to Friday.
Prayer Requests
Please submit prayer requests to Olav at okitchen@mnsi.net or call/text at 519-566-7626.
We respect the privacy of all individuals of those submitting a prayer request and for those who are prayed for. Privacy laws do not permit the full name of an individual to be disclosed in print or in a worship service unless they or a family member have given permission. Please be assured that all submitted prayer requests are brought to the Lord in Christ´s name.
* * * * * *
NEEDED ...
People to assist with our zoom worship services. Music people-- sing, play instruments, young, old, do it from home, or recorded to join our online musical team of Paul and Brenda Jones. Liturgists, a fancy word for people to help with reading Scripture and leading in prayers. Again, young, old, from home, could even be recorded.
okitchen@mnsi.net
---
Ruthven Pastoral Charge Contact Information:
Minister: Rev. Olav Kitchen,
519-566-7626
okitchen@mnsi.net
Pastoral Charge Administrator:
Brenda Miller at 519- 326-3138
office@ruthvenpc.com
---
Ruthven Pastoral Charge
Prayer List

Sunday, January 24th 2021
For prayers to be added,
please contact Rev. Olav Kitchen
call/text 519-566-7626 or email
okitchen@mnsi.net
Please include the following in your prayers this week:
Prayers for those battling the corona virus and for those who have died.
Prayers for the Medical and other staff who are treating and caring for patients.
Those battling Cancer: Doug in palliative care, Murray, Doug (Mary's brother), Brian (Glen & Sylvia's son), Ross.
Prayers for Normalie Voakes.
From the Windsor Veterans Memorial Service Committee please hold in prayer Comrade Janet Bergeron
Prayers for Barb's cousin John who is undergoing tests and treatment.
from the World Council of Churches, we pray for Algeria, Libya, Morocco, Western Sahara, Tunisia.
from the Antler River Watershed Region: Dorchester United Church, Dorchester
Our area, this week, Downtown Mission and their Executive Director the Rev. Ron Dunn.
Prayers continue for Zoe (granddaughter of Donna & Fred ).
---
The Circuit Rider 2020