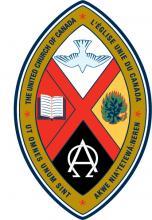 Ruthven Pastoral Charge
United Church of Canada
---
---
Home | History | Covid 19 & ZOOM Worship | The Circuit Rider Newsletter | Announcements | To Donate | Outreach | Weddings/Marriages | Administration | Links
---
The Circuit Rider
The Weekly Newsletter
of the
Ruthven Pastoral Charge
Issue 40,
January 24, 2021
Season of Epiphany



There is a forgotten week in January – the Week of Prayer for Christian Unity. A week intended for Christians to pray together and specifically pray for unity. Jesus prayed for unity and today as Christians we are drifting away from each other. From the booklet prepared, for the week of prayer by the World Council of Churches, they quote Geneviève Micheli, who in 1938 wrote these words:
We live in a time that is both troubling and magnificent, a dangerous time where nothing preserves the soul, where rapid and wholly human achievements seem to sweep beings away ... And I think that our civilization will die in this collective madness of noise and speed, where no being can think … We Christians, who know the full value of a spiritual life, have an immense responsibility and must realize it, unite and help each other create forces of calmness, refuges of peace, vital centres where the silence of people calls on the creative word of God. It is a question of life and death.
Unity in the New Testament is always seen from the standpoint of Christ who is the one Shepherd of one flock. St. Paul expresses the same understanding in the image of one body to which members are linked and dependent.
Unity is a foundation and the basic character of the church.... and without it, evangelism is frustrated, and the world fails to recognize Jesus as the Son of the living God. If the Church is unable to express unity, it is unable to influence the surrounding culture with the things of God.
You look at the early church... they shared their resources with one another as one expression of the union of their hearts and minds Acts 2:42-47). They served one another and their community without competition according to the giftedness that God supplied, ...They raised funds to help one another...
Our prayer is that we realize we are one in Christ. Ephesians 4.1 -5 Listen to St. Paul's words...
Therefore, as a prisoner for the Lord, I encourage you to live as people worthy of the call you received from God. 2 Conduct yourselves with all humility, gentleness, and patience. Accept each other with love, 3 and make an effort to preserve the unity of the Spirit with the peace that ties you together. 4 You are one body and one spirit, just as God also called you in one hope. 5 There is one Lord, one faith, one baptism, 6 and one God and Father of all, who is over all, through all, and in all.
I close with a prayer by William Temple (1881-1844), may it be our prayer.
Lord Jesus Christ,
who prayed for your disciples that they might be one,
even as you are one with the Father;
draw us to yourself,
that in common love and obedience to you
we may be united to one another,
in the fellowship of the one Spirit,
that the world may believe that you are Lord,
to the glory of God the Father Amen.
Agnus Day
Now after John was arrested, Jesus came to Galilee, proclaiming the good news of God, and saying, "The time is fulfilled, and the kingdom of God has come near; repent, and believe in the good news." As Jesus passed along the Sea of Galilee, he saw Simon and his brother Andrew casting a net into the sea-for they were fishermen. And Jesus said to them, "Follow me and I will make you fish for people." And immediately they left their nets and followed him. As he went a little farther, he saw James son of Zebedee and his brother John, who were in their boat mending the nets. Immediately he called them; and they left their father Zebedee in the boat with the hired men, and followed him.
Peace and Joy, James Wetzstein, creator Agnus Day
Celebrations and Joyous News
| | |
| --- | --- |
| Flavio | Jan 25 |
| Shirley | Jan 26 |
| Barbara | Jan 30 |
* * * * * *
This Week :
Today - Sunday Jan 24 - Worship: 10 am via Zoom
All are welcome Please call Rev. Olav Kitchen for log in information.

ANNOUNCEMENTS

DO YOU Enjoy reading inspiring, informative, and thought-provoking stories about spirituality, social justice, and ethical living? Founded in 1829, Broadview (formerly the Observer) is the oldest continuously published magazine in North America and has won international acclaim for journalistic excellence. For a limited time, Broadview is available at a discounted group rate of $25 for 10 issues (including taxes). If you would like to participate, please provide your payment by Sunday, January 31st. Cheques can be made payable to the Olinda-Ruthven United Church and dropped off at the church office. (Trinity subscriptions are due in May)

Olinda-Ruthven ¬ Given the church building is currently closed, 2021 donation envelopes will be distributed at a later date. In the meantime, please place your cheque or cash donation in a regular envelope. As always, PAR and Interac e-transfer are other options you can consider. Thank-you. David Clifford

Trinity ¬ Envelope are at the Church or you may contact Marie 519.738.2169 for options.

Annual Reports

2020 has been an unusual year, even so we still will need
them. Please email office@ruthvenpc.com,
or hand in to Brenda by January 25.

* * * *

FOR All ANNOUNCEMENTS, including some community announcements
please check our Web site Index and look under Announcements.

DO YOU HAVE an Announcement or some Good News to share:
You are welcome to submit it for the weekly Circuit Rider.
Also, jokes, pictures, sayings are most welcome. To Submit an item please contact Brenda Miller, the Pastoral Charge Administrator at the office (519.326.3138) or email office@ruthvenpc.com to the office by Wednesday Noon.

Pastoral Charge Office hours are normally 9am - noon, Monday to Friday.

Prayer Requests

Please submit prayer requests to Olav at okitchen@mnsi.net or call/text at 519-566-7626.

We respect the privacy of all individuals of those submitting a prayer request and for those who are prayed for. Privacy laws do not permit the full name of an individual to be disclosed in print or in a worship service unless they or a family member have given permission. Please be assured that all submitted prayer requests are brought to the Lord in Christ´s name.

Circuit Rider

If you know of anyone who would like to receive the Circuit Rider
by mail or email, please contact the office.

* * * * * *

NEEDED ...
People to assist with our zoom worship services. Music people-- sing, play instruments, young, old, do it from home, or recorded to join our online musical team of Paul and Brenda Jones. Liturgists, a fancy word for people to help with reading Scripture and leading in prayers. Again, young, old, from home, could even be recorded.
okitchen@mnsi.net
---
Ruthven Pastoral Charge Contact Information:
Minister: Rev. Olav Kitchen,
519-566-7626
okitchen@mnsi.net
Pastoral Charge Administrator:
Brenda Miller at 519- 326-3138
office@ruthvenpc.com
---
Ruthven Pastoral Charge
Prayer List
Sunday, January 24th 2021
For prayers to be added,
please contact Rev. Olav Kitchen
call/text 519-566-7626 or email
okitchen@mnsi.net
Please include the following in your prayers this week:
Prayers for the family of Dorothy Masse who passed away from Covid.
Prayers for those battling the corona virus and for those who have died.
Prayers for the Medical and other staff who are treating and caring for patients.
Those battling Cancer : Ross, Doug, Murray, Doug (Mary's brother), Brian (Glen & Sylvia's son).
Prayers for Normalie
from the Windsor Veterans Memorial Service Committee please hold in prayer Comrade Janet and Karen Ann,
and for Veterans who have passed:
the families of George McMahon, Douglas Branch, Richard Hummell.
Please keep the family of Ken Sine to your prayers. Ken passed away due to complications from diabetes. Ken is Linda Lauzon's brother.
Prayers for Barb cousin John who is undergoing tests and treatment.
from the World Council of Churches we pray for Cyrpress, Greece and Turkey.
from Antler River Watershed Region: the Beachville Pastoral Charge:
Sweaburg United Church, Woodstock & West Oxford United Church, Ingersoll
from Area Congregations this week, Central United Church, Windsor and their student minister Charmaine Foutner.
Prayers for Zoe Stevenson (granddaughter of Donna & Fred Takaki).
---
The Circuit Rider 2020