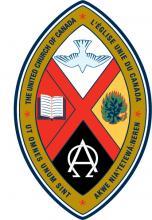 Ruthven Pastoral Charge
United Church of Canada
---
---
Home | History | Covid 19 & ZOOM Worship | The Circuit Rider Newsletter | Announcements | To Donate | Outreach | Weddings/Marriages | Administration | Links
---
The Circuit Rider Issue 39,
January 17, 2021



We are at the beginning of the year, when Governments call us to lock down and stay put and we forget to take chances. Not ´unhealthy chances´ that put others and ourselves at risk ¬ it is our Christian duty to wear a mask and not spread our germs and cause others to suffer! Even in a pandemic we are called to take chances.
Christianity and the church is seen as quite tame these days... with no adventure, no risk, ho hum, boring... I do my thing..... you do yours... The only thing not boring is the radical, so called Christian, idiots who go about putting people at risk. We are called to take risks, but not putting peoples health at risk.
Yes, we are risk takers.... we are called to take chances, to be innovative. Remember Abraham went forth not knowing where he was going.... taking chances and marching off the known map...
Jesus challenged people to take chances.... do you want to be healed, get up! (John 5. 1-9) Look at Peter, James, John, Matthew, they left their secure lives, their work, to follow. The early followers, were taking chances and living a life different than those around them...
Not militant, (like insurrectionists) but loving the unlovable, (can always love a child, but to love some one who is not lovable- grungy, ugly, anti social); doing good to those who curse you...
Paul, took chances and was often in prison... his letters are jail house letters... Taking chances, is what we are called to do...
A favourite story of mine, comes from the archives of the British Navy:
On one occasion a destroyer was lying in a harbour of the West Indies, where five others ships of various nationalities were anchored.
Suddenly a furious storm descended, with a wild terrifying wind, and great waves sweeping right into the harbour. What did the British captain do?
He weighed anchor, and steamed straight out to sea, in the very teeth of the storm. Two days later he returned, battered but safe; and there were the other five ships lying piled up, wrecked upon the shore. It was their very refusal to face the seas and the storm, their clinging to security, which had been their undoing. Only the ship that took the chance, venturing everything came through. (Holy Alliances, James Stewart, Gates of New life, p. 189)
Jesus calls us to follow him and that means taking chances.
I close with Michael Josephson´s poem: Don't miss the chance....
Don't miss the chance to read;
reading stretches your mind and strengthens your heart.
Don't miss the chance to think;
thinking yields understanding and wisdom.
Don't miss the chance to learn;
learning empowers and enlarges you.
Don't miss the chance to dream;
dreams give your imagination wings.
Don't miss the chance to feel;
feeling paints your hours and days in vibrant colours.
Don't miss the chance to remember;
memories are the museum of your past.
Don't miss the chance to try;
trying is the first step to every achievement.
Don't miss the chance to change; change is challenge.
Don't miss the chance to work;
work gives you independence and fills your days
with purpose.
Don't miss the chance to serve;
service is the surest road to personal fulfillment.
Don't miss the chance to smile;
smiles sprinkle sunshine wherever they land.
Don't miss the chance to laugh;
laughter is music that makes your troubles dance.
Don't miss the chance to give;
giving is the best form of getting.
Don't miss the chance to love;
love opens your heart and fills it with joy.
In this new year, let´s take some healthy chances!
Blessings,
Olav
* * * * * *
Agnus Day
The next day Jesus decided to go to Galilee. He found Philip and said to him, "Follow me." Now Philip was from Bethsaida, the city of Andrew and Peter. Philip found Nathanael and said to him, "We have found him about whom Moses in the law and also the prophets wrote, Jesus son of Joseph from Nazareth." Nathanael said to him, "Can anything good come out of Nazareth?" Philip said to him, "Come and see." When Jesus saw Nathanael coming towards him, he said of him, "Here is truly an Israelite in whom there is no deceit!" Nathanael asked him, "Where did you come to know me?" Jesus answered, "I saw you under the fig tree before Philip called you." Nathanael replied, "Rabbi, you are the Son of God! You are the King of Israel!" Jesus answered, "Do you believe because I told you that I saw you under the fig tree? You will see greater things than these." And he said to him, "Very truly, I tell you, you will see heaven opened and the angels of God ascending and descending upon the Son of Man."
Peace and Joy,
James Wetzstein, creator Agnus Day
* * * * * *
Prayer of Thanksgiving
[This prayer is from the Church of Scotland and will be used in our Sunday worship service. We have a tendency to be always asking and forgetting to give thanks. Here we have a chance to give thanks.]
Generous God From our hearts we thank You
We say thank You for friends and for family
[silence] Generous God From our hearts we thank You
We say thank You for our church and our community
[silence] Generous God From our hearts we thank You
We say thank You for Your Church in the word
[silence] Generous God From our hearts we thank You
We say thank You for the people in our community
[silence] Generous God From our hearts we thank You
We say thank You for Your creation, the world in which we live
[silence] Generous God From our hearts we thank You
We say thank You for the many ways You touch our lives.
For laughter, for conversation,
for bird song and frosty mornings,
for the people and places in our communities that are important to us.
We say thank You
for times of silence and space to just be,
for company (phone/zoom/face book) and chance encounters,
for simple things and special moments.
Thank You that You are with us in the highs and lows of life,
when we are busy and when we are still,
When we believe with all our hearts,
and when we are barely hanging on by our fingertips to our faith.
You create and recreate and knit us together again.
And we say thank You
for the gift of Your love,
Given to us in Christ Jesus.

Generous God From our hearts we thank You
Amen
* * * * * *
Ruthven Pastoral Charge Prayer List
Sunday, January 17th, 2021 [sent out Thursday Jan 14th]
Please include the following in your prayers this week:
Prayers for the family of Ruth Burges (Dalton) who passed away from Covid on Monday January 4th in a Vancouver Island Nursing Home. She is Richard´s Aunt.
Prayers for the family of Joe Shultz, husband of Olga, who passed away from Covid.
Prayers for those battling the corona virus and for those who have died.
Prayers for the Medical and other staff who are treating and caring for patients.
Those battling Cancer: Ross, Doug x2, Murray
Prayers for Normalie
from the Windsor Veterans Memorial Service Committee please hold in prayer Comrade Janet and Karen Ann.
from the World Council of Churches we pray for Bahrain, Kuwait, Oman, Qatar, Saudi Arabia, United Arab Emirates, Yemen.
from Antler River Watershed Region: Bayham United Church, Straffordville ON.
from Area Congregations this week, Belle River United Church and their minister the Rev. Carl Emke.
Prayers for Zoe (granddaughter of Donna & Fred) who had surgery in Toronto on January 15th
* * * * *
Celebrations and Joyous News
Birthdays--Jan 10-16th
(missed in last issue Donald Jan 8th)
| | | |
| --- | --- | --- |
| Colleen | | Jan 19 |
| Trish | | Jan 21 |
| Zenith | | Jan 21 |
| Marth | | Jan 22 |
| Dick | | Jan 22 |
| Michael | | Jan 23 |
Anniversaries

(missed in last issue Rachael & Ethan Jan 5th)

Congratulations!

January 9th 2021,
Celebrating the marriage of
Dana and Zac
Dana & Zac were
united in marriage
at Trinity

This Week :

Today - Sunday Jan 17 - Worship: 10 am via Zoom - for link please call the minister 519.566.7626

Mon Jan 18, 7pm - Olinda-Ruthven Stewards Meet via Zoom.

ANNOUNCEMENTS

DO YOU Enjoy reading inspiring, informative, and thought-provoking stories about spirituality, social justice, and ethical living? Founded in 1829, Broadview (formerly the Observer) is the oldest continuously published magazine in North America and has won international acclaim for journalistic excellence. For a limited time, Broadview is available at a discounted group rate of $25 for 10 issues (including taxes). If you would like to participate, please provide your payment by Sunday, January 31st. Cheques can be made payable to the Olinda-Ruthven United Church and dropped off at the church office. (Trinity subscriptions are due in May)

Olinda-Ruthven ¬ Given the church building is currently closed, 2021 donation envelopes will be distributed at a later date. In the meantime, please place your cheque or cash donation in a regular envelope. As always, PAR and Interac e-transfer are other options you can consider. Thank-you. David Clifford

Trinity ¬ Envelope are at the Church or you may contact Marie 519.738.2169 for options.

Annual Reports

2020 has been an unusual year, even so we still will need
them. Please email office@ruthvenpc.com, or hand in to Brenda by January 25. Thanks. Thanks - Brenda

* * * *

FOR All ANNOUNCEMENTS, including some community announcements please check our Web site Index and look under Announcements.

DO YOU HAVE an Announcement or some Good News to share:
You are welcome to submit it for the weekly Circuit Rider.
Also, jokes, pictures, sayings are most welcome. To Submit an item please contact Brenda Miller, the Pastoral Charge Administrator at the office (519.326.3138) or email office@ruthvenpc.com to the office by Wednesday Noon.

Pastoral Charge Office hours are normally 9am - noon, Monday to Friday.

Prayer Requests

Please submit prayer requests to Olav at okitchen@mnsi.net or call/text at 519-566-7626.

We respect the privacy of all individuals of those submitting a prayer request and for those who are prayed for. Privacy laws do not permit the full name of an individual to be disclosed in print or in a worship service unless they or a family member have given permission. Please be assured that all submitted prayer requests are brought to the Lord in Christ´s name.

Circuit Rider

If you know of anyone not receiving the Circuit Rider and would like to receive this weekly newsletter, please email the office with their email address and I will add them to the list. * * * * * *

NEEDED ...
People to assist with our zoom worship services. Music people-- sing, play instruments, young, old, do it from home, or recorded to join our online musical team of Paul and Brenda Jones. Liturgists, a fancy word for people to help with reading Scripture and leading in prayers. Again, young, old, from home, could even be recorded. Contact Olav at okitchen@mnsi.net.
---
Ruthven Pastoral Charge Contact Information:
Minister: Rev. Olav Kitchen,
519-566-7626
okitchen@mnsi.net
Pastoral Charge Administrator:
Brenda Miller at 519- 326-3138
office@ruthvenpc.com
---
The Circuit Rider 2020