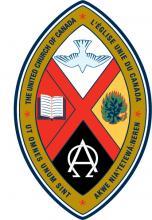 Ruthven Pastoral Charge
United Church of Canada
---
---
Home | History | Covid 19 & ZOOM Worship | The Circuit Rider Newsletter | Announcements | To Donate | Outreach | Weddings/Marriages | Administration | Links
---
The Circuit Rider
The Weekly Newsletter of the Ruthven Pastoral Charge
Issue 45, February 28, 2021
Second Sunday in Lent



Mark 8.31 - 38

Reflection from the Church of Scotland, the Rev Bill Taylor, retired minister who was a prison chaplain for many years, offers his thoughts on the second Sunday in Lent.

Jesus Foretells His Death and Resurrection Peter´s rebuke reminded Jesus of different choices He could have made, like the ones He wrestled with in the desert. Hence the sharpness of His reply. The pressure upon Jesus to be the kind of hero the crowds wanted ¬ miracle worker, king who would stand up to the Romans, national hero ¬ was at times relentless. They must all have been shocked when Jesus talked about the suffering that lay ahead.

Jesus clarifies that suffering lies ahead not only for Himself but for any who would follow. Jesus doesn´t do ´wool over people´s eyes´. He is clear that a cross will be involved for anyone who wants to be His follower. But those who walk His way will have Jesus by their side and instead of forfeiting their life ¬ dissipating their soul´s energy on countless pursuits that cannot satisfy ¬ they will find themselves.

Jesus outlines three elements for would¬be followers: self¬denial, taking up a cross and following. We are in Lent, that period of 40 days before Easter, when traditionally people tighten their belts and deny themselves excess. Self¬denial might include giving up things and changing habits, but the key element is a change in focus from one´s self to God. Taking up a cross was the opposite to the privileged positions some of His disciples coveted. Jesus warned them that life could become tougher because of their association with Him. Crucifixion was an ignominious end for those convicted of capital offences. To suggest that God was in anyway close to such shame was a scandal to the Greek speaking world and a stumbling block to the Jewish world, which believed that a person who ´hung on a tree´ was cursed (Galatians 3:13-14). Paul argues that by becoming a curse for us Christ redeemed us from the curse of our inability to keep the law "in order that in Christ Jesus the blessings of Abraham might come to the Gentiles," i.e. to all people. Condemned Himself, though innocent, Jesus brings freedom from condemnation to others (Romans 8:1). Comparing Jesus´ invitation between the three Gospels Matthew, Mark and Luke, one of them makes a slight adjustment. Luke´s amendment is: "Let them . . . take up their cross daily and follow me," calling us to live every day in awareness of God and in sacrificial service to others (Luke 9:23). It is ´the road less travelled´ ¬ where we come to the end of a life with self at the centre and come alive to a life centred on Christ. Following Jesus turns out to be more than following a good example, it´s taking up the invitation to live as Jesus did and wanting to be like Him. "Beloved, we are God´s children now; what we will be has not yet been revealed. What we do know is this: when he is revealed, we will be like him, for we will see him as he is" (1 John 3:2).

* * * * *

Mark 8. 31 - 38

Jesus went on with his disciples to the villages of Caesarea Philippi; and on the way he asked his disciples, "Who do people say that I am?" And they answered him, "John the Baptist; and others, Elijah; and still others, one of the prophets." He asked them, "But who do you say that I am?" Peter answered him, "You are the Messiah." And he sternly ordered them not to tell anyone about him.

Then he began to teach them that the Son of Man must undergo great suffering, and be rejected by the elders, the chief priests, and the scribes, and be killed, and after three days rise again. He said all this quite openly. And Peter took him aside and began to rebuke him. But turning and looking at his disciples, he rebuked Peter and said, "Get behind me, Satan! For you are setting your mind not on divine things but on human things."

He called the crowd with his disciples, and said to them, "If any want to become my followers, let them deny themselves and take up their cross and follow me. For those who want to save their life will lose it, and those who lose their life for my sake, and for the sake of the gospel, will save it. For what will it profit them to gain the whole world and forfeit their life? Indeed, what can they give in return for their life? Those who are ashamed of me and of my words in this adulterous and sinful generation, of them the Son of Man will also be ashamed when he comes in the glory of his Father with the holy angels."

Agnus Day:
Peace and Joy,
James Wetzstein, creator Agnus Day
---
Ruthven Pastoral Charge
Prayer List

Sunday, February 28th 2021
For prayers to be added, please contact Rev. Olav Kitchen
call/text 519-566-7626 or email okitchen@mnsi.net
Please include the following in your prayers this week:
Prayers for those battling the corona virus and for those who have died.
Prayers for the Medical and other staff who are treating and caring for patients.
Those battling Cancer:
Murray V (goint to sisters for hopice care), Doug H (Mary·s brother), Brian S (Glen & Sylvia·s son), Ross A. Julia K·s grandson Kevin, Brenda B, Melbourne T (palliative care)
Prayers for Normalie V
Prayers continue for Zoe S (granddaughter of Donna & Fred T).
Prayers for Barb K cousin John who is undergoing tests and treatment.
Prayers for the Rev. Dr. Cathy Collins-Barker and her family on the passing of her mother Nancy Collins in Sault Ste. Marie (Feb 11).
from the World Council of Churches we pray for Belgium, Luxembourg and the Netherlands.
from the Antler River Watershed Region: Byron United Church, London, ON.
Our area, this week GessTwood Camp and their Director Karen Seguin
* * * * * *
During Lent:
Weekly ¬ Wednesday Night Lenten Devotionals, at 7pm,
A place in Jesus´ life, scripture, prayer and some music. Please contact Rev. Olav Kitchen
call/text 519-566-7626 or email okitchen@mnsi.net
| | | | |
| --- | --- | --- | --- |
| | | Mar 3 | Bethlehem |
| | | Mar 10 | Capernaum |
| | | Mar 17 | Sea of Galilee (maybe a touch of the Irish Sea, as well) |
| | | Mar 24 | Jerusalem |
| | | Mar 31 | Gethsemane |
* * * * * * *
Worship Services:

Worship Services are zoomed Sunday Mornings at 10am.
There will be no Services in our Churches at this time.
Please email our Minister Rev. Olav Kitchen okitchen@mnsi.net
or call/text at 519-566-7626 to receive the link for the Services.
All are welcome!

* * * * * *

Celebrations and Joyous News
Birthdays
| | |
| --- | --- |
| March 1st | Bonnie M |
| March 2nd | Mackenzie P |
| March 4th | Nancy-Jean S |
| March 4th | Megan W |
| March 7th | Makayla M |
| March 7th | Emmalina W |
* * * * * *
ANNOUNCEMENTS
This Week :
Today - Sunday February 28th - Worship: 10 am via Zoom.
All are welcome. Please contact the minister for your invitation to zoom okitchen@mnsi.net or call/text at 519-566-7626.
---
Olinda-Ruthven ¬ 2021 donation envelopes are in the office for pick up.
If unable to get yours at this time, you may place your cheque or cash
donation in a regular envelope. As always, PAR and Interac e-transfer
are other options you can consider.
Thank-you. David Clifford
Trinity ¬ Envelope are at the Church or you may contact Marie 519.738.2169 for options.
Circuit Rider ¬ If you know of anyone who would like to receive or no longer wish to receive the Circuit Rider
by mail or email, please contact the office.
* * * * * *
FOR All ANNOUNCEMENTS, including some community announcements
please check our Web site Index and look under Announcements.
DO YOU HAVE an Announcement or some Good News to share:
You are welcome to submit it for the weekly Circuit Rider.
Also, jokes, pictures, sayings are most welcome. To Submit an item please contact Brenda Miller, the Pastoral Charge Administrator at the office (519.326.3138) or email office@ruthvenpc.com to the office by Wednesday Noon.
Pastoral Charge Office hours are normally 9am - noon, Monday to Friday.
Prayer Requests
Please submit prayer requests to Olav at okitchen@mnsi.net or call/text at 519-566-7626.
We respect the privacy of all individuals of those submitting a prayer request and for those who are prayed for. Privacy laws do not permit the full name of an individual to be disclosed in print or in a worship service unless they or a family member have given permission. Please be assured that all submitted prayer requests are brought to the Lord in Christ´s name.
* * * * * *
NEEDED ...
People to assist with our zoom worship services. Music people-- sing, play instruments, young, old, do it from home, or recorded to join our online musical team of Paul and Brenda Jones. Liturgists, a fancy word for people to help with reading Scripture and leading in prayers. Again, young, old, from home, could even be recorded.
okitchen@mnsi.net
---
Ruthven Pastoral Charge Contact Information:
Minister: Rev. Olav Kitchen,
519-566-7626
okitchen@mnsi.net
Pastoral Charge Administrator:
Brenda Miller at 519- 326-3138
office@ruthvenpc.com
---
The Circuit Rider 2020