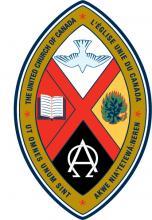 Ruthven Pastoral Charge
United Church of Canada
---
---
Home | History | Covid 19 & ZOOM Worship | The Circuit Rider Newsletter | Announcements | To Donate | Outreach | Weddings/Marriages | Administration | Links
---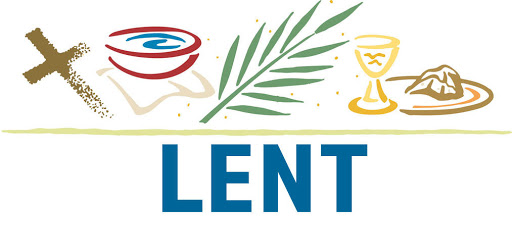 The Circuit Rider
The Weekly Newsletter of the Ruthven Pastoral Charge
Issue 44, February 21, 2021
First Sunday in Lent
Lent is a time of looking at our lives and realizing we need confession to get our lives in order. Confession is seen as a negative and often dismissed in modern worship services¬but it has a vital place.
I would like to share an article by the Rev. Susan Sparks, a preacher, lawyer and stand up comedian (susansparks.com.). Her thoughts and insights are refreshing and helpful. Here is her recent article from ´Shiny Side up´
* * * * *
Emotional healing can come from many places: prayer, meditation,
Ben & Jerry´s Cherry Garcia Ice Cream . . .
One of the most powerful sources is the feeling of having a clean slate.
That´s why The Life¬Changing Magic of Tidying Up, a book by Japanese tidying guru Marie Kondo, has sold more than 8.5 million copies in forty languages and is now a Netflix special.
That´s why confessing in church feels good.
That´s why "Tomorrow is another day"
is one of the most famous lines in movie history.
It´s also why the Ohio Art Company made a fortune
on the Etch A Sketch. A mechanical drawing toy
with a flat gray screen and red plastic frame,
it allows you to draw something, then turn it upside down,
shake it, and start over with a blank screen.
The lesson? No matter how badly you mess up, you can always make a fresh start. No wonder it´s one of the most popular toys of all time. It reminds us that we have the power to change.
That´s why we need to do a little Etch¬A¬-Sketching in life. Between soaring COVID numbers, government insurgencies, fraught transitions, and families who don´t know how they´ll feed their kids, we could use a clean slate.
The good news is that an Etch A Sketch is not the only mechanism that offers one. We have¬in our collective possession¬the power needed for physical, emotional, and spiritual regeneration.
For example, the mechanism of the human body is built to regenerate naturally. Every time we take in a breath, then exhale, we get a clean slate in our lungs. Every beat of our heart offers us a clean slate of oxygen¬fed blood moving through and cleansing our body. Every moment we are alive, our cells change, regenerate, and grow, giving us a cleaner slate of health.
In addition to our human bodies, creation can offer us emotional renewal (if we take a moment to notice its lessons). Every morning when the sun comes up, life starts anew¬literally. Babies are born; oxygen is pumped back into the atmosphere by our forests; rain and sunlight bring growth. Creation, by its nature, offers us the daily hope of a clean slate.
Perhaps the most powerful intimation is on a spiritual level. The Bible is full of reminders like the one in Psalm 51:10: "Create in me a clean heart, O God, and renew a steadfast spirit within me."
And now, let me say something that you have probably never heard from a Baptist minister: let´s consider some pagan wisdom. The month of January was named in honour of Janus, the Roman god of beginnings and transitions who is usually depicted with two faces¬one looking to the past and one looking to the future.
Janus is right¬we need to consider both the past and the future to appreciate our course. However, we must eventually release the past to allow the power of a clean slate to drive our future. It´s like Marie Kondo´s philosophy about tidying your house: If an item doesn·t spark joy, thank it for its service and let it go.
Do you need a fresh start?
Do you want a do¬over?
Do you long for a second chance?
This week look at the state of your physical, emotional, and spiritual house. If you don·t like what you see, shake it clean, look to the future, and start again. We all deserve a clean slate. Just nibble on a little Cherry Garcia and consider Etch¬A¬Sketching life.
Rev. Susan Sparks
* * * * * * *
Lenten Prayer for Personal Devotion:
Lord Jesus, you fasted and prayed for forty days. Help me to fast and pray during this time of Lent. Free my mind from distraction and worry, that I may be more aware of your love, and more sensitive to others. Give me a spirit of generosity, so that I might share my gifts more freely with those who have less. Teach me to pray, that I might offer you praise and be more thankful. Help me make time to reflect on your Word; may it challenge, console, and purify me. Be with me in times of hurt, doubt, and confusion; unite my sufferings to yours and let them be redemptive. Fill me with your Holy Spirit, free me from sin, let me rise with you this Easter. I ask this in the name of Jesus, who died that I might have life to the full. Amen.
During Lent:
Weekly ¬ Wednesday Night Lenten Devotionals, at 7pm,
A place in Jesus´ life, scripture, prayer and some music.
| | | | |
| --- | --- | --- | --- |
| | Wed. | Feb 24 | The Wilderness |
| | | Mar 3 | Bethlehem |
| | | Mar 10 | Capernaum |
| | | Mar 17 | Sea of Galilee (maybe a touch of the Irish Sea, as well) |
| | | Mar 24 | Jerusalem |
| | | Mar 31 | Gethsemane |
* * * * * * *
---
Ruthven Pastoral Charge
Prayer List

Sunday, February 21st 2021
For prayers to be added, please contact Rev. Olav Kitchen
call/text 519-566-7626 or email okitchen@mnsi.net
Please include the following in your prayers this week:
Prayers for those battling the corona virus and for those who have died.
Prayers for the Medical and other staff who are treating and caring for patients.
Those battling Cancer:
Murray V, Doug H (Mary·s brother), Brian S (Glen & Sylvia·s son), Ross A. Julia K·s grandson Kevin, Brenda B, Melbourne T
Prayers for Normalie V
Prayers continue for Zoe S (granddaughter of Donna & Fred T).
Prayers for Barb K cousin John who is undergoing tests and treatment.
Prayers for the Rev. Dr. Cathy Collins-Barker and her family on the passing of her mother Nancy Collins in Sault Ste. Marie (Feb 11).
from the World Council of Churches we pray for France, Germany & Monaco
from the Antler River Watershed Region: Mount Brydges Pastoral Charge: Mount Brydges & Cook's United Church, Mount Brydges.
Our area, this week Essex United Church, Essex
* * * * * *

Sunday Worship:

Please call the minister to Join our Zoom Service 519.566.7626.

* * * * * *

Celebrations and Joyous News
Birthdays
| | |
| --- | --- |
| Feb. 22nd | Tyler H |
| Feb 25th | Lisa T C |
| Feb 26th | Mackenzie P |
| Feb 27th | Courtney N C |
| Feb 27th | Christopher T |
| Feb 27th | Barbara K |
| Feb 28th | Abigale S |
* * * * * *
ANNOUNCEMENTS
This Week :
Today - Sunday February 21st - Worship: 10 am via Zoom.
All are welcome
Annual Meetings: Sunday Afternoon February 21st 2021 via Zoom.
1:00 pm Olinda-Ruthven; 3:00 pm Trinity
Next Week
Thurs Feb 25 ¬ Trinity UCW meet via zoom at 1pm.
---
Olinda-Ruthven ¬ 2021 donation envelopes are in the office for pick up.
If unable to get yours at this time, you may place your cheque or cash
donation in a regular envelope. As always, PAR and Interac e-transfer
are other options you can consider.
Thank-you. David Clifford
Trinity ¬ Envelope are at the Church or you may contact Marie 519.738.2169 for options.
Circuit Rider ¬ If you know of anyone who would like to receive the Circuit Rider
by mail or email, please contact the office.
* * * * * *
FOR All ANNOUNCEMENTS, including some community announcements
please check our Web site Index and look under Announcements.
DO YOU HAVE an Announcement or some Good News to share:
You are welcome to submit it for the weekly Circuit Rider.
Also, jokes, pictures, sayings are most welcome. To Submit an item please contact Brenda Miller, the Pastoral Charge Administrator at the office (519.326.3138) or email office@ruthvenpc.com to the office by Wednesday Noon.
Pastoral Charge Office hours are normally 9am - noon, Monday to Friday.
Prayer Requests
Please submit prayer requests to Olav at okitchen@mnsi.net or call/text at 519-566-7626.
We respect the privacy of all individuals of those submitting a prayer request and for those who are prayed for. Privacy laws do not permit the full name of an individual to be disclosed in print or in a worship service unless they or a family member have given permission. Please be assured that all submitted prayer requests are brought to the Lord in Christ´s name.
* * * * * *
NEEDED ...
People to assist with our zoom worship services. Music people-- sing, play instruments, young, old, do it from home, or recorded to join our online musical team of Paul and Brenda Jones. Liturgists, a fancy word for people to help with reading Scripture and leading in prayers. Again, young, old, from home, could even be recorded.
okitchen@mnsi.net
---
Ruthven Pastoral Charge Contact Information:
Minister: Rev. Olav Kitchen,
519-566-7626
okitchen@mnsi.net
Pastoral Charge Administrator:
Brenda Miller at 519- 326-3138
office@ruthvenpc.com
---
The Circuit Rider 2020