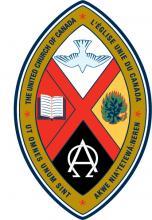 Ruthven Pastoral Charge
United Church of Canada
---
---
Home | History | ZOOM Worship Service | To Donate | The Circuit Rider Newsletter | Outreach | Weddings/Marriages | Administration | Links
---
The Ruthven
Circuit Rider
Issue #20

August 2020
Worship from home service sheet for Sunday August 2
Worship from home service sheet for Sunday, August 9
Worship from home service sheet for Sunday, August 16
Worship from home service sheet for Sunday, August 23
---
Does God Need a Nap?
Thus the heavens and the earth were finished, and all their multitude. And on the seventh day God finished the work that he had done, and he rested on the seventh day from all the work that he had done. So God blessed the seventh day and hallowed it, because on it God rested from all the work that he had done in creation. Genesis 2.1 - 3
Why did God rest after creating the universe? Was the Almighty tired and needing a nap? Then add to that puzzle, this commandment:
8 Remember the sabbath day, and keep it holy. 9 For six days you shall labour and do all your work. 10 But the seventh day is a sabbath to the Lord your God; you shall not do any work—you, your son or your daughter, your male or female slave, your livestock, or the alien resident in your towns. 11 For in six days the Lord made heaven and earth, the sea, and all that is in them, but rested the seventh day; therefore the Lord blessed the sabbath day and consecrated it. Exodus 20. 8 - 11
So if God needs to nap, then we need to nap!!????
Look at the verse from Genesis,...So God blessed the seventh day and hallowed it, because on it God rested.." We celebrate the Sabbath, because God rested! Wait a second, that sounds really silly....really silly!!!
The 'rest' that God takes and we should take--- is not a nap, but indicates a shift from 'doing' to 'being', from 'creating' to 'enjoying'. The Almighty stops to enjoy creation!
'Sabbath rest' is to step away from 'work' and it is to enjoy, to appreciate-- life and the world. The added blessing for us humans, is that we then focus on the real world–the life around us. I have found that when I spend too much time on the computer and I look away, the world is out of focus and fuzzy. My eyes have to readjust to the real world... that is part of 'Sabbath rest' to see, to appreciate the real world, to get life back in focus. It is 'Time to smell the roses.' 'Sabbath rest' is not a rest from physical labour – a nap in the day. It is a rest from our effort to control and run our world. It is a time to let the world flow on and not tinker with it.
The 'Sabbath rest' is the difference between practice and performance... A choir practices, a team practices, — the performance, the game is the goal– the enjoyment. The gardener works in the garden–the 'sabbath rest' is the appreciation of the work---the smelling of the roses.
'Work' has us focussed on one area of life, and we lose perspective. Look at the time when the people of Israel are slaves in Egypt. Moses comes to Pharaoh and asks that the people be allowed to leave. Pharaoh's response is to immediately command more work for the people. This was not only anger, but a strategy–the more that the people work, the less they think. The more 'busy work' the more 'mindless activities' you have--- the less you think and you put your mind in neutral.
'Sabbath rest' allows us to enjoy our lives, our families and friends and most important to appreciate and enjoy God. It is time of joy! Our Methodist and Puritan foremothers and fathers, missed the point.... for them, it was a do nothing day. A day of boring Church services where you had to sit on hard pews; a day of mindlessly reading the Bible.
So, today, the message is to have a 'Sabbath rest' – for most of us this occurs on Sunday. A day to spend time in fun, joyful worship,–a day for family and friends--- a day to appreciate life and the world around us. It is a day to be nourished, refreshed and renewed. A day to live! As someone has said: A day to step out of the craziness of the week - and start living in the real world.
Have a good Sabbath rest!!
---
Our Prayers:
Let us pray:
On this Sunday tender God,
we lift up our prayers for
those most affected at this time:
The sick, and their care givers,
The doctors, nurses, and support people doing all they can.
We would lift up those we know working in health care:
Elishia, Emily, Jennifer, Julie…

We lift up in prayer Canada and not only Canada, but we pray for our troubled world, in particular Cameroon, Central African Republic, Equatorial Guinea and Haiti.

We raise up to you, O God, the congregations in our Antler River Watershed Region and in particular, Wheatley Pastoral Charge

We hold in pray:
All who are doing essential work on the farm, at the pharmacy and in the store. Those who protect and help us, police, fire, and public servants.

Our Pastoral Charge's Mission:
The Children and teachers at the Callebasse Christian School, Haiti and all children around the world;

Our Family and Friends:
Doug & Margaret, Ross, Zoe, Tim, Brian, Cecile, Al, Normalie, Murray, Nora, Tom, Pat, Marie, Dax, Rita, Pat, Doug & Karen Hall.
The Stinson family in the death of Doris

For others who we name in our hearts.......

Holy God, hear these our prayers
which we offer in the name of Jesus
who taught us to pray, Our Father...
---
ANNOUNCEMENTS
This Week:
Today, Sunday August 2nd and Sunday August 9th,
- No Worship Service via Zoom
Sunday Worship Services will resume on August 16th, 10 am
August 16th, 23rd, 30th 10 am
Join Zoom Worship Service:
https://us02web.zoom.us/j/6953623178
If needed, the meeting ID is 695 362 3178
Or live via Telephone (the old home phone, the thing that you dial)
You can simply call one of the following numbers using your phone:
1 647 558 0588 or 1 778 907 2071
And use the meeting ID 695 362 3178
Wednesday, August 5th
7:00 pm Reopening Task Group Meeting - via Zoom
Thursday, August 6th,
'Picture taking' for the Photo Directory for both congregations.
Further information contact David Clifford (519) 613-8708
---
The Circuit Rider:
The Circuit Rider will take a vacation
for the month of August.
Resuming on September 4th
---
On Holidays:
The Minister:
The Rev Olav Kitchen will be on holidays August 1st to August 14th. It is a 'staycation' so feel free to contact him for any emergency pastoral care at (519) 566-7626. On August 15th Olav will be back and will be leading the Zoom Worship Services for August 16th, 23rd, 30th at 10 am. Contact information for Olav: phone or text: (519)566-7626 e mail: (okitchen@mnsi.net)
The Pastoral Charge Administrator:
Brenda Miller will be on holiday for the month of August. She will be back in the office on Tuesday September 1st.
Pastoral Charge mail, e mails, and phone messages will be checked occasionally.
---
Celebrations & Good News for the month of August
Happy Bithday to
| | | |
| --- | --- | --- |
| Andrew | | August 5 |
| Shirley | | August 5 |
| Don | | August 6 |
| Thomas | | August 8 |
| Krista | | August 9 |
| Don | | August 12 |
| Sue | | August 13 |
| Brenda | | August 15 |
| Margaret | | August 16 |
| Melbourne | | August 17 |
| Reenie | | August 19 |
| Brenda | | August 20 |
| Jim | | August 20 |
| Erin | | August 26 |
| Andrew | | August 26 |
| Tilia | | August 28 |
| Yvonne | | August 30 |
| Lynn | | August 30 |
Happy Anniversary to
| | | |
| --- | --- | --- |
| Ann & Lary | | August 6 |
| Melissa & Kyle Wood | | August 12 |
| Sherri & Jason | | August 16 |
| Cheryl & Roger | | August 21 |
| Mary & Richard | | August 25 |
| Caron & Jeff | | August 28 |
* * * * *
Announcements/Prayer Requests:
--- please contact Olav at (okitchen@mnsi.net) or call (519) 566-7626
---
A time for Fun!
Taking Care of Yourself:
I walked around the block three times this morning...then I picked up the block and threw it in the toy chest.
Canadians are getting stronger. Twenty years ago, it took two people to carry ten dollars worth of groceries. Today, a five-year old can do it.
Yes, it works....
A man realize he needed to purchase a hearing aid, but he felt unwilling to spend much money. "How much do they run?" he asked the clerk.
"That depends," said the salesperson. "They run anywhere from $2.00 to $2,000." "Let's see the $2 model."
The clerk put the device around the man's neck. "You just stick this in your ear and run this cord down to your pocket." He instructed.
"How does it work?" the customer asked.
"For $2 it doesn't work," the clerk replied, " But people talk louder after seeing the cord."
If people were not meant to have late-night snacks, why did God put a light in the refrigerator?
Why do drugstores make the sick walk to the back of the store for prescriptions while healthy people buy cigarettes up front?
A practical medical school in Switzerland gave each graduating student a batch of ten-year old copies of Time magazine–so patients wouldn't think they were new in the business.
Forms that ask...who is to be notified in the case of an emergency. I always write "A very good doctor"
A question by St. Peter:
Tragically, three friends died in a car crash and found themselves at the gates of heaven. Before entering, they were each asked the same question by St. Peter. "When you are in your casket and friends and family are mourning for you, what would you like to hear them say about you?"
The first guy said, "I would like to hear them say that I was a great doctor of my time and a great family man."
The second guy said, " I would like to hear that I was a wonderful husband and school teacher who made a huge difference in our children of tomorrow."
The last guy replied, " I would like to hear them say, "Look, he's moving!"
All I really needed to know, I learned from Noah's ark.

-Plan ahead. It wasn't raining when Noah built the ark.
-Stay fit. When you're six hundred years old, someone might ask you to do something really big.
-Build on high ground.
-For safety's sake, travel in pairs.
-If you can't fight or flee –float!
-Don't forget that we're all in the same boat.
-Don't miss the boat!
---