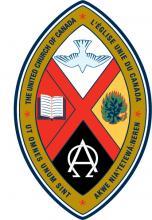 Ruthven Pastoral Charge
United Church of Canada
---
---
Home | History | Covid 19 & ZOOM Worship | The Circuit Rider Newsletter | Announcements | To Donate | Outreach | Weddings/Marriages | Administration | Links
---
The Circuit Rider
The Weekly Newsletter
of the Ruthven Pastoral Charge
Issue 50, April 4, 2021




The Easter REVEAL
This year I seem to be watching many home renovation shows and the highlight of each show is "the reveal".
Step 1, we see the run down place–a fixer upper–a place that needs a miracle.
Step 2, the struggle between the ´miracle´ designer vs the know nothing' home owners. There is often shown the struggles of work crews, getting supplies and convincing doubting homeowners that things will be all right.
Step 3, We are brought to "The Reveal". We see the ´before´ and then enters the homeowners. Ta Da!
The closed eyes are opened, and we see the awestruck, happy, grateful homeowners, who gush their gratitude, in the midst of swearing "Oh My God" Although most shows have them say "Oh Wow" "O Gosh".
The program ends with the happy surprised home owners walking around their renewed space. Some times I cheat ----and on a pre recorded program (I used to say taped),--- I skip to the end and miss all the preliminary ´work stuff´.
The ´miracle´ designer (s)/ contractor, like the Lone Ranger, rides off in the distance to appear somewhere unknown to save another ´know nothing´ ´helpless´ homeowner.
Sadly, many people have this view about Jesus and the Resurrection. The miracle person comes into the world, saves people, and disappears. The Resurrection is seen as a conclusion to the story- the reveal - and that is it. Easter has arrived, now the time of discipline is over–Jesus´ ministry is complete and life can return to normal. Or, open the Easter Egg, eat the chocolate and move on. Not so. Easter is an event that shakes us up.....it is a new beginning.
The Easter story has an ´earthquake´ –the ´Easter Earthquake´ which is just as important as ´the stone´ which was rolled away. Life gets shaken up–something dramatic has happened. From the Gospel of Matthew, we are told, on the first day of the week, after the Sabbath, Mary Magdalene and the other Mary went to the tomb...there was an earthquake and the stone was rolled back, revealing an empty tomb. The earthquake is a shaking of things, a wake up call! The Easter ´reveal´ shows an empty tomb — nothing here.
The empty tomb brings the question—where is Jesus? The Mary´s looked for a dead body. But there was no body, only an empty tomb. An angel, sitting on the stone, gives the message. The message---the good news---was and is, Jesus has been raised and has gone forward...he is not there. So, no Lone Ranger, no happy homeowners but followers looking for the risen Lord who has gone before them.
Easter is not the end–Jesus goes forward and we follow. The Easter ´reveal´ calls us forward, prodding us out of our old ways to follow the living Lord. "He is going ahead of you". The danger for Jesus´ followers, is we get trapped at the tomb and forget that we are called to leave the tomb and walk away to follow the risen Lord.
Today, with lockdowns, being confined to our homes, and being very careful, we feel trapped, restricted, but we are not... It is like being trapped at the tomb, trapped at the reveal....
Written before the pandemic, Jan Markell offers a poem, to ponder, this Easter.....
RATTLE MY CAGE GENTLY, LORD
By Jan Markell From Christian Herald, April, 1978
Lord, I´m caught in a rut!
I´m caught in a web of routine,
So comfortably swallowed up in the
status quo to even conceive of new horizons;
Drowning in the comfort of the
familiar, feeling far too safe to risk
or reach out to new friends new ideas or new ways of doing old things,
And, feeling too spiritually lethargic to
step out in faith, yield to you bad habits
or attitudes or weaknesses or prejudices
Rattle my cage gently, Lord!
I know you will be there when I break out,
and that you will lead me down new and
exciting pathways of life! Amen.
May God guide and bless us as we leave the tomb to follow the risen Lord — remember Jesus is not locked down nor in quarantine.
Have a most Blessed Easter!
Your Minister and Friend, Rev. Olav Kitchen
Agnus Day
When the sabbath was over, Mary Magdalene, and Mary the mother of James, and Salome bought spices, so that they might go and anoint him. And very early on the first day of the week, when the sun had risen, they went to the tomb. They had been saying to one another, "Who will roll away the stone for us from the entrance to the tomb?" When they looked up, they saw that the stone, which was very large, had already been rolled back. As they entered the tomb, they saw a young man, dressed in a white robe, sitting on the right side; and they were alarmed. But he said to them, "Do not be alarmed; you are looking for Jesus of Nazareth, who was crucified. He has been raised; he is not here. Look, there is the place they laid him. But go, tell his disciples and Peter that he is going ahead of you to Galilee; there you will see him, just as he told you." So they went out and fled from the tomb, for terror and amazement had seized them; and they said nothing to anyone, for they were afraid.
Peace and Joy,
James Wetzstein, creator Agnus Day http://www.agnusday.org
Holy Week
Maundy Thursday/ Holy Thursday, April 1, 7:00 pm Zoom
A Simple after Supper Communion Service -
For Communion you can be with us in prayer or if you wish to partake in the online Sacrament, please have some ´bread´ and ´wine/juice´ available for yourself & those with you.
Good Friday 10:00 am, April 2, Zoom
Resurrection Sunday/Easter 10:00 am, April 4th, Zoom
* * * * * *
News has been received regarding the deaths of Peter and Mary Willms, we will hold their families in our prayers.
After suffering severe complications with Diabetes, Peter Willms passed away in Hospice in Sacramento California on March 10 2021. He was much loved by contacts around the world including Olinda-Ruthven. His wife Mary was by his side and he recognized her just before he died. Arrangements were difficult due to Covid 19. Unfortunately, 10 days later, Mary passed away very peacefully while visiting with her daughter and playing games.
Peter and Mary were missionaries in Japan and started a Church there. Peter was born and lived in the Ruthven area. Their son Ken lived at Union and Peter and Mary would bring their grand children to church at Olinda-Ruthven. Peter gave the message a few times on the Charge as well as leading the Adult Sunday School on the Book of Revelations.
This week·s Pastoral Charge Prayer List April 4, 2021
Please include the following in your prayers this week:
Prayers for those battling the corona virus and for those who have died.
Prayers for the Medical and other staff who are treating and caring for patients.
Those battling Cancer:
Doug H (Mary M´s brother),
Brian S (Glen & Sylvia´s son),
Ross A (Olav's nephew).
Julia K´s grandson Kevin,
Brenda B, John
Prayers for Normalie V, Bob S, Paul J, Thom F, Larry D (hospital, Mary-Maureen (pre Surgery)
Prayers for Zoe S (granddaughter of Donna & Fred T).
Prayer for the Willms' family in the passing of Peter and Mary.
Prayer requests
from the World Council of Churches:
The Balkans – Albania, Bosnia and Herzegovina, Croatia, Kosovo, Montenegro, North Macedonia, Servia, Slovenia
from the Antler River Watershed Region:
Southwold Pastoral Charge: Frome United Church
for our area, this week: Leamington United Church.
Prayers for the Callebasse Christian School in Haiti, teachers and students
For prayers to be added, please contact Rev. Olav Kitchen
call/text 519-566-7626 or email okitchen@mnsi.net
* * * * * *
Celebrations and Joyous News
Birthdays
| | |
| --- | --- |
| April 5th | Margarte O |
| April 10th | Nathan H |
Anniversay
April 8 Kyle & Dana S
* * * * * *
ANNOUNCEMENTS
Sunday Worship, April 4 will only be by zoom only, in person Worship has been cancelled. Please call the minister, Rev. Olav Kitchen for the log in address
call/text 519-566-7626 or email okitchen@mnsi.net
This Week: Tues April 6 Joint Reopening Committee meet at 7pm via zoom.
Next Sunday: Holy Humour Sunday, worship at 10 a.m.
* * * * * *
WE NEED people to help with the Screen Sharing on Sunday Mornings -- you will need a
computer/lap top (sorry no tablets or I phones) - if you can help, or have questions
please contact Olav at 519-566-7626 or email okitchen@mnsi.net
Worship Services – If you miss a service and would like to view it,
please let the office know and Brenda will send the link. The link is time sensitive.
Income Tax Time: Brenda Jones is available to prepare simple income tax and benefit returns at no expense for low income people. Please call 519.326.7016 for details.
* * * * * *
"Jesus is the smile of God."
Pope Francis via Bishop Paul Bradley Catholic diocese of Kalamazoo
"Jesus promised his disciples three things: that they would be completely fearless,
absurdly happy, and in constant trouble."
- G.K. Chesterton via Joseph Basehart
"I bet that Jesus´s mother never made Him stand in a corner."
from JoyfulNoiseletter.com
©Doc Goodwin (Phillip's Flock)
Reprinted with permission
Sign outside Good Shepherd Lutheran Church in Dedham, MA:
"Thou Shalt Wear a Mask.
Hygenesis 24:7" - via Rev. Harry Mahoney
Dedham, MA
from JoyfulNoiseletter.com
©Bil & Jeff Keane
Reprinted with permission
---
Ruthven Pastoral Charge Contact Information:
---
The Circuit Rider 2020