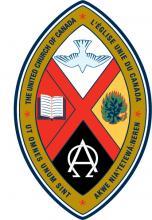 Ruthven Pastoral Charge
United Church of Canada
---
Home | History | 2020 Worship Service Outline | Announcements | The Circuit Rider Newsletter | 2020 Events | Outreach | Administration | Weddings/Marriages | Links |
---
The Ruthven Circuit Rider


Issue #5

Sunday April 19, 2020
Holy Humour Sunday
2nd Sunday of Easter
---
Surprise!
You Are My Son-Shine
CHORUS:
You are my son-shine, my only son-shine.
You make me holy, when souls are gray
You'll never know, Lord, how much I love you.
Please don't take my son-shine away!
The other morning, as I was weeping,
I came to meet you in the tomb.
But when I got there, the tomb was open
And the Son overcame all my gloom. CHORUS
You showed me once, Lord, how much you loved me
The day you left your earthly grave.
Now you have risen, to live forever
And your children's souls all to save. CHORUS
You are my Saviour, and my Redeemer.
You've turned me from my sinful ways.
I'll always worship and sing your praises,
And I'll follow you all of my days. CHORUS
On this Sunday we celebrate with joy the Risen Lord. The disciples on that first Sunday evening, locked and isolated in the upper room, greeted with surprise and joy the risen Lord. A week later Jesus again appeared to the disciples in the locked room. On both occasions, he showed them his wounds. The second time was especially for Thomas who was not there the first week. Thomas wanted proof of Jesus being risen, of being alive. When he was confronted with the claim of We have seen the Lord, Thomas replied, I will not believe it unless I see the nail wounds in his hands, put my fingers in to them, and place my hand in the wound in his side.
The wounds of Jesus were incredibly significant. Did Jesus need to show the disciples his wounds? He was their leader, their shepherd, and had been with them in their travels. They had eaten with him and seen him with the crowds.
They witnessed how children loved him and he dared to care for the unlovable. They would have recognized him! Was it added proof of his resurrection? Thomas wanted proof real proof his wounds.
Were Jesus wounds only for proof that it was him? Why did the resurrected body of Jesus have the scars, the wounds of crucifixion? A resurrected Lord should have all the flaws removed, the body should be perfect, the body should be whole! Was it a divine ooooophs, an oversight that Jesus would have his scars?
We all have scars, from childhood nicks and scrapes to surgery scars. Some are visible and some are hidden. We also have emotional scars of the pain and trauma of life. We cannot get through life without scars, inside or outside. With our scars we have a story, a story that tells about the scar.
Jesus scars, his wounds, show he conquered death but not only conquered death, he entered the depths of human pain and sin. His scars showed the disciples the cost of his love. He himself bore our sins in his body on the cross, so that, free from sins, we might live for righteousness; by his wounds you have been healed. (1Peter 2.24)
The Risen Christ has scars!
The scars of the Cross are seen on the risen Christ.
The scars, the wounds of Jesus, not only remind us of the cost of his love, but also, he is one who knows, not just understands, but knows suffering, pain, grief, rejection. He is not a detached listener, but one who has been through the valley.
Friends on this Holy Humour Sunday as we celebrate with joy the risen Lord, reflecting on his wounds--his scars. Let the wounds of Jesus speak to you of his love and that he is here for you. The frightened followers in a locked room greeted with joy a scarred Jesus, they were not alone. We are not alone.
The peace of Christ be with you.
Amen.
Let us pray
Tender Lord Jesus we lift up in prayer...
The sick, and their caregivers,
The doctors, nurses, and support people doing all they can.
We would lift up those we know working in health care:
Elishia, Emily, Jennifer, Julie
In our World
Armenia, Azerbaijan, Georgia
Our Region:
Otterville Pastoral Charge, Otterville, Ontario
In our Community:
All who are doing essential work on the farm,
at the pharmacy and in the store.
Those who protect and help us,
police, fire, and public servants.
Our Mission:
The Children and teachers at the Callebasse Christian School,
Haiti and all children around the world; the country of Haiti.
Family and Friends
Tammy Wright's parents Doug & Margaret Mailloux,
Ross, Zoe, Donald, Tim, Brian, Cecile,
Normalie Voakes, Murray Voakes, Rick,
Randy, Al, Nora Grimse, Tom, Pat, Rick, Marie.
The Family of Kim Kudrock (Trudy Wood's daughter).
---
Lord Jesus, on this Holy Humour Sunday, we remember that you are the giver of joy and laughter. Today, we thank you for these gifts. Gifts that are important to us as we journey in the valley, a valley shadowed with the darkness of the virus. Laughter and joy give flashes of light in this lonely and frightening time.
We give thanks for those moments now and in the past -- of laughter,
for the courage to smile even when difficulties arise,
for those who have hope even when others think there is no hope,
for saints past and present who in the Lord overflow with laughter
and spread your joy to all of us.
We give thanks, Lord Jesus, for your words which defy our logical minds,
for teaching us we can be born again,
for the woman who finds a lost coin and parties with her neighbours (when it is
safe and she is not isolated) to celebrate,
for the absurdity of a camel trying to squeeze through the eye of a needle,
for the father of a prodigal son who gives up dignity to run like a fool to greet his
returning son.
for your hinting that tiny bits of faith can move mountains
and seeing the cost of love in your life.
For your upside-down thinking,
where the last shall be first,
the rejected stone becoming the cornerstone,
that those who wish to become great must serve,
that the lost will be found,
that the small will become great,
that you forgive our sins,
that when we are weak, your strength is there for us.
O Lord, giver of joy and laughter,
we thank you for giving us these gifts.
Thank you for the gift you give us
that allows us to enjoy these things to the full.
We can laugh because of the most amazing thing of all –
that you conquered death,
that the tomb is empty,
that light shone so bright
that it overcame the darkness.
Thank you, thank you, thank you!
And now as you taught, we pray, Our Father........
* * * * * *
Friends-- Did you know that the Trinity board is adding parking space for Marg as organist and Olinda Ruthven is fixing the sign for the Lynn's parking spot! The signs will read:
Reserved for Organist & Music Director.
Trespassers will become organ donors.
This week I am switching from having a Bible Study, to Zoom Coffee with the Minister. At 7pm on Wednesday, I will have a brief reflection/mediation and then we will have an opportunity for conversation and fellowship. You can have a coffee, tea, pop or what ever. If you are interested, the Zoom Meeting ID number is 695 3623178. If you would like a email invitation please contact me at okitchen@mnsi.net . Also, if you miss the reflection/meditation, you can still drop in for a visit!
As always feel free to contact me at okitchen@mnsi.net or call/text 519-566-7626. Also, if you would like a face to face visit, I can arrange a Zoom meeting with you.
Stay Safe, Blessings,
Olav
* * * *
Announcements: If you have any announcements or wish to place a persons name in the Newsletter for prayers, please call the office (519.326.3138) or email (office@ruthvenpc.com) to the office by Wed Noon.
* * * * * * * * *
From Joyous Noiseletter:
------some comments about changing a light bulb:
How many evangelists does it take to change a light bulb?
Only one, but the bulb must repent of its darkness and be willing to be changed.
How many New Age thinkers does it take to change a light bulb?
Ten, but they will need to debate whether or not the bulb actually exists. Even then they still may not change it, for fear of alienating those who use florescent bulbs.
How many Presbyterians does it take to change a light bulb?
None. God has predestined when the lights will be on and off.
How many Mennonites does it take to change a light bulb?
One hundred and sixty: 40 people in the light bulb selection committee;
40 people in the light bulb purchasing committee;
40 people in the light socket location committee, and
40 people in the electricity modulator committee.
How many Roman Catholics does it take to change a light bulb?
None. They use candles.
How many Pentecostals does it take to change a light bulb?
Ten: one to change the bulb, and nine to pray against the darkness.
How many Charismatics does it take to change a light bulb?
Three: one to cast it out, and two more to catch it as it falls.
Alternate answer: Only one: hands were already in the air.
How many Baptists does it take to change a light bulb?
At least 15. One to change the light bulb,
and two or three committees to approve the change.
Oh, and also one to provide a casserole.
How many Independent Baptists does it take to change a light bulb?
Only one, because any more than that would be Ecumenicalism.
How many Nazarenes does it take to change a light bulb?
Six: One woman to replace the bulb while five men review church lighting policy.
How many Anglicans/Episcopalians does it take to change a light bulb?
Three. One to call the electrician,
one to mix the drinks and one to talk about
how much better the old one was.
How many United Church members does it take to change a light bulb?
Undetermined. Whether your light is bright, dull, or completely out,
you are loved. You can be a light bulb, turnip bulb, or tulip bulb.
Bring a bulb of your choices to the Sunday lighting service
and a covered dish to pass.
How many Mormons does it take to change a light bulb?
Five. One man to change the bulb, and four wives to tell him how to do it.
How many Unitarians does it take to change a light bulb?
We choose not to make a statement either in favour of or against the need for a light bulb. However, if in your own journey you have found that light bulbs work for you, that is fine. You are invited to write a poem or compose a modern dance about your personal relationship with your light bulb, and present it next month at our annual Light Bulb Sunday Service, in which we will explore a number of light bulb traditions, including incandescent, fluorescent, three-way, long-life and tinted, all of which are equally valid paths to luminescence.
How many TV evangelists does it take to change a light bulb?
One. But for the message of light to continue, send in your donation today.
How many Amish does it take to change a light bulb?
What's a light bulb??
How many guitar-playing worship leaders does it take to change a light bulb?
One. But soon all those around can warm up to its glowing.
---