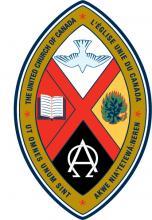 Ruthven Pastoral Charge
United Church of Canada
---
---
Home | History | Covid 19 & ZOOM Worship | The Circuit Rider Newsletter | Announcements | To Donate | Outreach | Weddings/Marriages | Administration | Links
---
The Circuit Rider
The Weekly Newsletter
of the Ruthven Pastoral Charge
Issue 52, April 18, 2021




Peace Be With You!
We are people of the Resurrection—people of new beginnings. The followers of Jesus in the upper room did not realize that life for them would dramatically be changing. Something new was beginning. That is apart of our Christian faith, as people of the Resurrection.
This year we will realize it in a new way... for when life and church buildings ´reopen´ ---a poet has said "when we return, we will all be newcomers"
We will be entering a new world — it will be a time of emotional and spiritual challenge. It will be a new time. New ways of doing things to keep---old ways that we don't want to return to–things that we have a new appreciation for ex. gathering together, hugging loved ones.
As Jesus' followers entered a new world he offered them His Peace and the promise of the Holy Spirit to be with them. He offers us the same, as we become newcomers in this world. Jesus offers His Peace and the Holy Spirit.

The Holy Spirit is the forgotten member of the Trinity. I would suggest we picture the Holy Spirit as a Coach. Isn't the coach the one who urges, implores, encourages, as well as, counsels, comforts and consoles.

Some times the coach advocates

(polite word :)) for us!
"God's Spirit is right alongside helping us along. If we don't know how or what to pray, it doesn't matter. He does our praying in and for us, making prayer out of our wordless sighs, our aching groans." Romans 8.26 Msg

Remember, the coach cannot play the game for the players, the coach can only get them ready for the game and support them as they play.

Let us pray....


"Come, Holy Spirit,
Spirit of the Risen Christ, be with us today and always.
As we enter a new world as we are a people of new beginnings.
Be our Light, our Guide, and our Comforter.
Be our Strength, and our Courage.
May our new beginnings be a time of deep spiritual growth for us,
A time of welcoming your graces and gifts,
A time for forgiving freely and unconditionally,
a time for growing in virtue and goodness.
Come, Holy Spirit,
Be with us today and always. Amen."

Peace be with you,
Blessings,
Olav

* * * * *

Agnus Day
While they were talking about this, Jesus himself stood among them and said to them, "Peace be with you." They were startled and terrified, and thought that they were seeing a ghost. He said to them, "Why are you frightened, and why do doubts arise in your hearts? Look at my hands and my feet; see that it is I myself. Touch me and see; for a ghost does not have flesh and bones as you see that I have." And when he had said this, he showed them his hands and his feet. While in their joy they were disbelieving and still wondering, he said to them, "Have you anything here to eat?" They gave him a piece of broiled fish, and he took it and ate in their presence. Then he said to them, "These are my words that I spoke to you while I was still with you-that everything written about me in the law of Moses, the prophets, and the psalms must be fulfilled." Then he opened their minds to understand the scriptures, and he said to them, "Thus it is written, that the Messiah is to suffer and to rise from the dead on the third day, and that repentance and forgiveness of sins is to be proclaimed in his name to all nations, beginning from Jerusalem. You are witnesses of these things. And see, I am sending upon you what my Father promised; so stay here in the city until you have been clothed with power from on high."
Peace and Joy,
James Wetzstein, creator Agnus Day http://www.agnusday.org
* * * * * *
ON THE PASSING OF PRINCE PHILIP:
We give thanks to God for his life.

Members of The United Church of Canada join with others in Canada, Bermuda, and many other parts of the world in mourning the death this morning of His Royal Highness, The Prince Philip, Duke of Edinburgh. Prince Philip was just two months shy of his 100th birthday.
Humble leadership is an integral part of the Christian tradition, something Jesus both demonstrated and called upon his followers to emulate. While much can be said about the Duke of Edinburgh, one thing that stands out about him is a life of service. He had a significant naval career, including being the second in command on a destroyer during World War II, a career that ended when then Princess Elizabeth became the Queen in 1952. He adapted to his new role as royal consort and sought to serve from within it. He made innumerable public appearances and delivered more than 5,000 speeches over the subsequent 65 years before finally retiring from public life in 2017. Perhaps more significant was his commitment to a number of organizations working for the betterment of the lives of others and as a campaigner for the environment, the latter well before it had the public profile it now does. The Duke of Edinburgh's International Award he established, with its emphasis on volunteering, in many ways exemplifies his own life.
This day we give thanks to God for his life, a life well lived. We send our condolences to Queen Elizabeth II and the other members of the Royal Family.
Prayer
Loving God,
In this muted Eastertide,
when we celebrate symbols of new life, hope, and resurrection amidst a global pandemic, we mourn the death of His Royal Highness, Prince Philip, Duke of Edinburgh, while celebrating the love His Royal Highness shared during his long life of public service.
We are especially grateful for the ways His Royal Highness worked to empower young people, and for the continued legacy of The Duke of Edinburgh's International Award.
Every Eastertide,
we are reminded that nothing, neither life nor death,
can separate us from your love,
and the love that we share with each other.
With this assurance,
we commend His Royal Highness's passion to our hearts,
and extend our prayers to the Queen, the other members of the Royal Family,
and all who knew and loved the Duke of Edinburgh.
Amen.
Sunday Worship:
If you would like to join our Sunday Worship via Zoom, please contact Rev. Olav Kitchen for the link call/text 519-566-7626 or email okitchen@mnsi.net
Easter Communion - on line - this Sunday, if you wish to participate, have bread/wafer/cracker and juice, grape, wine, water. If you don't feel comfortable, you can simply be apart of the communion in prayer.
This week·s Pastoral Charge Prayer List April 18, 2021
Please include the following in your prayers this week:
Prayers for those battling the corona virus and for those who have died.
Prayers for the Medical and other staff who are treating and caring for patients.
Those battling Cancer:
Doug, Ross, Kevin, Brenda B
Prayers for Normalie V, Bob S, Thom F, Lynn, Mary-Maureen, Donald, Brian
Zoe S, Hanna - dealing with Covid (at College in Alberta, granddaughter
of Deanna & Bob).
Prayers for those who have lost loved ones: the family of
Justin Golden,
Margaret McMillan (Olinda-Ruthven UC),
Margaret Bradt (Trinity UC), Prince Philip.
Prayer requests
from the World Council of Churches:
Belarus, Moldova, Russia, Ukraine
from the Antler River Watershed Region:
Mount Zion Pastoral Charge,
Mount Zion United Church, London
for our area, this week: Olinda-Ruthven United Church and their
minister Rev. Olav T. Kitchen (don't worry, Trinity will be
prayed for on May 23rd )
Prayers for the Callebasse Christian School in Haiti, teachers and students
For prayers to be added, please contact Rev. Olav Kitchen
call/text 519-566-7626 or email okitchen@mnsi.net
* * * * * *
Celebrations and Joyous News
Birthdays
| | |
| --- | --- |
| April 20th | Karen C |
| April 21st | Mary M |
| April 21st | Faith L |
| April 21st | Ron T |
| April 22nd | Cheryl R |
| April 22nd | Marilyn H |
| April 23rd | Kevin R |
| April 25th | Steven C |
Anniversay
| | |
| --- | --- |
| April 18th | Brenda & Paul J |
* * * * * *
ANNOUNCEMENTS
This Sunday: Third Sunday of Easter, worship at 10 a.m.
Easter Communion Service.
* * * * * *
WE NEED people to help with the Screen Sharing on Sunday Mornings -- you will need a
computer/lap top (sorry no tablets or I phones) - if you can help, or have questions
please contact Olav at 519-566-7626 or email okitchen@mnsi.net
Worship Services – If you miss a service and would like to view it,
please let the office know and Brenda will send the link. The link is time sensitive.
Income Tax Time: Brenda Jones is available to prepare simple income tax and benefit returns at no expense for low income people. Please call 519.326.7016 for details.
* * * * * *
---
Ruthven Pastoral Charge Contact Information:
---
---
The Circuit Rider 2021