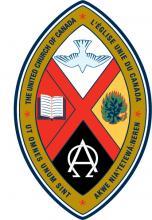 Ruthven Pastoral Charge
United Church of Canada
---
Home | History | 2020 Worship Service Outline | Announcements | The Circuit Rider Newsletter | 2020 Events | Outreach | Administration | Weddings/Marriages | Links |
---
The Ruthven Circuit Rider
Sunday April 12, 2020
Issue #4
The Ruthven Circuit Rider
The Day of Resurrection
April 12th
Easter is NOT cancelled this Year
28 1-4 After the Sabbath, as the first light of the new week dawned, Mary Magdalene and the other Mary came to keep vigil at the tomb. Suddenly the earth reeled and rocked under their feet as Gods angel came down from heaven, came right up to where they were standing. He rolled back the stone and then sat on it. Shafts of lightning blazed from him. His garments shimmered snow-white. The guards at the tomb were scared to death. They were so frightened, they could not move. 5-6 The angel spoke to the women: There is nothing to fear here. I know you are looking for Jesus, the One they nailed to the cross. He is not here. He was raised, just as he said. Come and look at the place where he was placed. 7 Now, get on your way quickly and tell his disciples, He is risen from the dead. He is going on ahead of you to Galilee. You will see him there. That's the message. (Matthew 28: 1-7 The Message)
This week, a headline read: Easter and Passover cancelled: Corona virus pandemic upends ancient traditions (Nicholas Rowen in the Washington Gazette). Since, the buildings on our pastoral charge are closed, and there will be no services it is easy to conclude that Easter is cancelled. But as we all know, that is not true and we do celebrate good news, good news from a graveyard!
Yes, a graveyard! — that is where Jesuss body was placed after the crucifixion and where the spice girls were headed on the first day of the week. Mary Magdalene and the other Mary were going to the tomb to properly anoint Jesus body which had been quickly been entombed. The Gospel of Matthew tells us they were greeted by an angel who rolled the stone away from the entrance and sat on the stone. Whenever anyone sits in the Bible, beware-- there is a teaching, a message, coming!
From the angel came the wonderful message...There is nothing to fear here. I know you are looking for Jesus, the One they nailed to the cross. He is not here. He was raised, just as he said. Come and look at the place where he was placed.
Wow! Good news from a graveyard! Who would think good news is found in a grave yard. Ernest Poole in his novel The Harbour, published over 100 years ago, had one of his characters, who had a dislike for history, say: History is just news from a graveyard News from a graveyard is a marvelous description of Easter. When you look at nature, you see it illustrated, as spring flowers poke their heads up from the cold dead earth. Crocuses, daffodils speak of new life from the earth. Very truly, I tell you, unless a grain of wheat falls into the earth and dies, it remains just a single grain; but if it dies, it bears much fruit. (John 12.24)
This year, the best news of the day is not found in News programs, but is from a graveyard in Jerusalem, a grave near
.... a green hill far away,
outside a city wall,
where the dear Lord was crucified,
who died to save us all.
Joyful news for a world filled with bad news, not the trite Easter greetings of
Easter greetings across the miles,
Here is wishing you a day of smiles
But the great news-- Easter has not been cancelled--
God has not deserted us!
God has the victory!
Jesus has been raised and is going before us!
Wonderful news which long ago spread through out the Roman world, a world where people were considered cheap and disposable. The message was carried to the ghettos and slave quarters where people were bound by real and emotional chains. The news came to them, that they were of value, of worth,--- they were loved! Beloved, we are Gods children now; it does not yet appear what we shall be. (1 John 3.2) This good news from the cemetery lifted them up and sent them out into life with a new worth and value.
In the midst of the pandemic, we have the good news which gives us strength for lifes battles, and the knowledge we have an infinite eternal worth. We are loved. He is risen, Hallelujah!
Our Easter greeting is not trite --
Away with needless secular gloom--
Let us celebrate the Empty Tomb
Friends, we need Easter! The world walks in the valley of the shadow of death, the shadow of the corona virus. In this valley, God is not defeated; God proclaims our eternal worth and gives us wisdom to value all life and gives us the strength to battle this microscopic enemy.
Alleluia! Christ is risen.
The Lord is risen indeed. Alleluia!
Amen.
Prayers for the Week of April 12 - April 19
At Easter we lift up in prayer....
We lift to you, tender God, those most affected at this time:
The sick, and their caregivers,
The doctors, nurses, and support people doing all they can.
We would lift up those we know working in health care:
Elishia, Emily, Jennifer, Julie
In our World
Belarus, Moldova, Russia, Ukraine
Our Region: Korean Pastoral Charge, Windsor
In our Community:
All who are doing essential work on the farm, at the pharmacy
and in the store. Those who protect and help us, police, fire,
and public servants.
Our Mission:
The Children and teachers at the Callebasse Christian School,
Haiti and all children around the world; the country of Haiti.
Family and Friends
Tammy Wright's parents Doug & Margaret Mailloux, Ross, Zoe,
Donald, Paul, Brenda, Tim, Brian, Cecile, Normalie
Voakes, Murray Voakes, Rick, Randy, Al, Nora Grimse, Tom, Pat,
Rick, Marie, Brenda J.
The Family of Ron Thorpe. The Family of Kim Kudrock.
Let us pray... Loving Lord Jesus, we bring before you our hopes, our needs,
and our call to nurture and support, guide us and help us as we do your work.
We pray for your church, a people of resurrection;
who are frightened, weary, hoopeful
may we realize and know your
Spirit is with us, empowering us to live
the life we are gifted.
We pray for your world, a people and creation; frightened, weary, determined
Comforting Jesus, we lift up your vulnerable ones, the sick, the grieving, the isolated; frightened, weary, loved, may they know your spirit is with them and they are not alone.
Loving Lord, we pray for those working on the front lines of the battle, all the medical staff, from custodians, technicians, nurses, doctors, to researchers, the grocery store staff dealing with a frightened public, those working on farms and all the other essential workers, including the Easter Bunny and tooth fairy.
May they realize and know your Spirit is with them and may it empower them as they do their work to help others.
Risen Lord, these are our prayers, hopes, concerns, desires and needs and we trust that you hear us and will help us. Help us to be your hands, your feet, your voice in the world.
All these prayers we lift to you, our Lord and Saviour, and offer the prayer you
taught us, Our Father...
* * * * *
Sisters and Brothers,
I hope this newsletter finds you safe
and healthy. From Brenda Miller,
the Pastoral Charge Administrator
and myself we wish you a most
Blessed Easter!
Alleluia! Christ is risen.
The Lord is risen indeed.
Alleluia!
Your friend and Minister,
Olav
Events:
Easter Sunday, the Day of Resurrection:
Invitation to a special livestream service from the Moderator:
Join us on Easter Sunday for a special livestream Holy Communion service with Moderator Richard Bott at 3:00 p.m. EDT, 12:00 p.m. PDT, and 4:30 p.m. in Newfoundland. Bruce Harding and other musicians will be leading us in worship through music, and the Rev. Michael Blair will offer a reflection on scripture. You are encouraged to participate while you view, using your own communion elements. Everyone is invited to bring some kind of bread (cracker, cookie, muffin, tortilla, bannok, etc.) and some water, wine, or juice, to share in communion.
This Easter livestream worship service will be broadcast on: Zoom (maximum capacity 500 people) The United Church of Canada's YouTube channel We look forward to seeing you online!
Wednesday, 7:00 pm Zoom Bible Study
* * * * *
The Dogwood:
At the time of the crucifixion, the dogwood had reached the size of the mighty oak tree. So strong and firm was the wood that it was chosen as the timber for Jesus' cross.
To be used for such a cruel purpose greatly distressed the dogwood. While nailed upon it, Jesus sensed this, and in his compassion said. "Because of your pity for my suffering, never again shall the dogwood tree grow large enough to be used for a cross. Henceforth, it shall be slender, bent, and twisted, and its blossoms shall be in the form of a cross–two long and two short petals.
"In the center of the outer edge of each petal will be the print of nails.
In the center of the flower, stained with blood,
will be a crown of thorns so that all who see it will remember."
from "Sower's Seeds Aplenty: Fourth Planting," # 29, p. 22
* * * * * *
Commissioning and Blessing:
Go forth in joy to love and serve God in all that you do.
We are sent in the name of the risen Christ.
Let us bless our Lord.
Thanks be to God. Alleluia!
May the God of peace,
who raised to life the great shepherd of the sheep,
make us ready to do his will in every good thing,
through Jesus Christ, to whom be glory forever and ever.
Alleluia! Amen.
based on Hebrews 13:20-21
* * * * * *
Kingsville Food Bank Success!!
The Olinda-Ruthven Sunday School collected goods for the Food Bank
Thank You!!!!!!!!
A special shout out to those that left their food bank items for me!! My van was loaded and the smiles on the Food Banks face made it totally worth my while!!
Washed my hands Thanks Dana
---
The Ruthven Circuit Rider Part 2,
Holy Saturday, April 11, 2020
The Holy Saturday Edition
Greetings Friends,
This is an addition to our Easter Newsletter which has already been sent out. We can call it Part 2 or the, ooophs edition. I left out an important section --- Our Needs.
The Church of Jesus Christ, is alive and active. Our faith is not hiding in a hole frighten of the storm. I would share a illustration that the Rev. James S. Stewart used from the records of the British Navy: ...on one occasion a destroyer was lying in a harbour of the West Indies, where five other ships of various nationalities were anchored. Suddenly a furious storm descended, with a wild terrifying wind, and great waves sweeping right into the harbour. What did the British captain do? He weighed anchor, and steamed straight out to sea, in the very teeth of the storm. Two days later he returned, battered but safe; and there were the other five ships lying piled up, wrecked upon the foreshore. It was their very refusal to face the seas and the storm, their clinging to security, which had been their undoing.
Friends, in the storm that engulfs us, we are not called to hide and take shelter but to enter into the storm – this is our challenge. Our faith is one that dares and calls us to risk. In venturing into the storm, we have several needs.
The first need is prayer. We are a people of prayer and we pray not only for the people on the front lines battling the virus, but for the Holy Spirit to guide us. Yes, we need the Spirits guidance and direction in these choppy waters. We have a mission from Christ to be agents of hope and support in a troubled world. Prayer is our first need.
Secondly, people are more important than buildings, things, or programmes:
we need to contact each other and be creative in how we support one another. One area of support is technology. We need people, children, youth, adults and even those with white hair, with technological knowledge. Knowledge and equipment to provide spiritual nourishment since we cannot gather physically on a Sunday. We do provide a weekly newsletter, and I am trying to learn about Zoom and You Tube. I feel the Spirit calls us to do more... can you help? Do you know of someone who can help? Do you have ideas or suggestion on how we can provide spiritual nourishment? Please contact me, okitchen@mnsi.net 519-566-7626.
Our third need is financial. Included in this Part 2 is information from our church treasurers.
Finally, a reminder that just as Gods work is not halted by Covid-19 neither is that of the ship we call Church; and together with our Pastoral Charge Administrator Brenda Miller and all the Elders and Stewards, I am here for you. If there is anything you would like to talk about, don't hesitate to be in touch. You can reach me at (call or text) 519-566-7626, and at okitchen@mnsi.net
May God bless you,
Olav
* * * * *
For the Trinity Congregation:
If people want to donate, they can contact Marie Santos to discuss how they can donate. Phone numbers are 519 738 2160 or cell 519 984 4140. Email address is mariecsantos@hotmail.com.
They can mail cheques to Trinity United Church, c/o Marie Santos, 563 County Road 50 West, Harrow, Ontario N0R 1G0.
Donations can be made through their financial institution's on line banking e-transfer options. They can use TrinityNewCalifornia@outlook.com as the email for the transfer.
If they want to be set up PAR donations, please contact Marie Santos to complete form and obtain the voided cheque.
For the Olinda-Ruthven Congregation:
If you wish to donate at Olinda-Ruthven David Clifford (519. 613.8708)
has 4 options.
1. Donation Envelopes or postdated Cheques mailed to the Church,
Box 370, Ruthven, ON N0P 2G0
2. PAR Program (Pre-authorized Remittance)
3. Donations via Interac E-transfer church email office@ruthvenpc.com
4. Canada Helps, an on-line donation system for non-profits @ www.canadahelps.org.
Click donate and search for Olinda-Ruthven United Church.
Thank you for supporting our Churches.
---