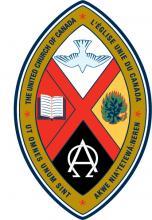 Ruthven Pastoral Charge
United Church of Canada
---
---
Home | History | Covid 19 & ZOOM Worship | The Circuit Rider Newsletter | Announcements | To Donate | Outreach | Weddings/Marriages | Administration | Links
---
The Circuit Rider
The Weekly Newsletter
of the Ruthven Pastoral Charge
Issue 51, April 11, 2021




Christ is Risen, Alleluia!
We have entered the Easter Season of the Church. A season that goes to Pentecost (this year May 23rd). Let´s celebrate and enjoy this church season. Too often we pack away the ´joy´ ´the celebrations´ along with the Easter Eggs. Let the joy of the Easter Good News fill our lives and nourish us.
It is a time for rejoicing....
An Ancient Easter Hymn:

Join, then all of you,
Join in our Master´s rejoicing.
Rich men and poor men,
Sing and dance together.
You that have fasted
And you that have not,
Make merry today,
Christ is risen;
The world below is in ruins.
Christ is risen:
The spirits of evil have fallen,
Christ is risen:
The angels of God are rejoicing.
Blessings and Joy,
Olav
* * * * * *
Note about our cover picture:

What is now commonly referred to as "Laughing Jesus" or "Laughing Christ" was in fact titled "Jesus Christ, Liberator", by its originator, artist Willis Wheatley. He was ahead of his time. He sketched the image in about 1973, when he was working for the United Church of Canada. It was one of four portraits Wheatley created of Jesus. The others showed his more serious sides.
* * * * *
Agnus Day
When it was evening on that day, the first day of the week, and the doors of the house where the disciples had met were locked for fear of the Jews, Jesus came and stood among them and said, "Peace be with you." After he said this, he showed them his hands and his side. Then the disciples rejoiced when they saw the Lord.
Jesus said to them again, "Peace be with you. As the Father has sent me, so I send you." When he had said this, he breathed on them and said to them, "Receive the Holy Spirit. If you forgive the sins of any, they are forgiven them; if you retain the sins of any, they are retained." But Thomas (who was called the Twin), one of the twelve, was not with them when Jesus came. So the other disciples told him, "We have seen the Lord." But he said to them, "Unless I see the mark of the nails in his hands, and put my finger in the mark of the nails and my hand in his side, I will not believe." A week later his disciples were again in the house, and Thomas was with them. Although the doors were shut, Jesus came and stood among them and said, "Peace be with you." Then he said to Thomas, "Put your finger here and see my hands. Reach out your hand and put it in my side. Do not doubt but believe." Thomas answered him, "My Lord and my God!" Jesus said to him, "Have you believed because you have seen me? Blessed are those who have not seen and yet have come to believe." Now Jesus did many other signs in the presence of his disciples, which are not written in this book. But these are written so that you may come to believe that Jesus is the Messiah, the Son of God, and that through believing you may have life in his name.
Peace and Joy,
James Wetzstein, creator Agnus Day
http://www.agnusday.org
* * * * *
Some things to ponder:
I believe in a Christ who knows pain and suffering but who is also a joyful Christ with a divine sense of humour – a healing Christ who used humor, as well as prayer and compassion in his healing ministry. He was a joyful Spirit when he walked this earth, and supremely joyful at his resurrection.
Cal Samra who began "Joyous Noiseletter"
Our theology should enable us to see God as one in whom we can trust, even in the middle of the ultimate fear which is death. If we can laugh in the crisis of death, that´s one way of saying that God is in charge. Tom Mullen, Quaker
Proverbs 17.22
A cheerful disposition is good for your health;
gloom and doom leave you bone-tired. Message
A cheerful heart is a good medicine,
but a downcast spirit dries up the bones. NRSV
10 ways to rejoice in the Resurrection:
1. RE-Joice… He is Risen… Indeed!
2. RE-Fresh… your body by sound sleep and good eats!
3. RE-New… acquaintances and habits of health and hope!
4. RE-Deemed… Know that you are loved forever by the Lord!
5. RE-View… your past lumps and bumps… and know you're forgiven!
6. RE-Late… Talk, and listen closely, to those around you!
7. RE-Store… "unto me a clean heart, O God." (Psalm 51:10)
8. RE-Vive… your faith through the Word and Sacraments!
9. RE-Focus… on all the great gifts the Lord has given you!
10. RE-Member… those special people around you!
-via Dr. Rich Bimler
Would you Believe it´s from 2016...
---
Sunday Worship:
If you would like to join our Sunday Worship please contact Rev. Olav Kitchen or the Zoom link call/text 519-566-7626 or email okitchen@mnsi.net
This week·s Pastoral Charge Prayer List April 11, 2021
Please include the following in your prayers this week:
Prayers for those battling the corona virus and for those who have died.
Prayers for the Medical and other staff who are treating and caring for patients.
Those battling Cancer:
Doug H (Mary M´s brother),
Brian S (Glen & Sylvia´s son),
Ross A (Olav's nephew).
Julia K´s grandson Kevin,
Brenda B, John
Prayers for Normalie V, Bob S, Thom F, Mary-Maureen
Prayers for Zoe S (granddaughter of Donna & Fred T).
Prayer requests
from the World Council of Churches:
Bulgaria, Hungary and Romania
from the Antler River Watershed Region:
Watford-Warwick Pastoral Charge: Watford United Church
for our area, this week: Licensed lay worship leaders
(active and retired) and retired clergy among us
Prayers for the Callebasse Christian School in Haiti, teachers and students
For prayers to be added, please contact Rev. Olav Kitchen
call/text 519-566-7626 or email okitchen@mnsi.net
* * * * * *
Celebrations and Joyous News
Birthdays
| | |
| --- | --- |
| April 11th | Elaine W |
| April 13th | Rachel B |
| April 15th | Dereck E |
| April 16th | Troy W |
Anniversay

| | |
| --- | --- |
| April 12th | Anita & Clive DS |
| April 18th | Brenda & Paul J |
* * * * * *
An Important Question:
How long is this social distancing stuff supposed to last?
My husband keeps trying to come into the house.
* * * * * *
ANNOUNCEMENTS
This Sunday: April 11, 2nd Sunday of Easter, Holy Humour Sunday, worship at 10 a.m. will be by zoom only, please contact the minister, Rev. Olav Kitchen for the log in address call/text 519-566-7626 or email okitchen@mnsi.net
After the service, before the Breakout Rooms,
a clip or two from a past Spring Fling.
* * * * * *
WE NEED people to help with the Screen Sharing on Sunday Mornings -- you will need a
computer/lap top (sorry no tablets or I phones) - if you can help, or have questions
please contact Olav at 519-566-7626 or email okitchen@mnsi.net
Worship Services – If you miss a service and would like to view it,
please let the office know and Brenda will send the link. The link is time sensitive.
Income Tax Time: Brenda Jones is available to prepare simple income tax and benefit returns at no expense for low income people. Please call 519.326.7016 for details.
* * * * * *
---
Ruthven Pastoral Charge Contact Information:
---
---
The Circuit Rider 2020